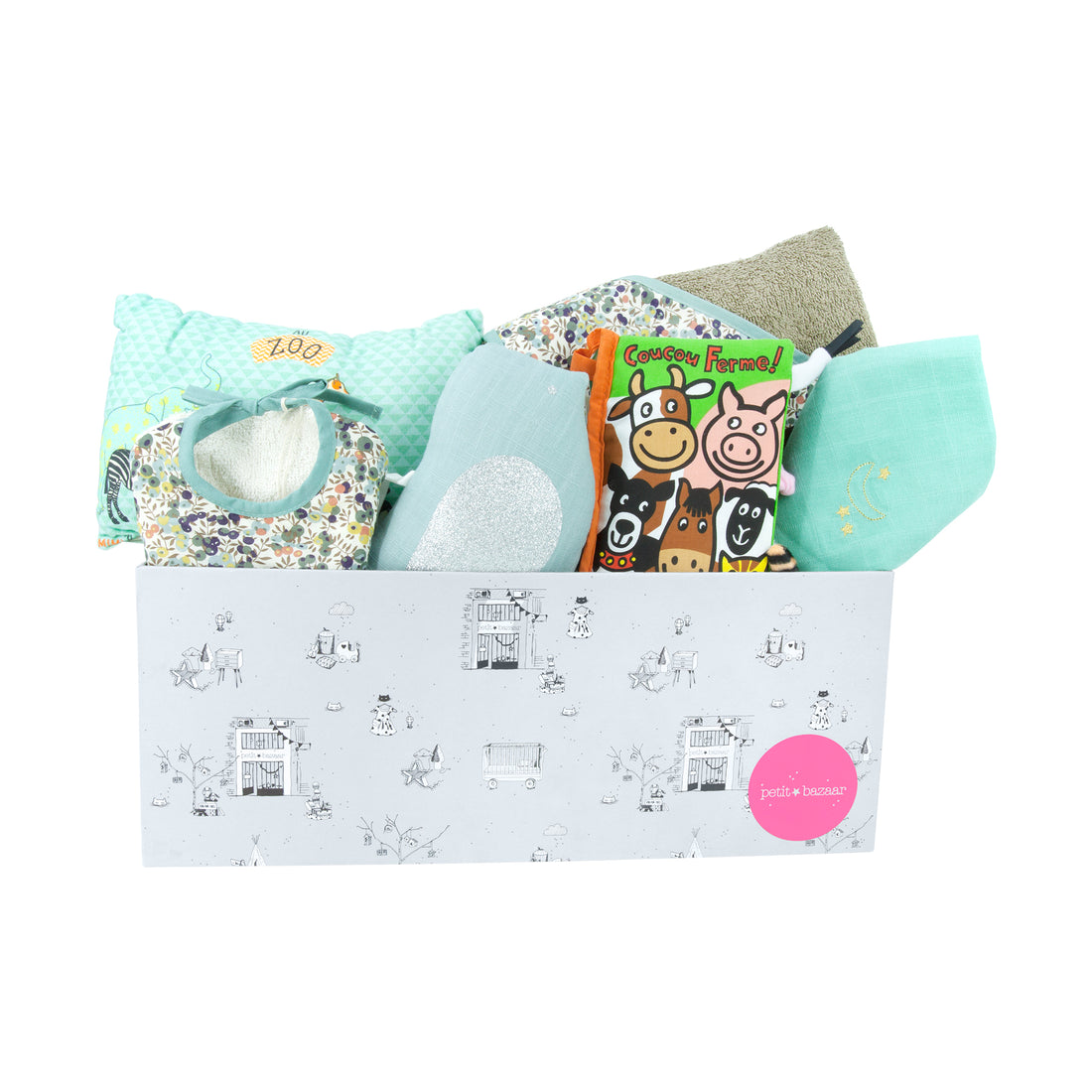 Nini la duchesse Birb Musical Mobile
Barnabé aime le café Baby Bib
Barnabé aime le café Swaddle
Jellycat Soft Book
Barnabé aime le café Bath Towel
Mimilou Cushion
Free - Petit Bazaar Gift Voucher
---
100% worry-free guarantee:
All products are tastefully selected from trustworthy European brands. Rest assured that no baby products from unreliable sources are included.
Not sure whether the new mom and dad (or even the baby :) will love the products? Don't worry! They can exchange any products for something that fits their preference more.
Delivery information:
Free delivery to all hospitals and major areas in Hong Kong
HK$200 delivery charge to non-major areas and other outlying islands in Hong Kong
Add-on service:
HK$200 for urgent delivery (e.g. same-day delivery to non-major areas in Hong Kong; and delivery at weekends or public holidays)
HK$150 for specific time delivery
Need a customized hamper or special delivery request? Feel free to message us or email us.
*In the event that products are unavailable, we will substitute items with products that are of an equal or greater value in order to meet the delivery requirements of the order.