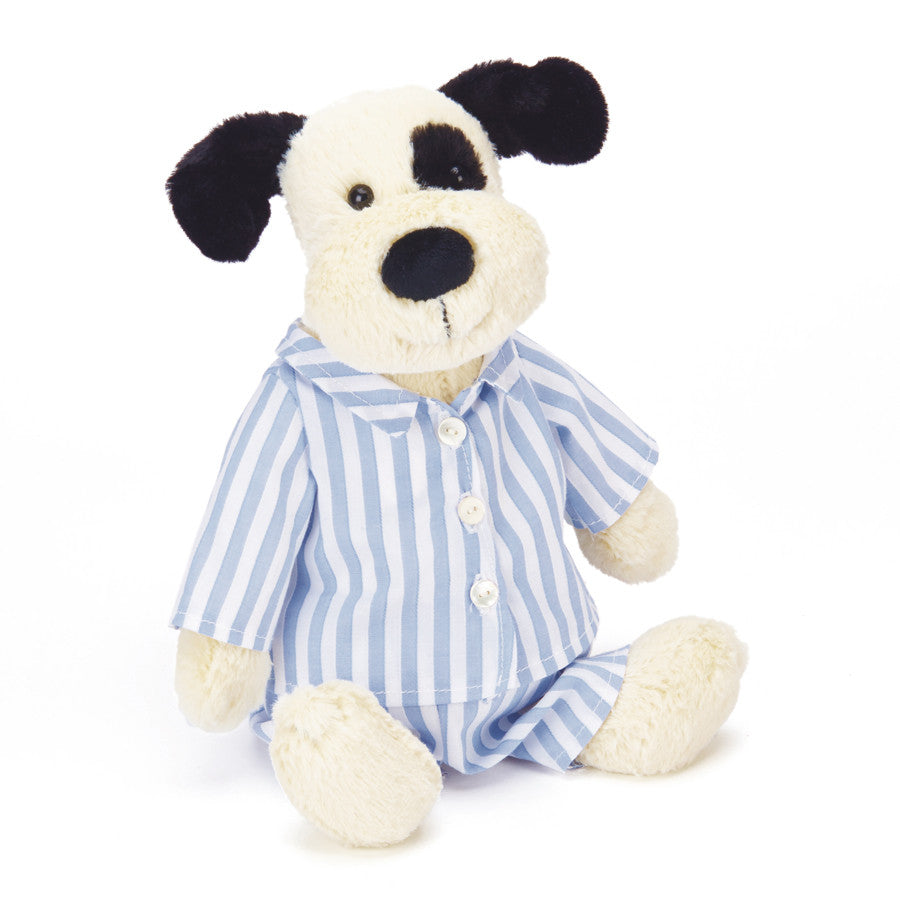 Paxton Puppy Sleeptime is Betsy Bunny Sleeptime's best friend, and they often have slumber parties with snacks and ghost stories! Paxton Puppy's blue and white pyjamas were a special present from his loving Granny, and this little patch puppy wears them with pride. He might have gorgeous black and cream fur, but jimjams are simply the best!

Safety & Washing:
Tested to and passes the European Safety Standard for toys: EN71 parts 1, 2 & 3, for all ages.

Suitable from birth.