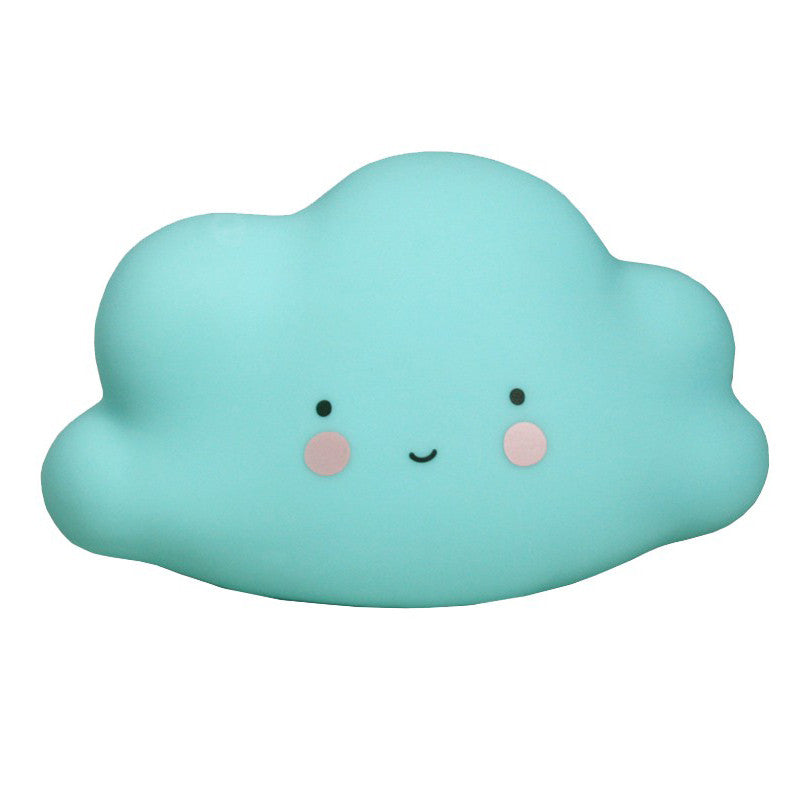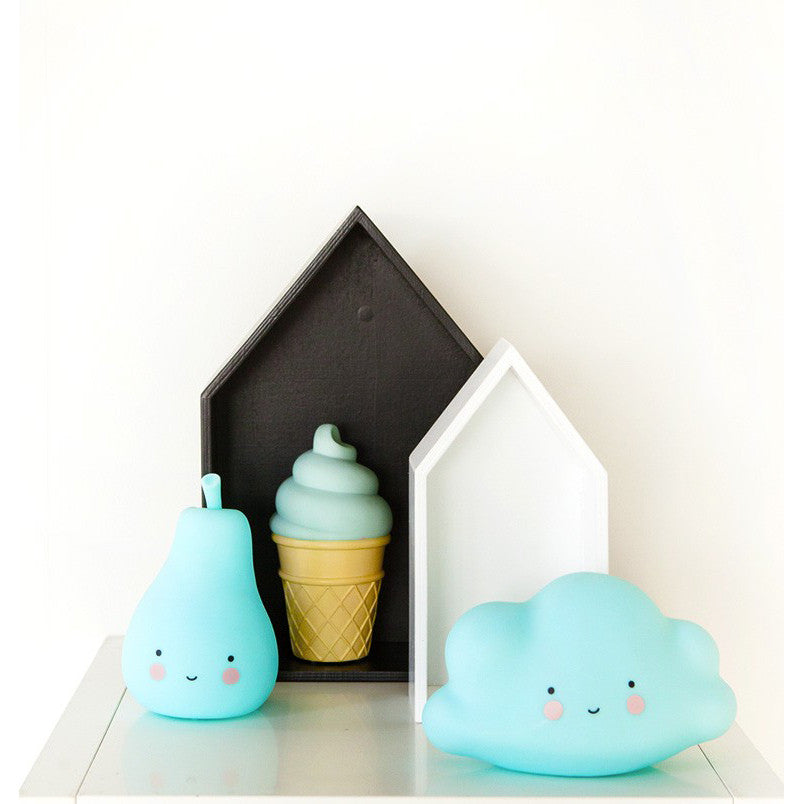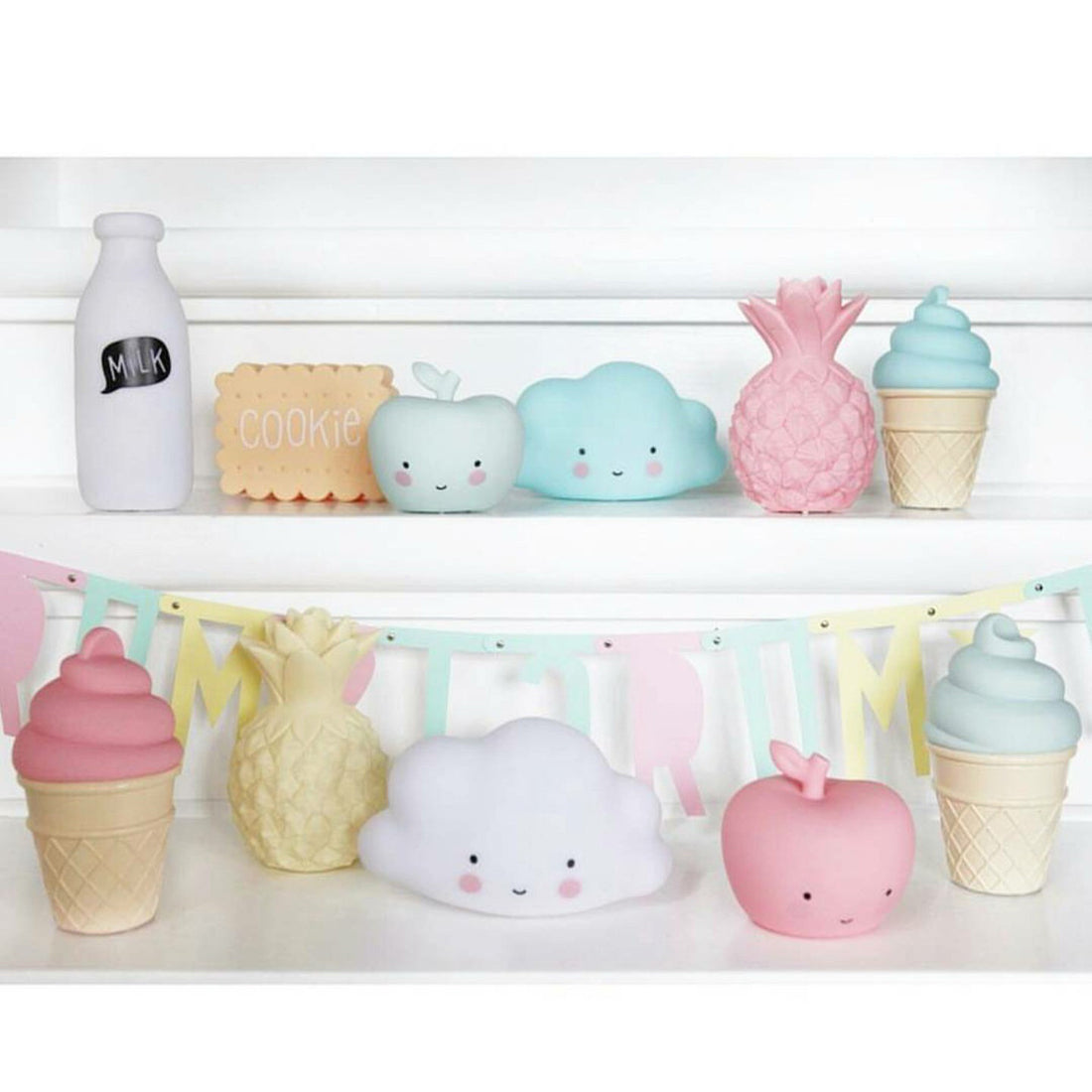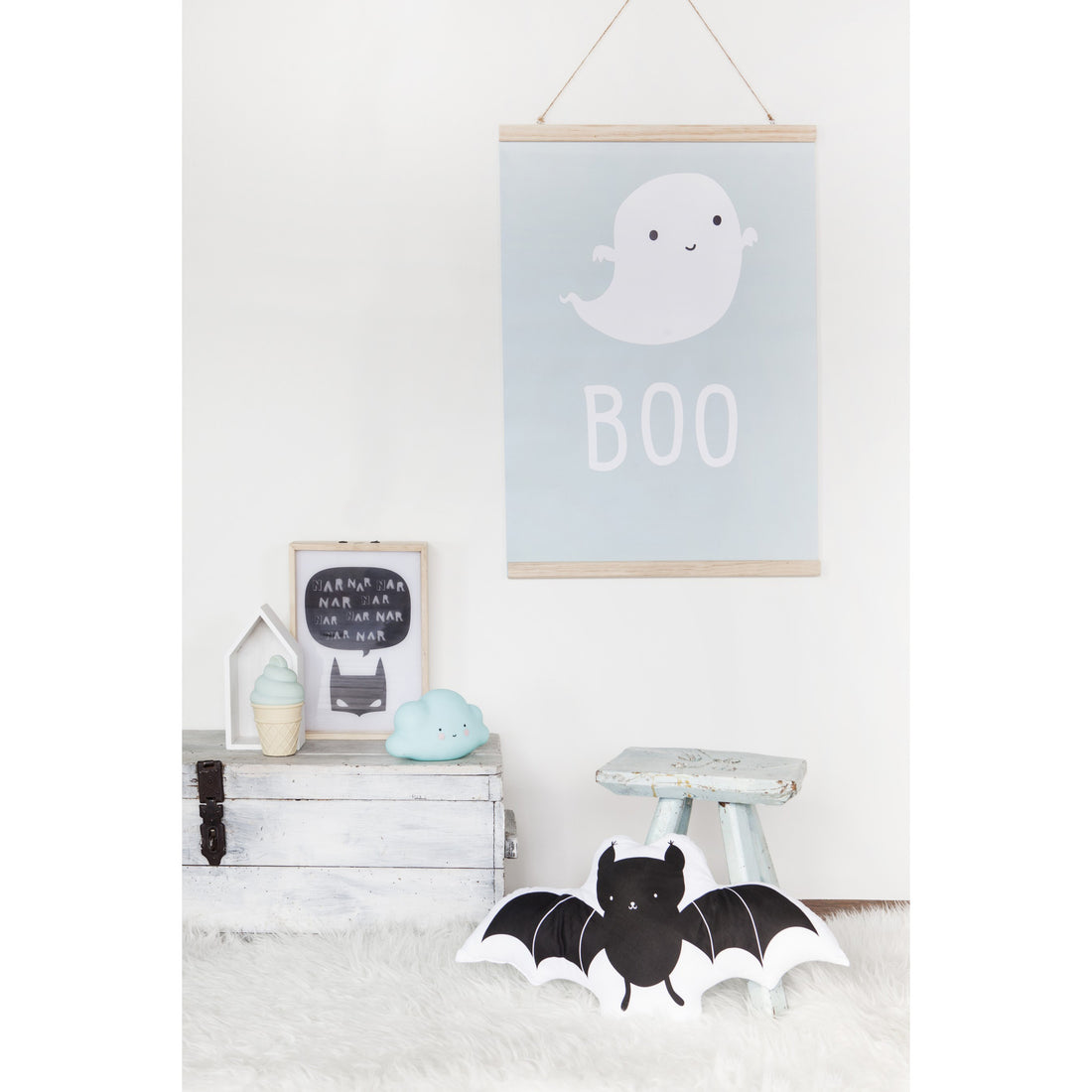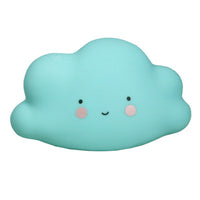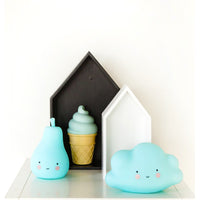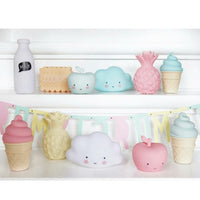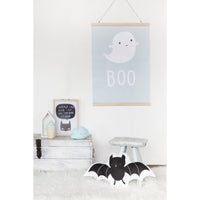 So cute, this blue mini cloud light! These eco-friendly lights are child safe and made from BPA- and phthalate free PVC; and give a soft glow when turned on. Because there is a LED-light in it, the material doesn't get hot and can it be safely used by children.
We advise you to use the timer option, because the included batteries last for about 20 hours.
Lovely tip: Are you all in the clouds? Use this theme for your kids room! We have: the big cloud light, cloud blocks, cloud hooks, cloud cushions, cloud posters, cloud backpacks... too many to mention!
Colours: White and blue
Sizes: 16.5 x 9.5 x 8.5 cm
Material: BPA- and lead-free PVC
The light works with 3 LR44 batteries (included)
Battery operated
LED light
Timer option