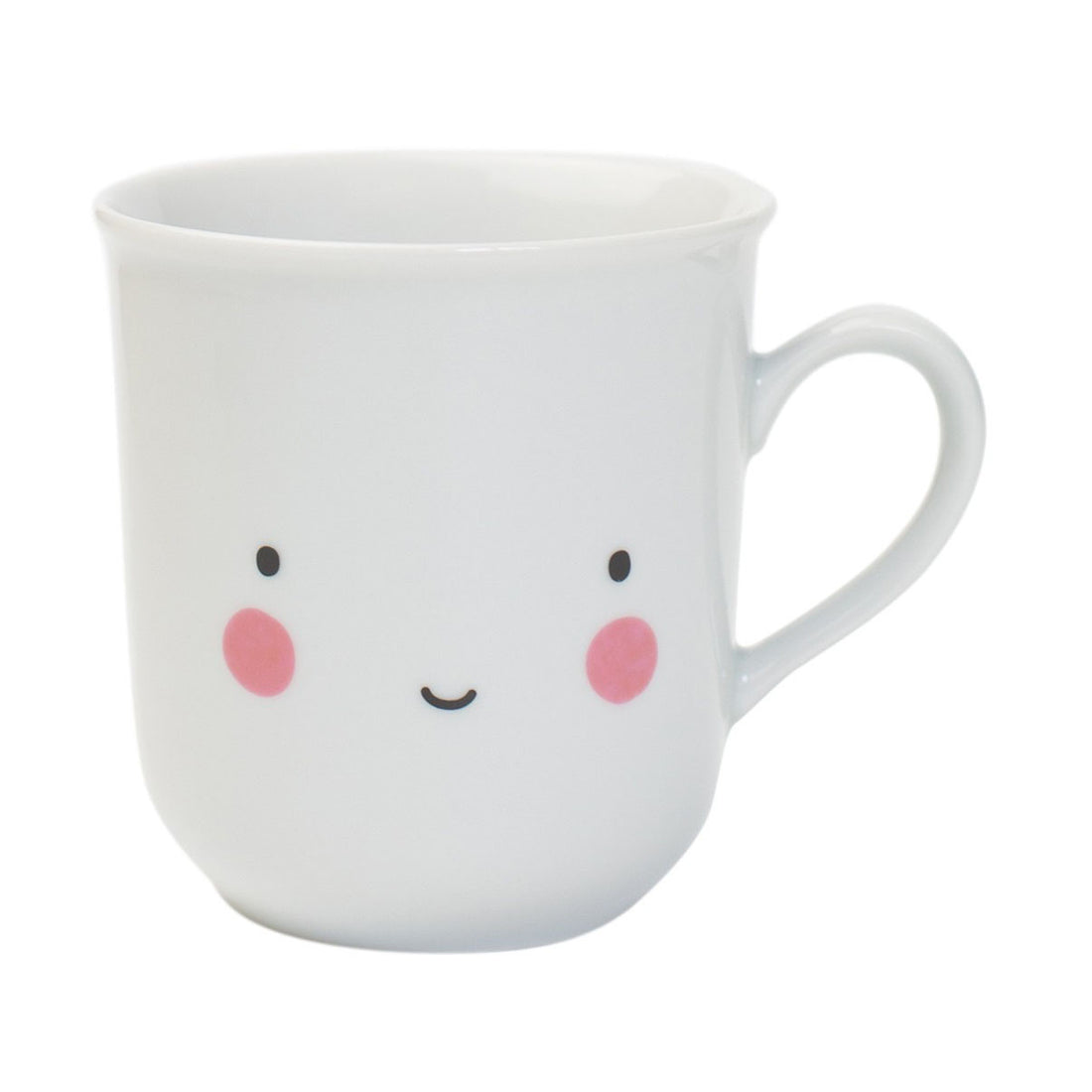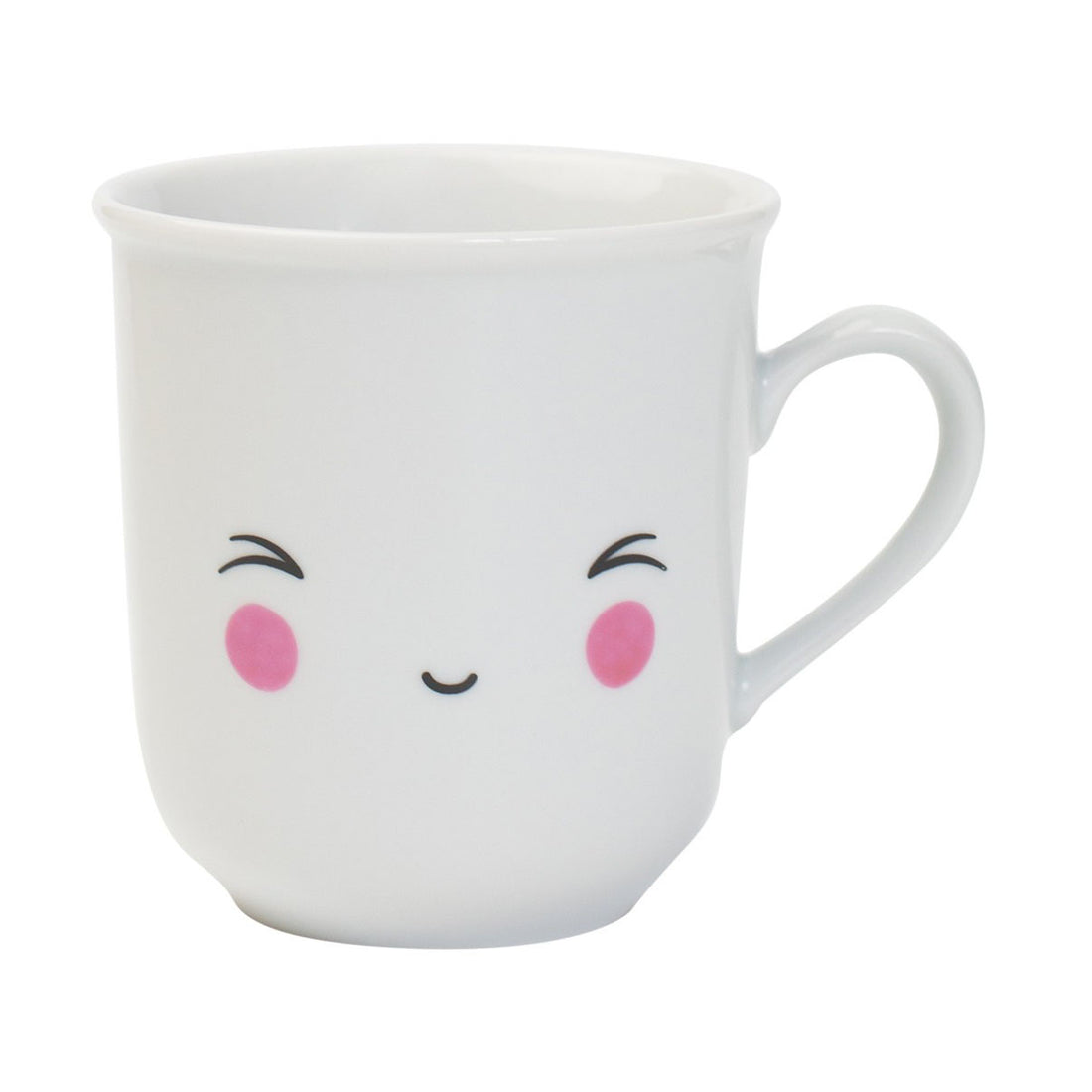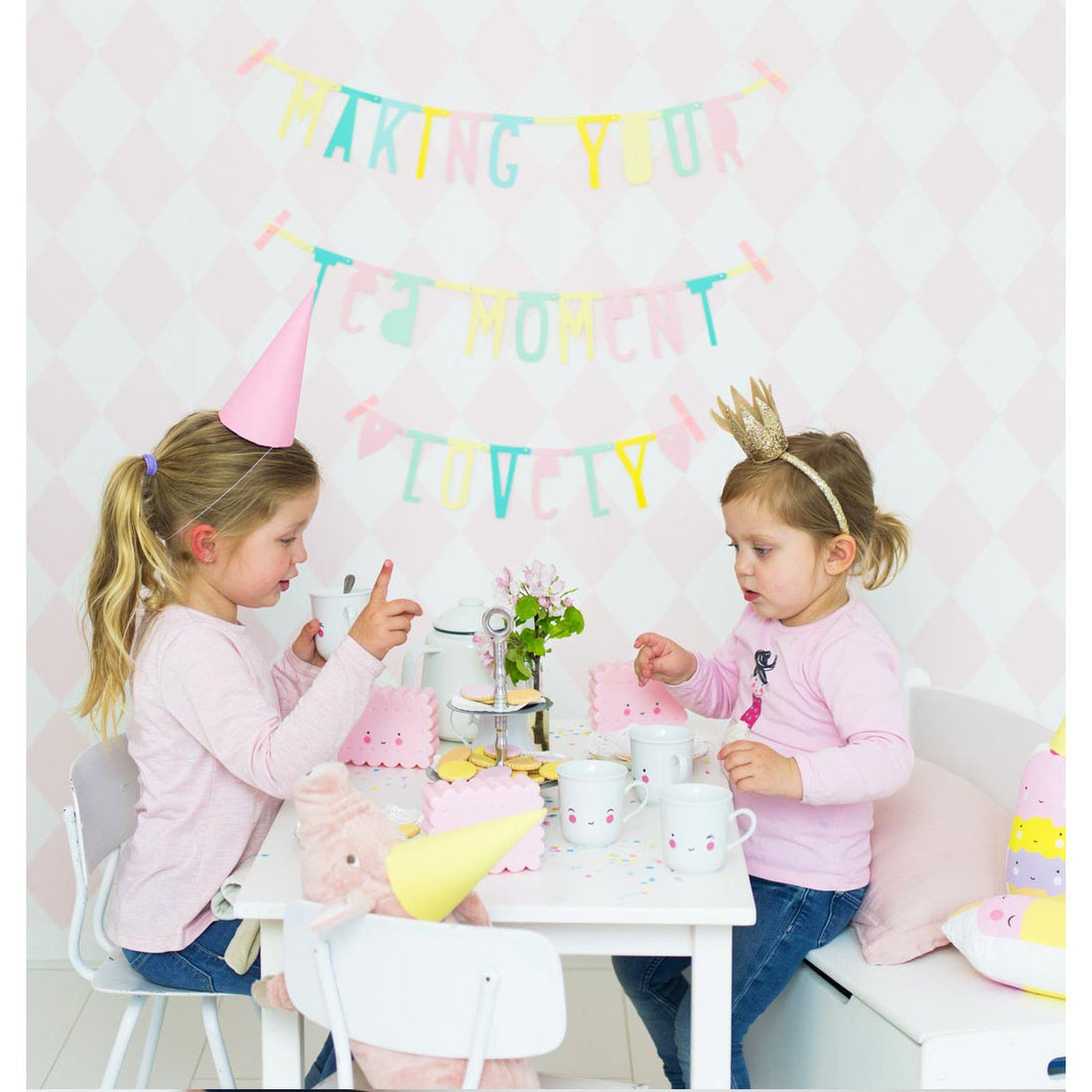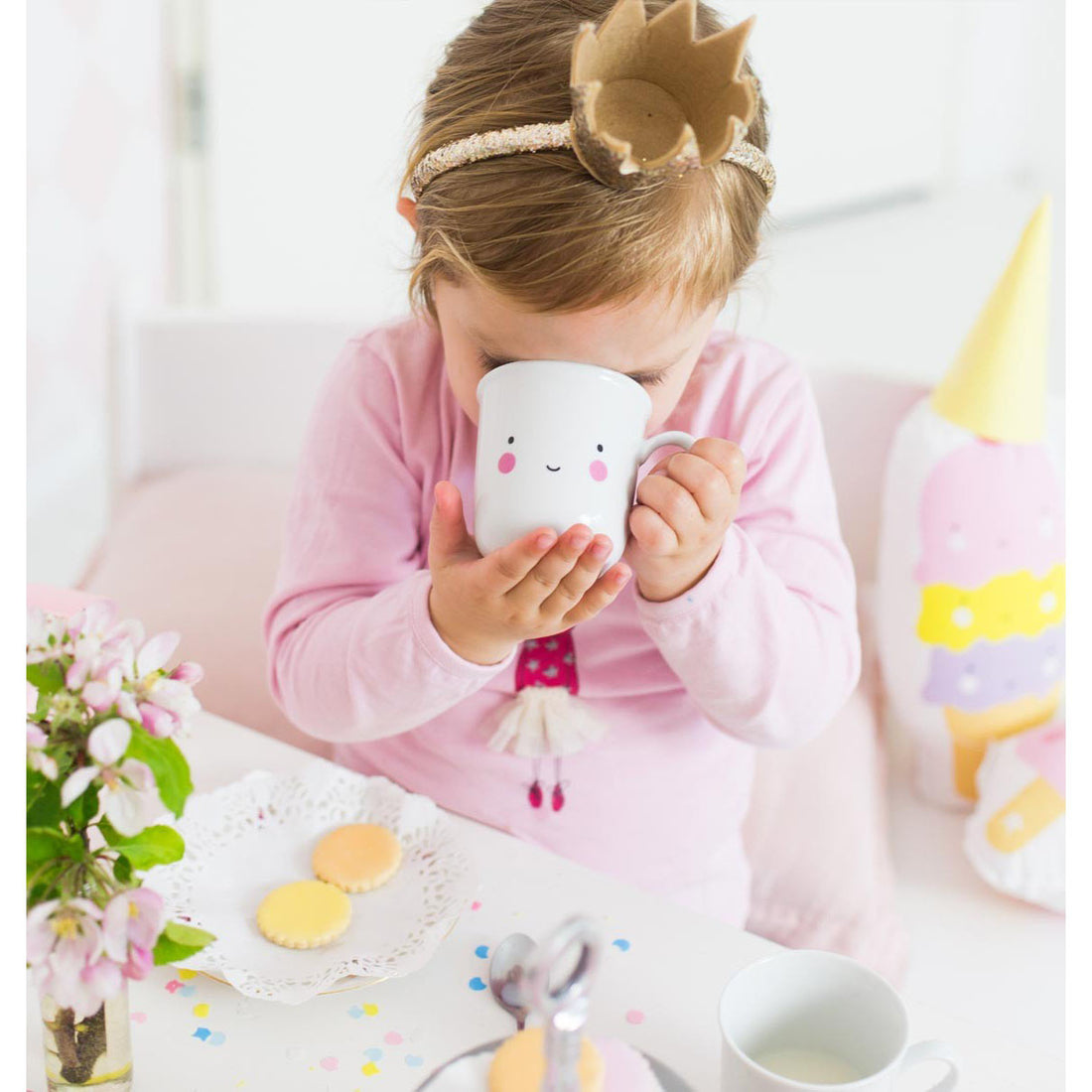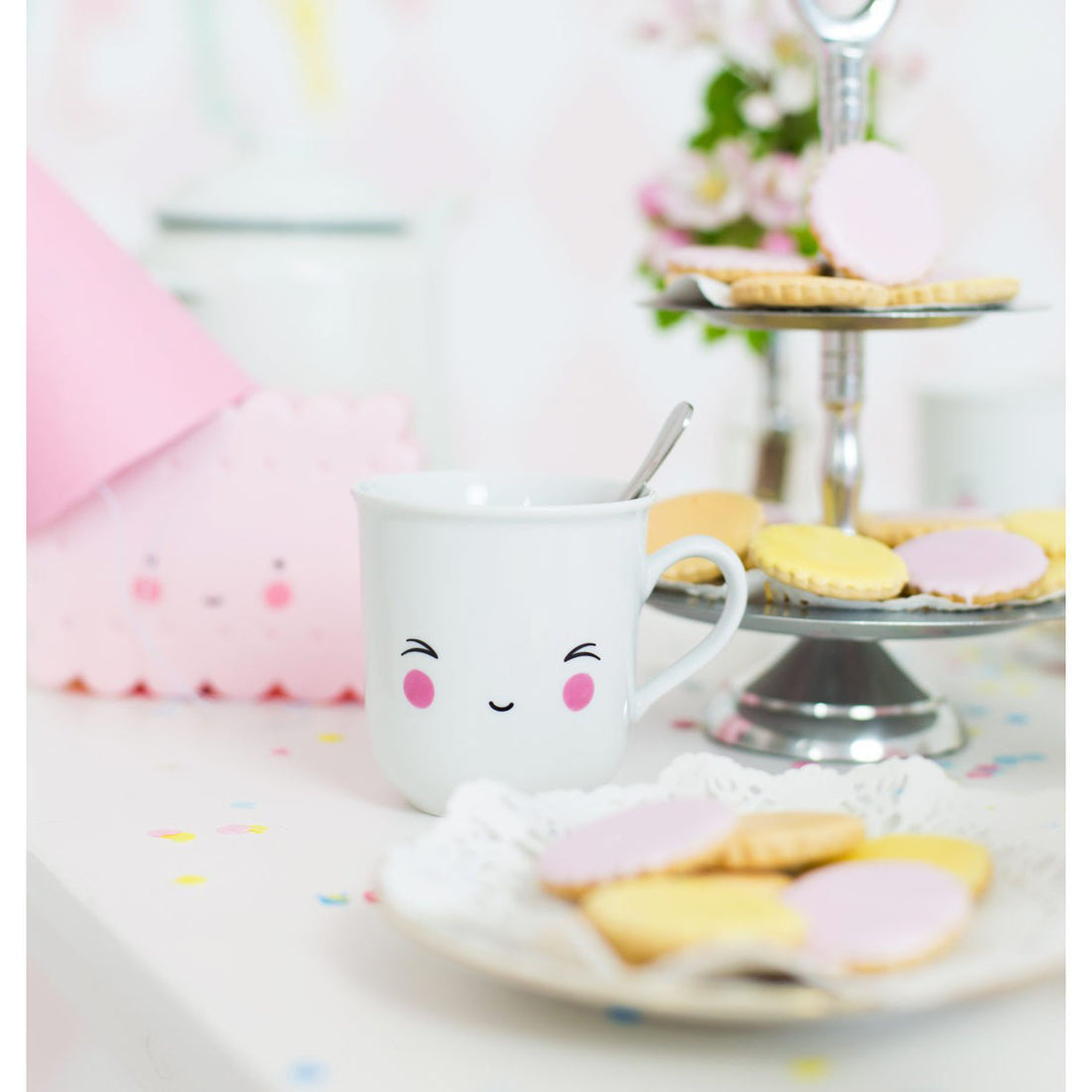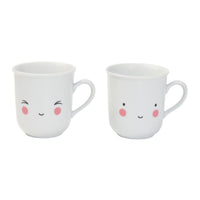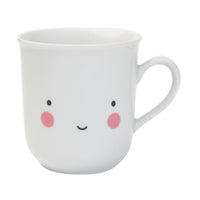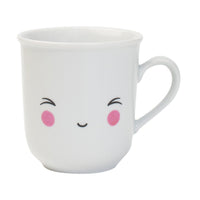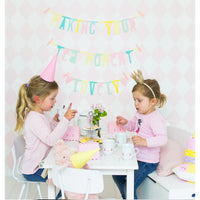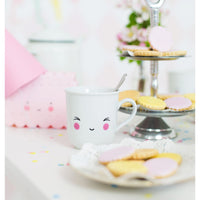 Kids host the best tea parties with VIP guests like Bunny, Bear and Doll in secret locations under the table or behind the sofa. Our Thirs-tea cups would love to be part of the fun and put a smile on your face.
Sold in a set of two and available in two different designs, so mix and match and collect them all.
Microwave safe and dishwasher suitable.
Lovely tip: Set the table with our ice cream minis, cookie lights and milk lamp for extra Lovely details.
Material: 100% porcelain
Size: 9.5 x 8 x 7.5 cm