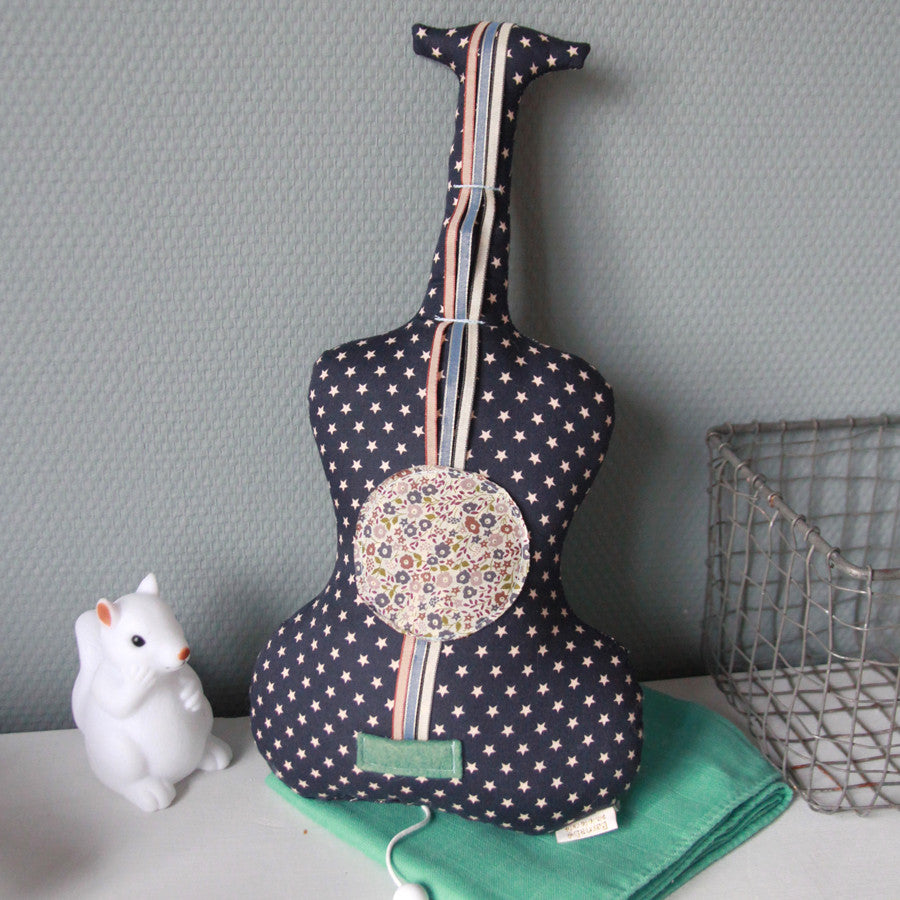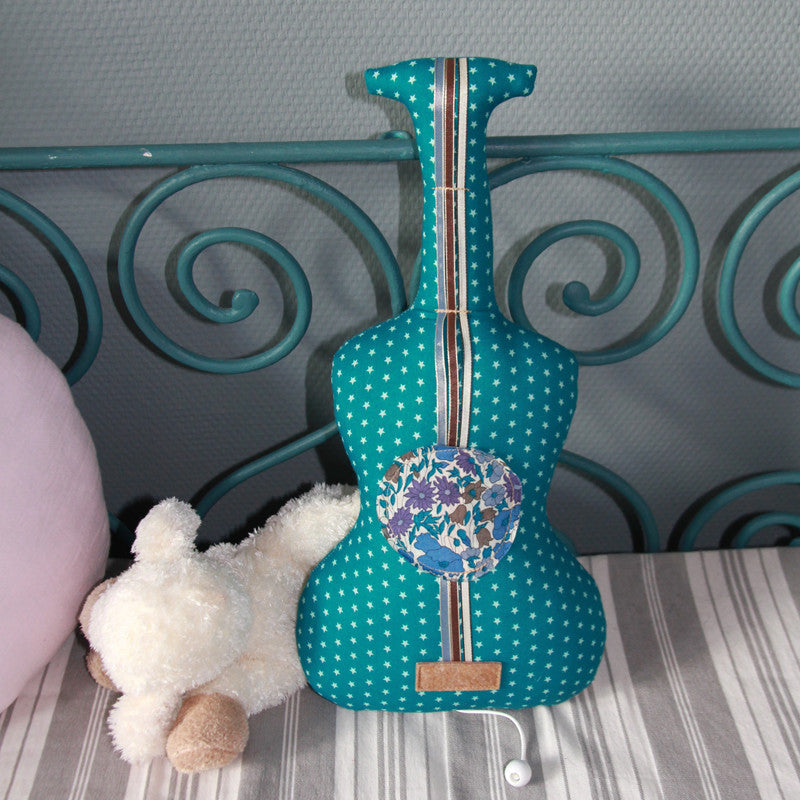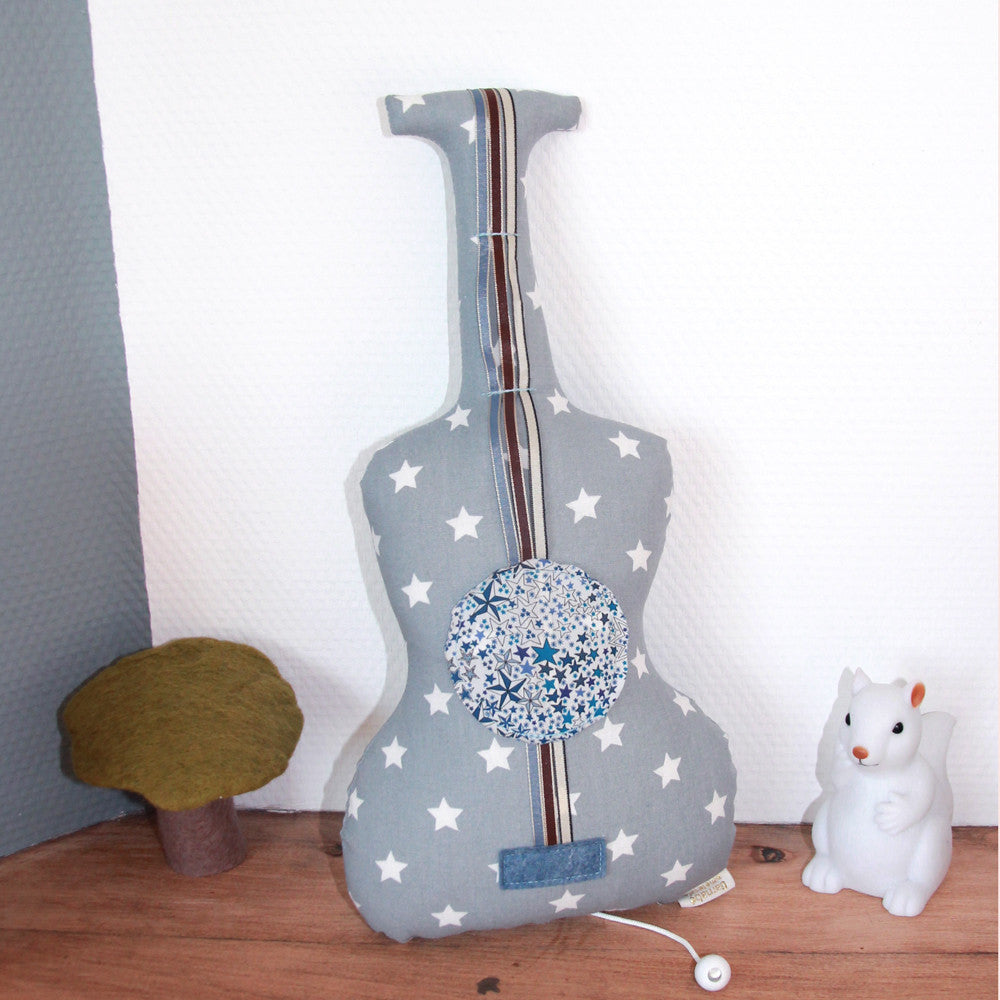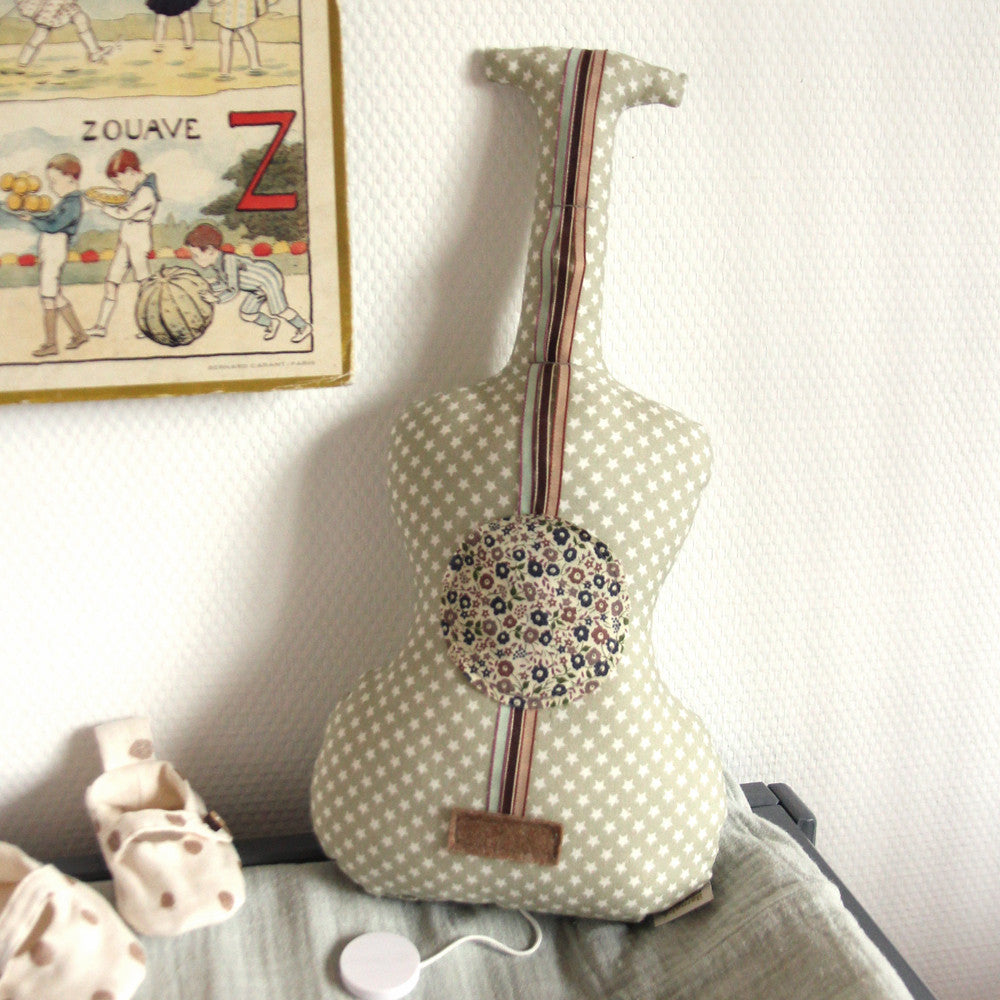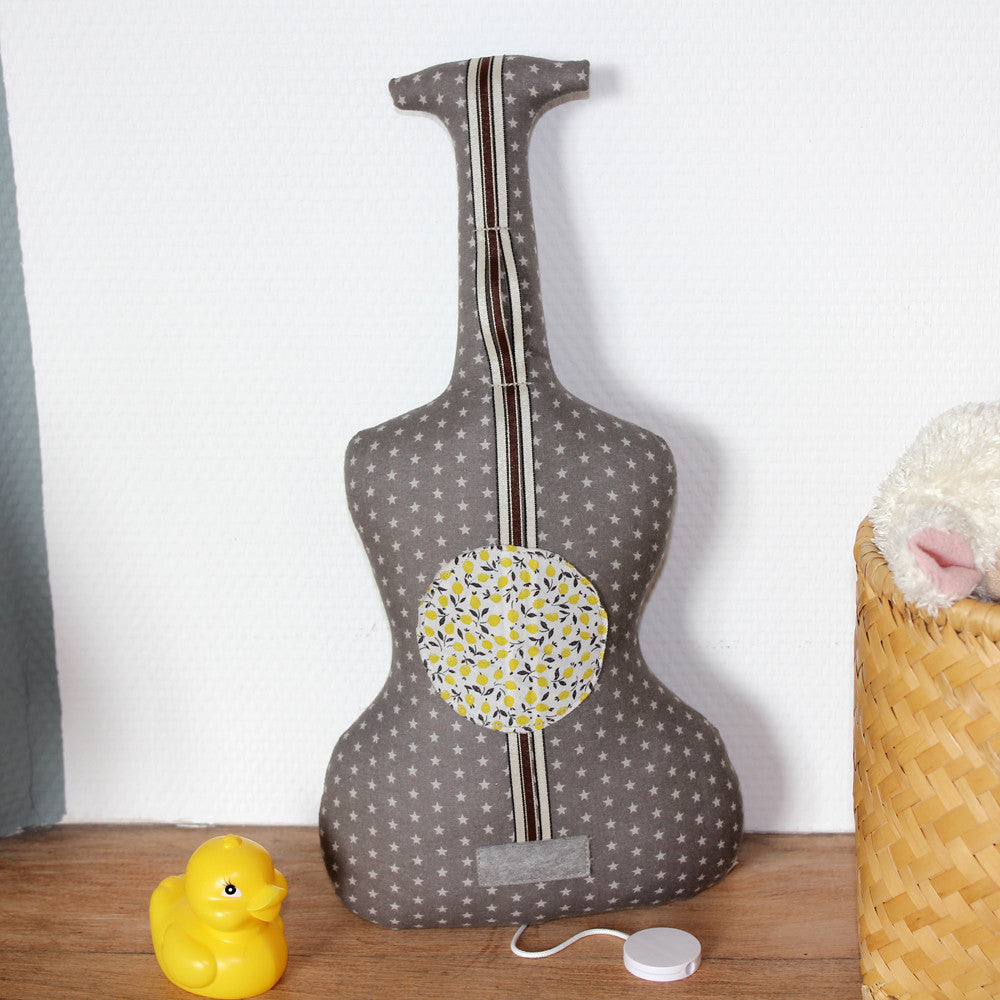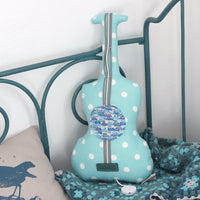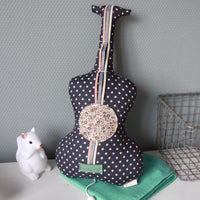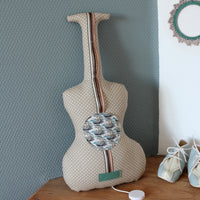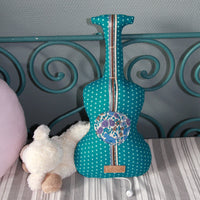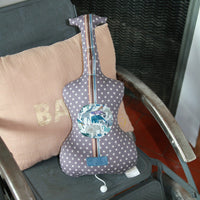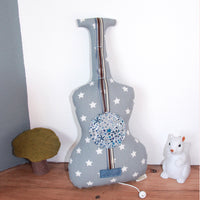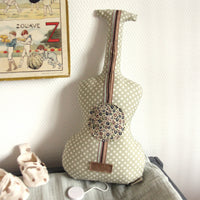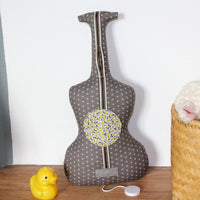 An original guitar for your baby with legendary songs.
Not only rock stars sleep with their guitars! These music boxes will bring sweet dreams to your children with old fashion tunes of the Beatles, Serge Gainsbourg, or Edith Piaf! To have a listen, select a music.
Specification
Dim: 38 cm height. Musical box with a string
Washable surface
Tape and real Liberty made from 100% cotton
Upholstery and felt made from polyester
Made in France
Note: Each item is handmade and unique. You may receive an item with different colours or patterns. The product images are for reference only. If you have specific preference, please leave us a message during checkout.