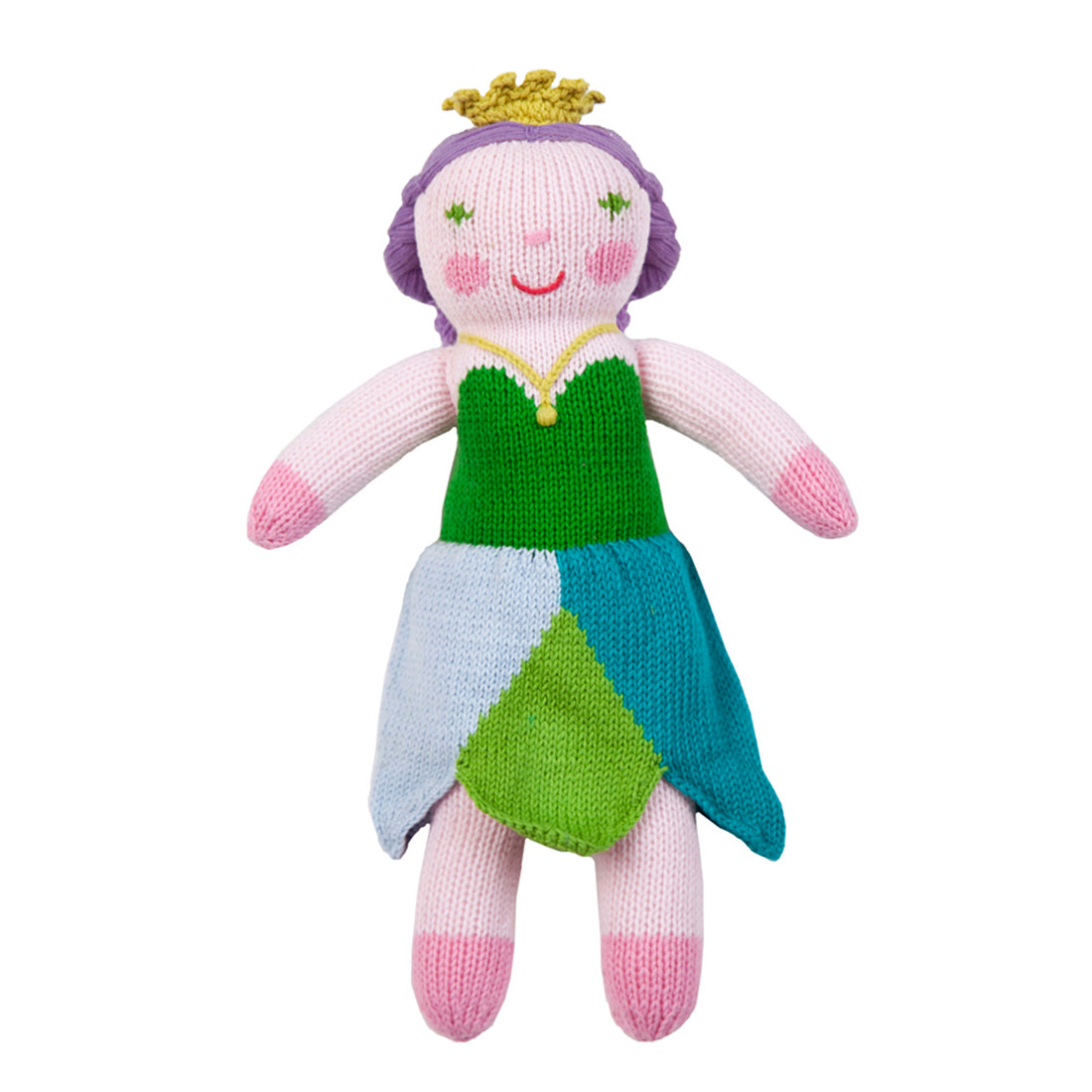 Antoinette was born a queen, but she does not like cakes. she is looking for a pea.
Handmade from all natural fibres and knitted by Peruvian artists, Mini Antoinette The Queen Blabla is a friendly pink queen that comes wearing a colorful gown, gold crown and great big smile. Your child might also enjoy Blabla Antoinette The Queen Large Knit Doll.
Handmade in Peru.
Care: Wash gentle cycle or hand wash and dry flat.