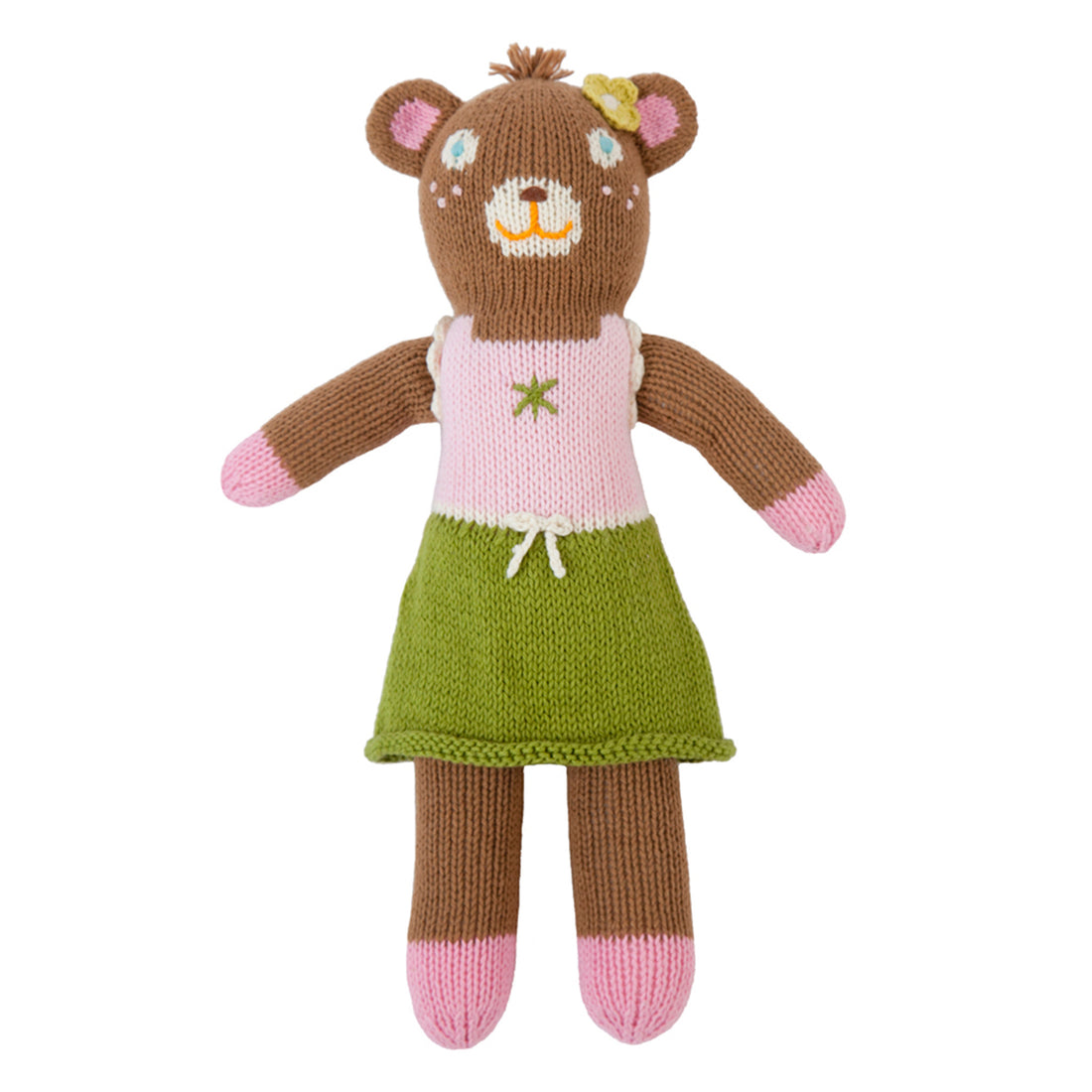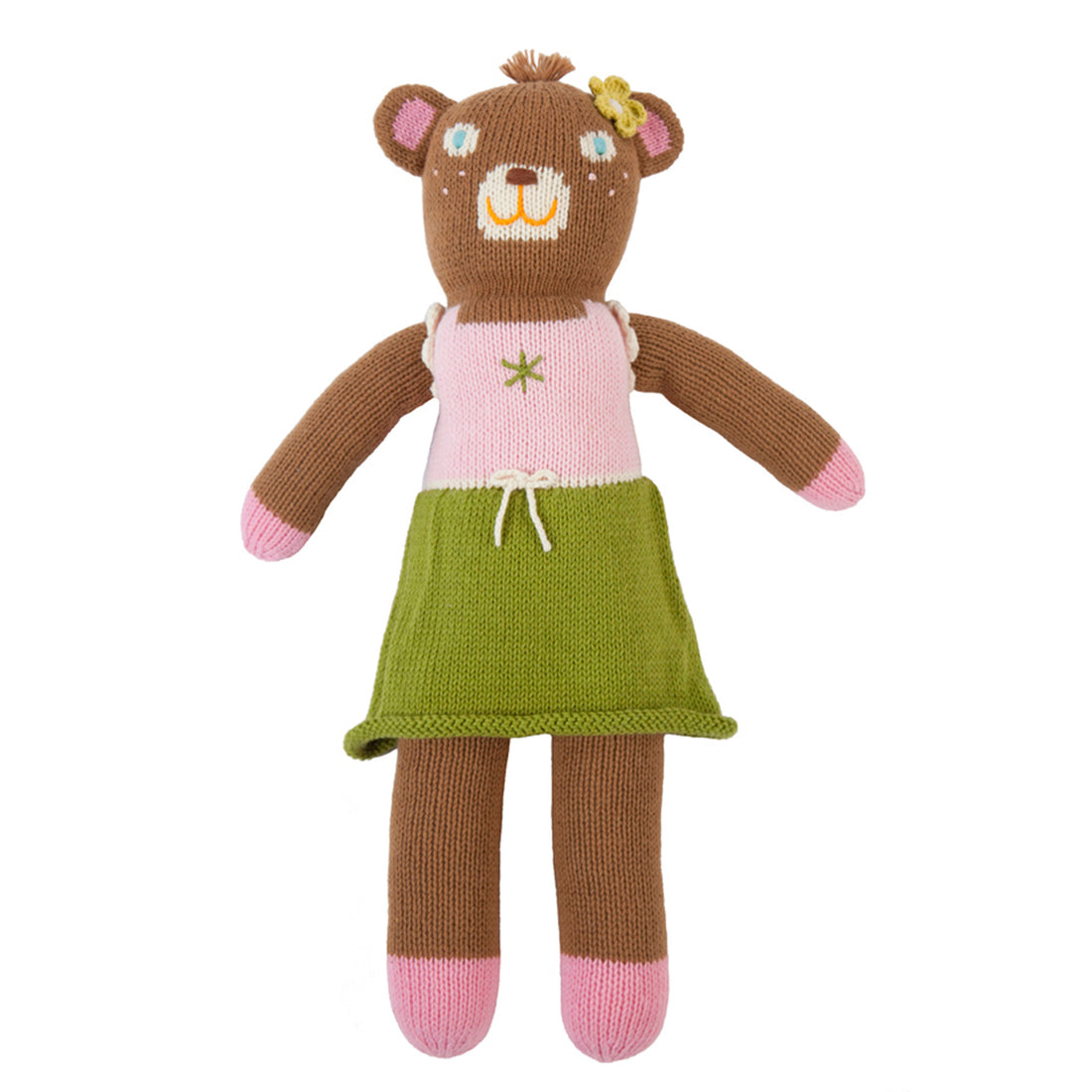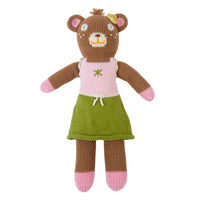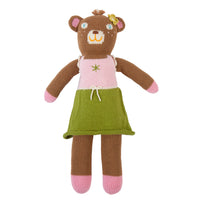 Bernice gives the most wonderful bear hugs. She knits scarves a mile long and bakes sweets with pounds of sugar.
These super-soft colourful dolls have a contemporary design, yet are reminiscent of dolls that your grandmother made. The quirky, sweet and soft characters will brighten your little one's imagination.
Each cuddly doll is hand-knit by expert Peruvian artisans and made from exceptional natural fibres. They are the perfect size for toddlers and preschool aged children. 100% cotton knit with a cotton/polyester fill.
Handmade in Peru.
Care: Wash gentle cycle or hand wash and dry flat.