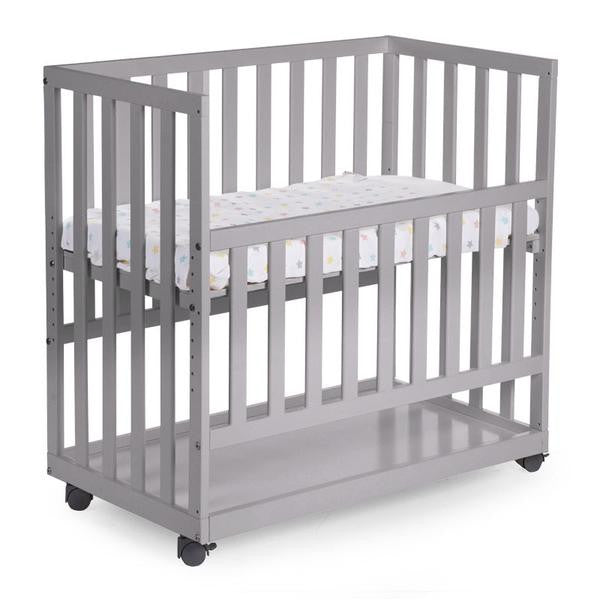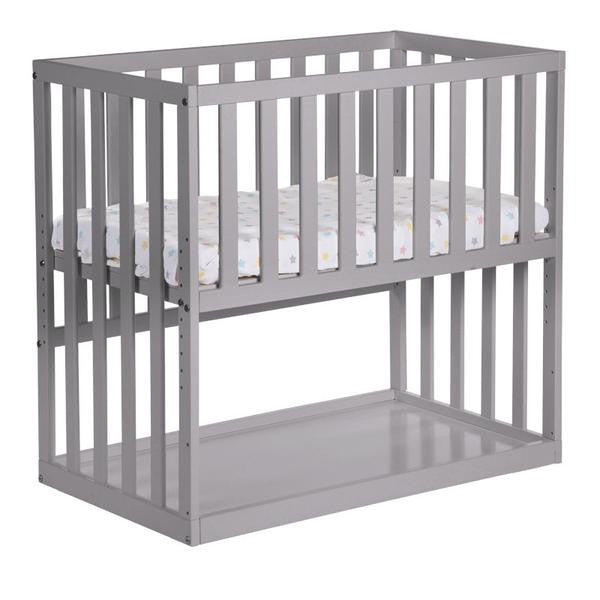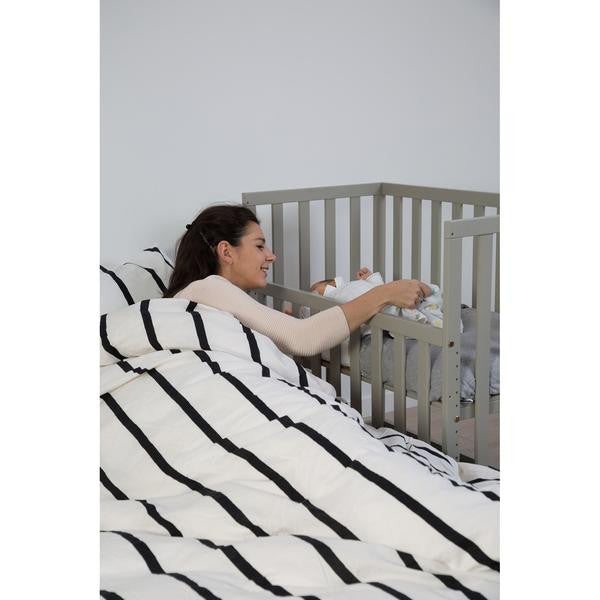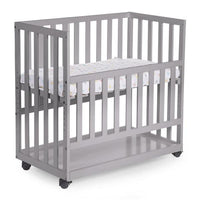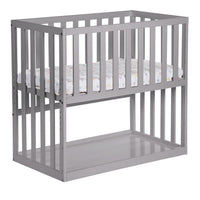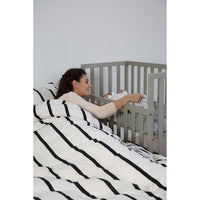 Childhome
Childhome Bedside Crib Beech Stone Grey 50x90cm with Wheels
The bedside crib (50x90cm) can be placed directly next to the mother's bed. The bedside crib is delivered with a support strap to assure a firm fixation. The bedside crib is slightly larger than a normal crib to assure the baby's comfort.
The bed base can be placed on 9 different heights. The minimum height of the bed base is 30cm. The maximum height of the bed base is 55cm. This way the bed can easily be adapted to the height of the parents bed.
One slatted rail of the bedside crib can be adjusted in 3 different heights (85cm, 59,5cm and 46cm) and can be removed when necessary as well. When adjusting the height of the rail make sure the baby is not in the crib. The bedside crib has 4 slatted sides so your baby can enjoy optimal air circulation during its sleep. The opening of the bars is 5.5 cm.
ATTENTION: The bedside crib can be used for babies from 0 up to 6 months old. However, it is advised not to use the bedside crib from the moment your baby can sit up independently or when your baby can crawl.
Maximum weight: 15kg.
Dimensions: 85 x 94 x 54 cm
Composition: Beech - MDF
Maintenance: Clean with damp cloth
---
Delivery & Assembly Information:
Additional fee is required for delivery to remote areas and other outlying islands in Hong Kong (HK$200 or up, based on actual delivery address).
HK$100 per floor up to 8 floors for buildings without lift or product can only access through staircases.
Free Delivery is NOT applicable to this item.
Wall mounting service is not included in our assembly service.
Need help or need a quote for international delivery? Feel free to message us or email us.