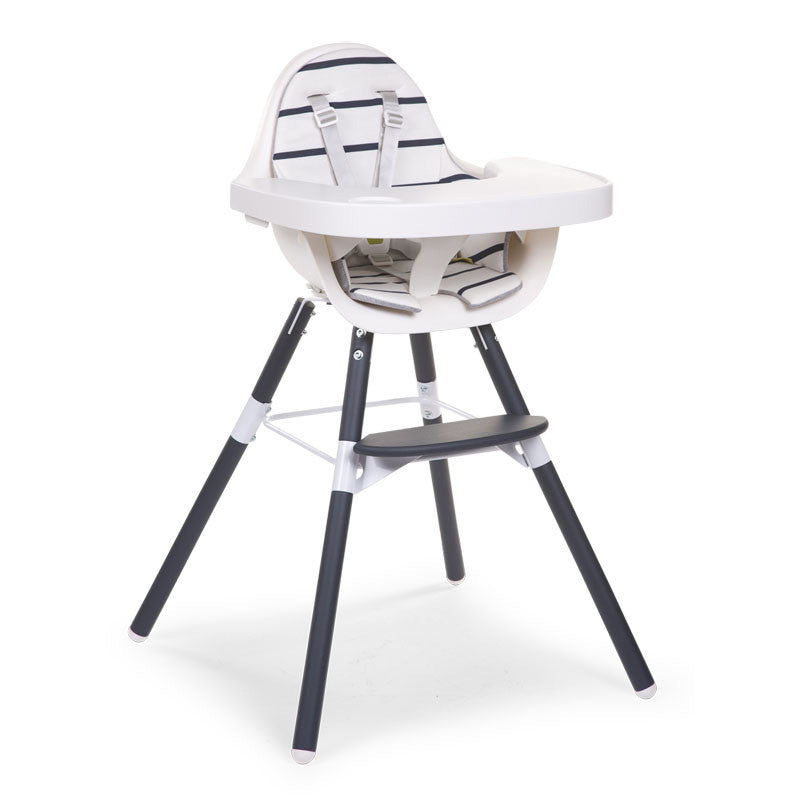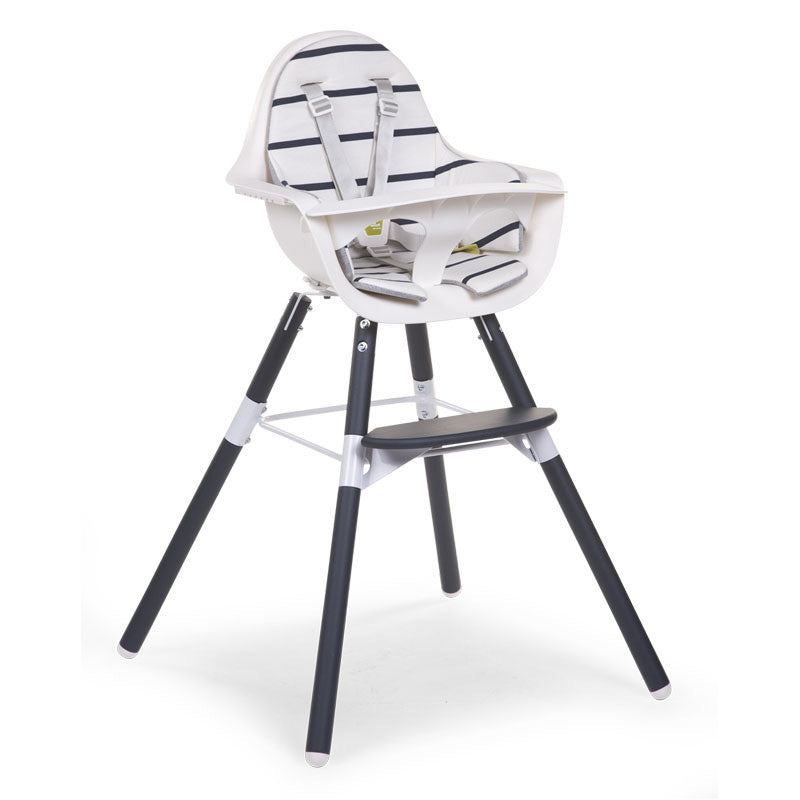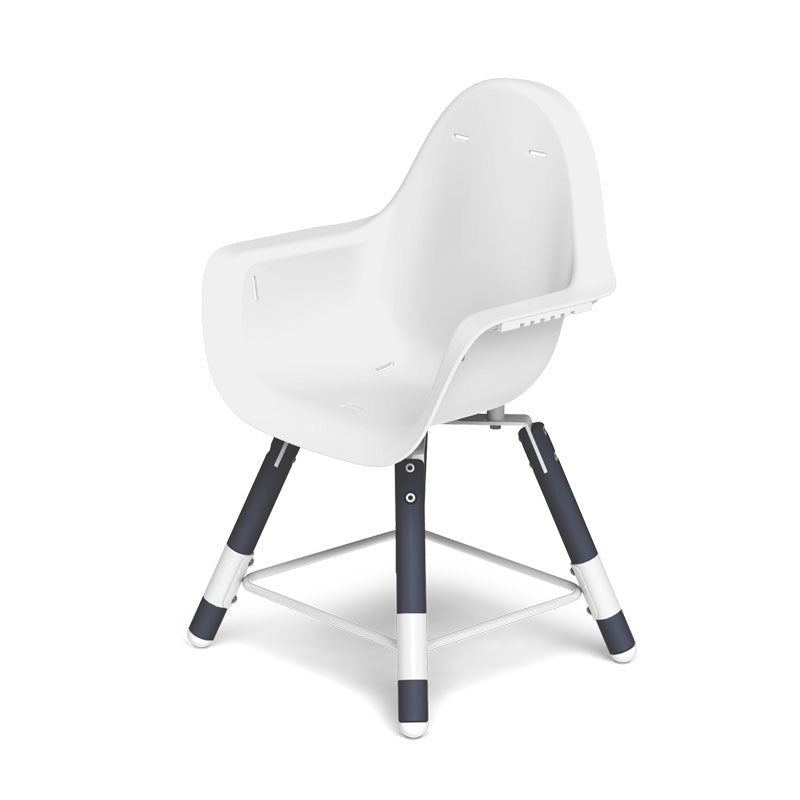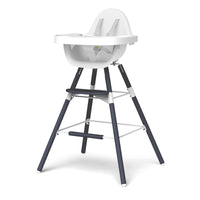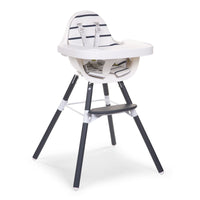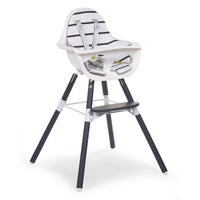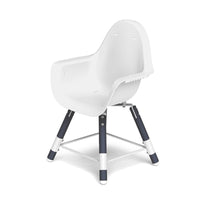 Childhome
Childhome Evolu 2 Chair Navy Blue Set and Long Legs and ABS Tray
Trendy 3- in-1 highchair with a white chair and navy blue legs and a white ABS eating tray that adjusts to three table heights: a kitchen island of 90cm, a standard table of 75 cm and a children's table of 50 cm.
Equiped with a 5-point harness and a removable safety bumper to assure your kid's safety.
The pack comes with Evolu 2 seat + eating tray in ABS + long legs.
For children from 6 months up to 6 years old. The use of a high chair is recommended once your child is able to sit straight independently.
Height of seat - height of eating table: 59cm
Height of seat - height of kitchen island: 77cm
Groundsurface - height of eating table: 56xm x 56cm
Groundsurface - height of kitchen island: 67cm x 67cm
Dimensions: 56 x 56 x 92 cm
Composition: Seat: Polypropylene - Legs: Beech
Maintenance: Clean seat and tray with mild soap and water - Clean legs with damp cloth