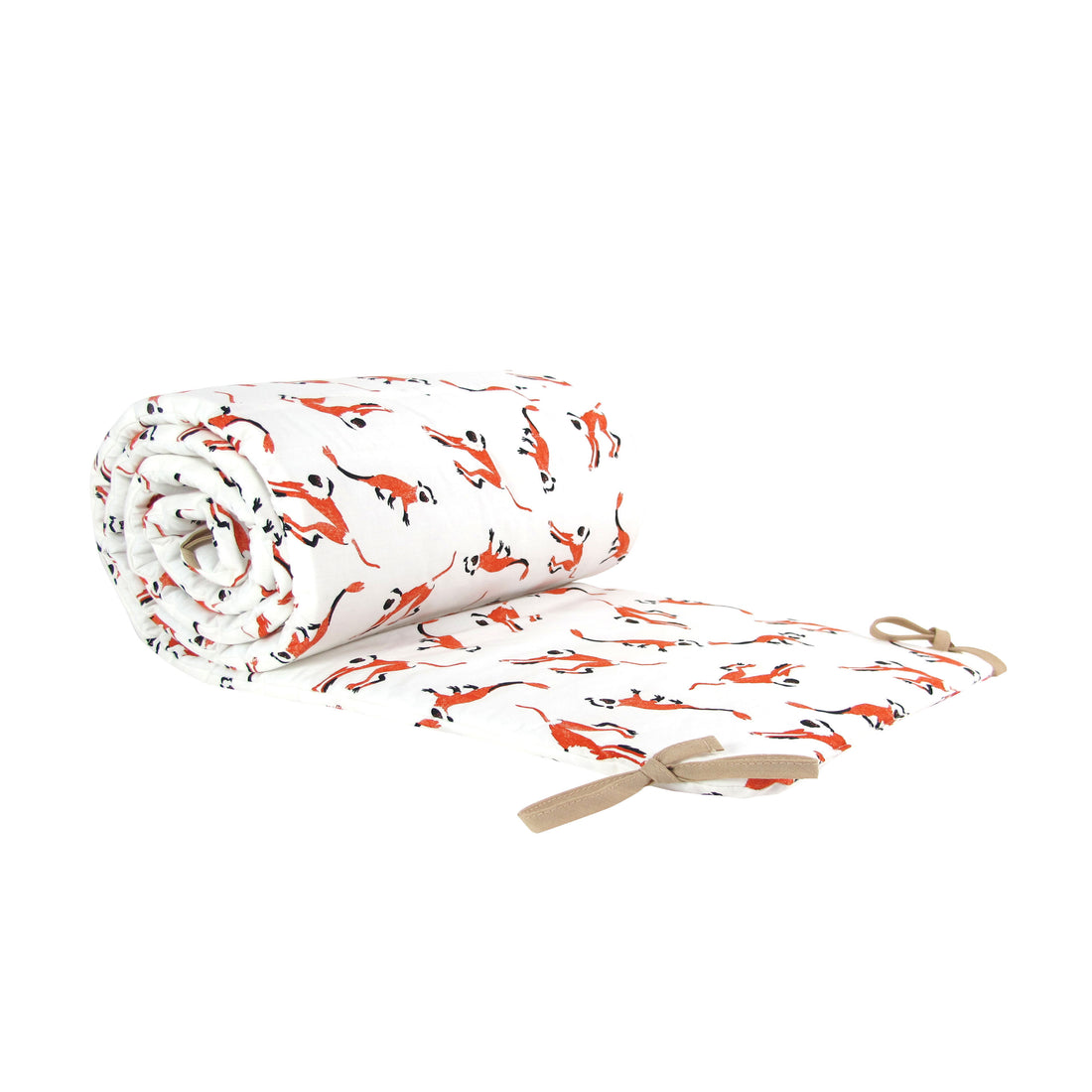 nobodinoz
nobodinoz Cot Bumper Terracota Monkeys
Safety and comfort comes first! The crib protector is specially designed to protect the baby while sleeping in his crib.
Made with OEKO-TEX® certified textiles.
Can be adjusted for 70cm x 140cm x 60cm x 120cm cribs, covering half of its space.
Wide variety of colors available.
Padding, can easily be combined with other protectors.
Designed and manufactured in Barcelona.
Materials: 100% Cotton stuffed: 100% polyester accessories: 50% cotton, 50% polyester
Handwash.