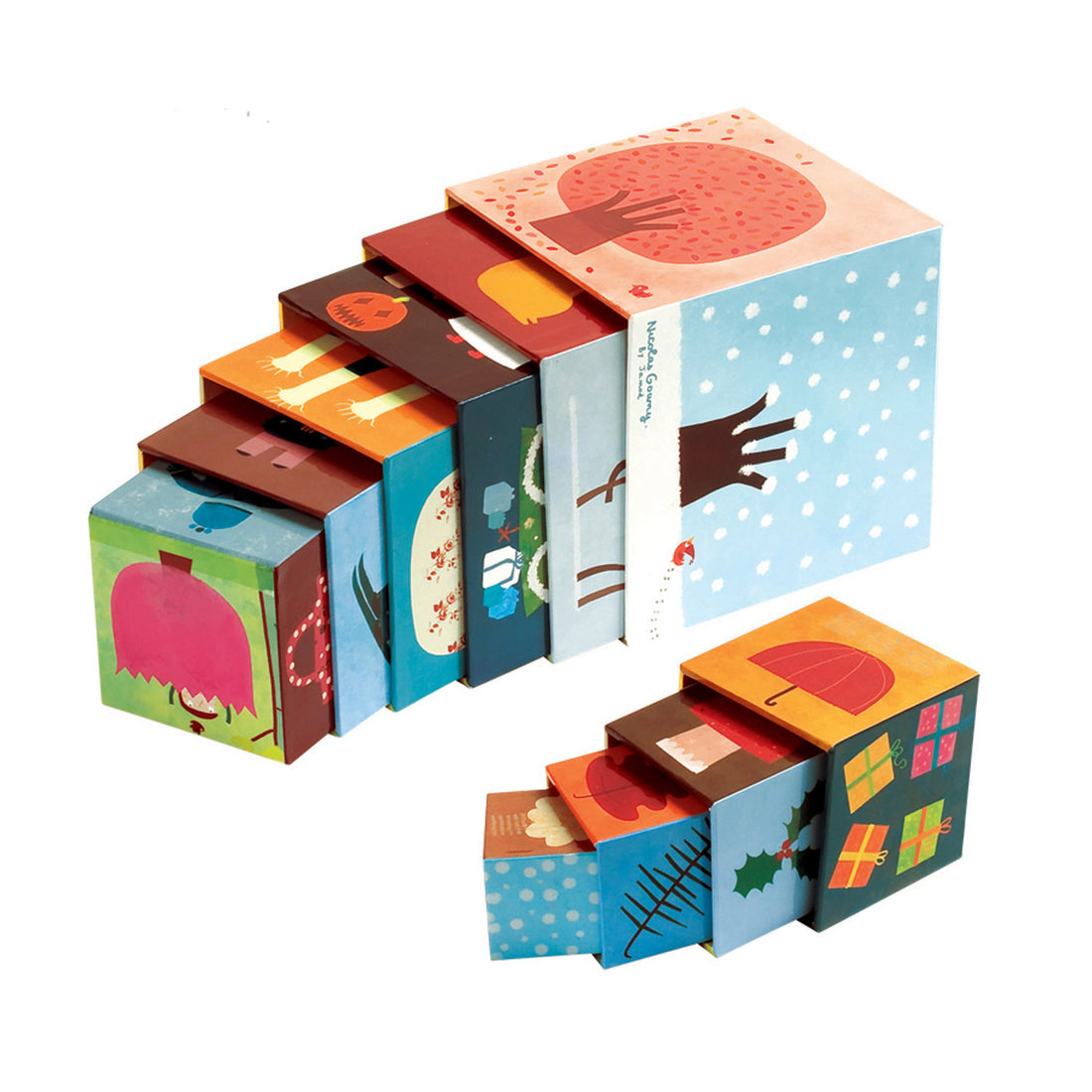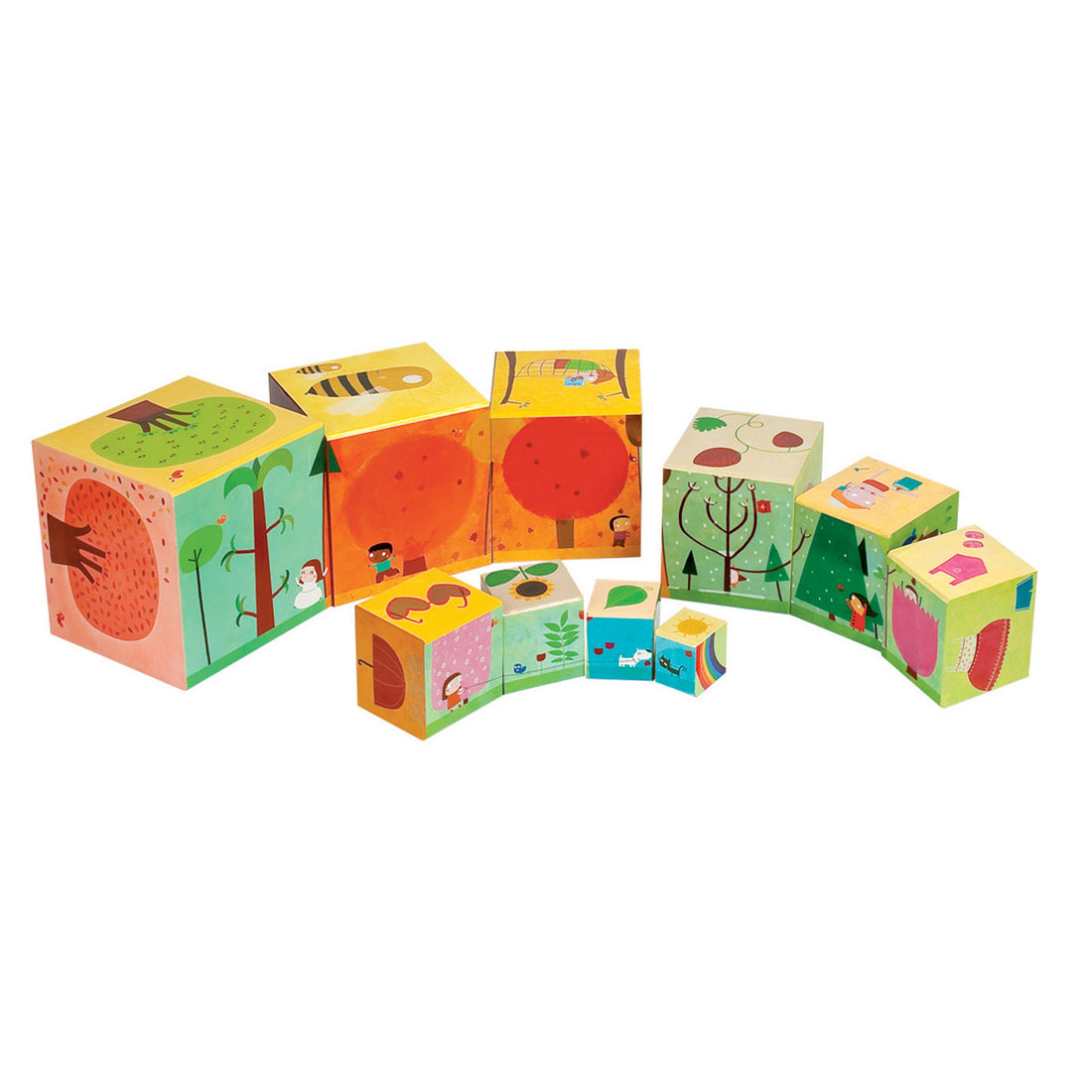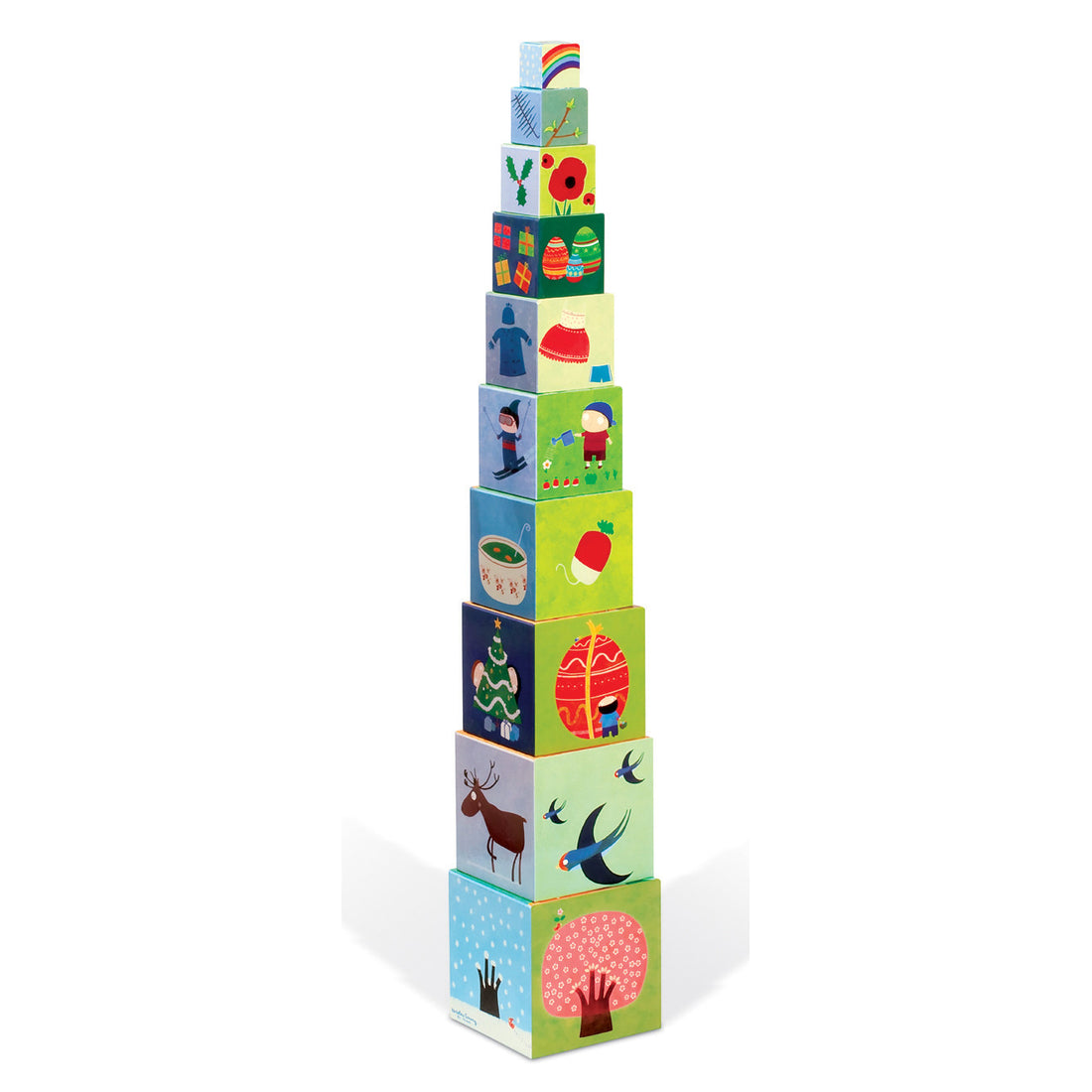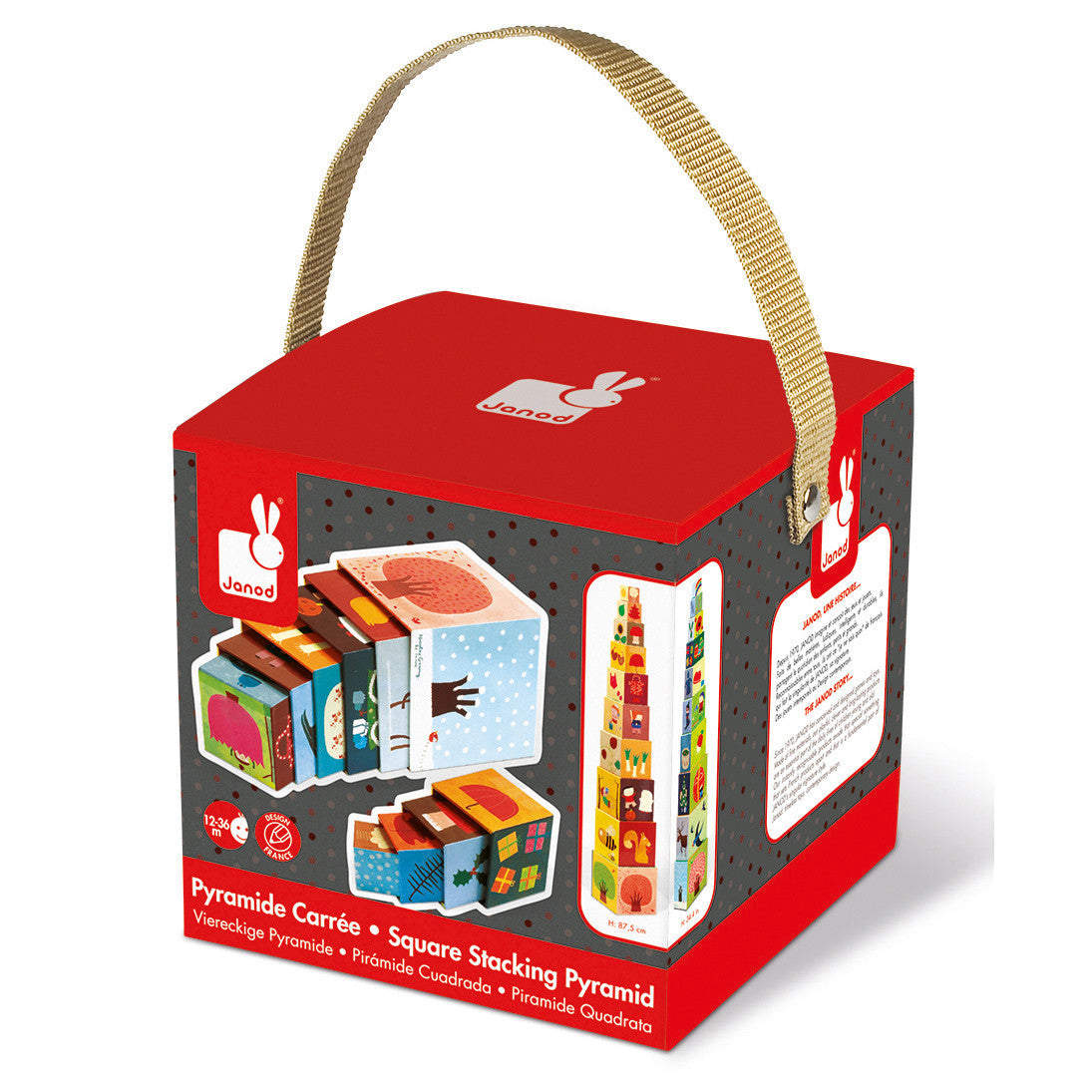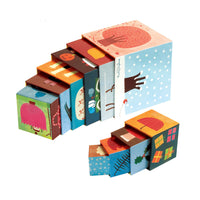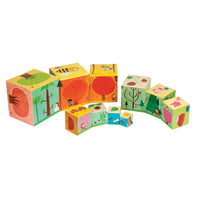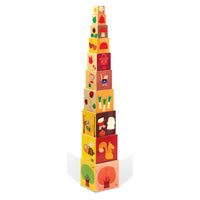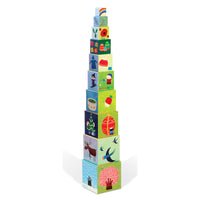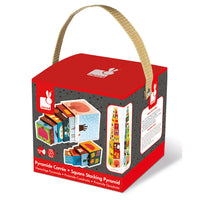 Janod
Janod 4 Seasons Square Stacking Pyramid
Janod stacking pyramid - four seasons shows details from all the seasons including weather, activities and animals that are associated with each season. These nesting cubes can be stacked all together for one towering stack or separated to form several small stacks. Includes 10 cubes.
Get ready to stack away with Janod's 4 Seasons Square Stacking Pyramid. This set arrives in a box with a great carrying handle with ten nested cubes inside. As you remove the cubes, flip each box over and begin to stack with the largest cube at the bottom. Each side of the cube is decorated with a pictures ranging from the weather during the season and activities for the season to holidays and animals that are known for their seasons. When your child is ready to put their pyramid away, flip the cubes back over and place them back inside one another. Bright colors and fun illustrations will keep your child captivated as they work to assemble and disassemble their pyramid. Great for learning object recognition and orientation as a pre-reading skill, Janod pyramids are also perfect for developing puzzle and fine motor skills.
Specification
5.3 x 5.3 x 34.2 inches
Designed in France
Recommended for children aged 12-36 months.