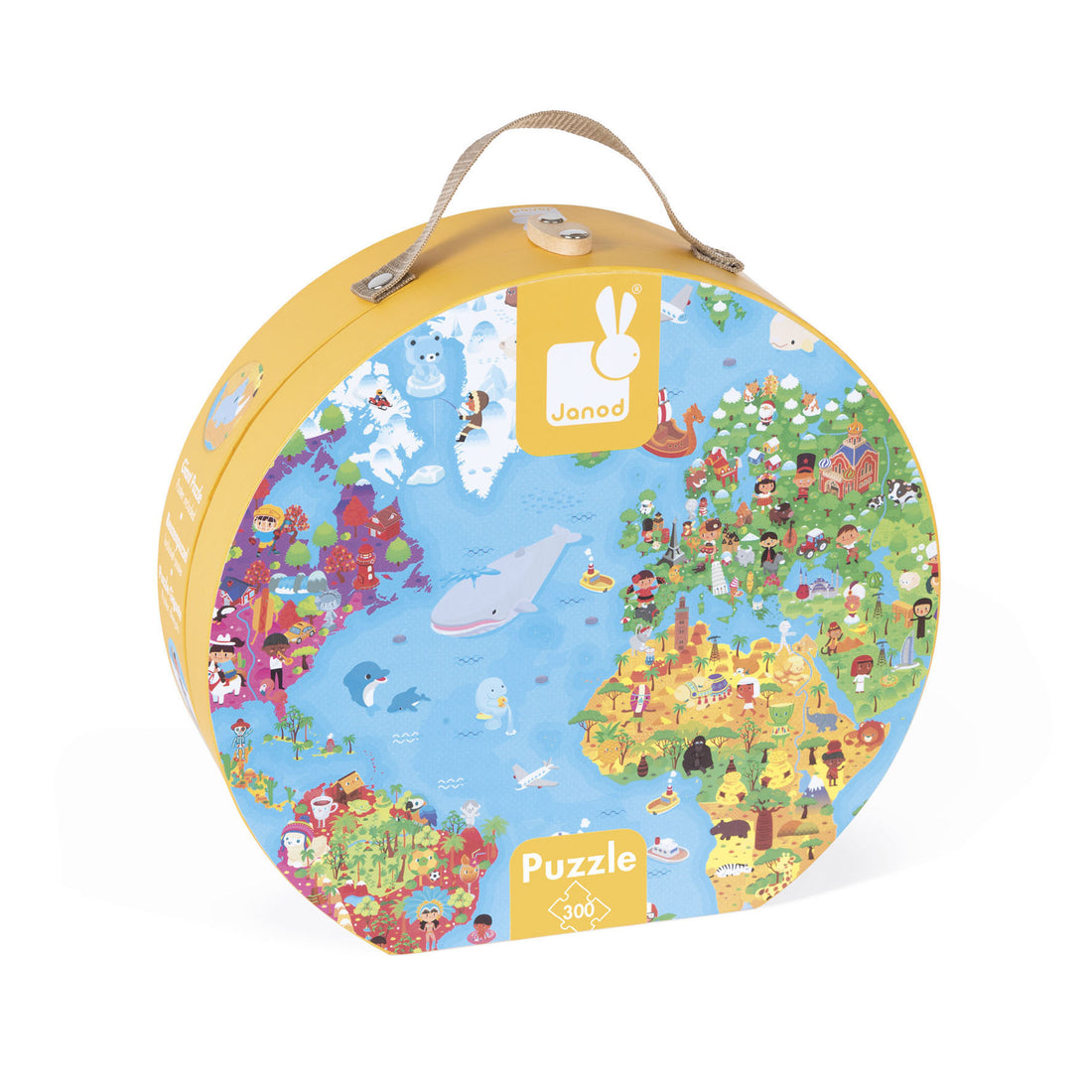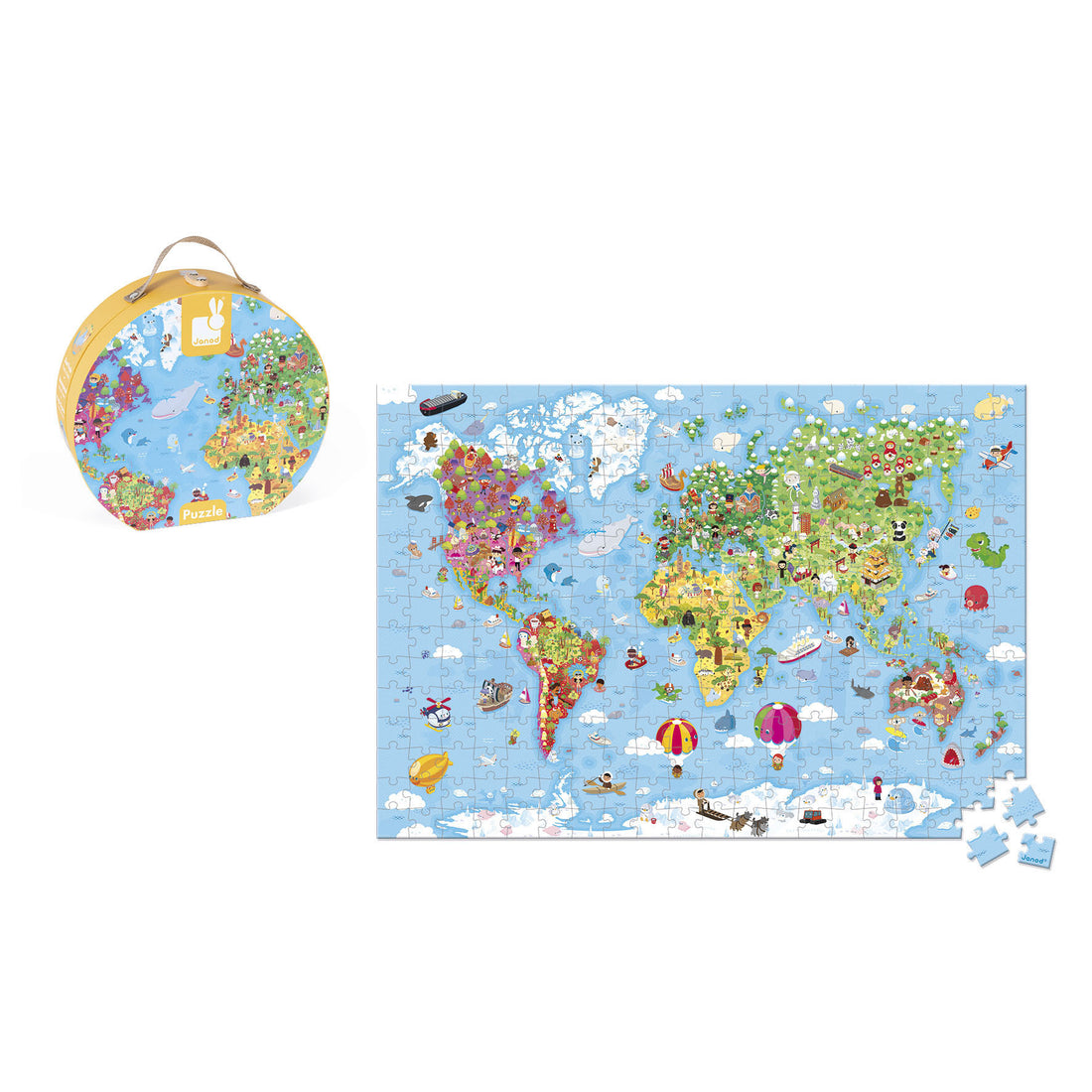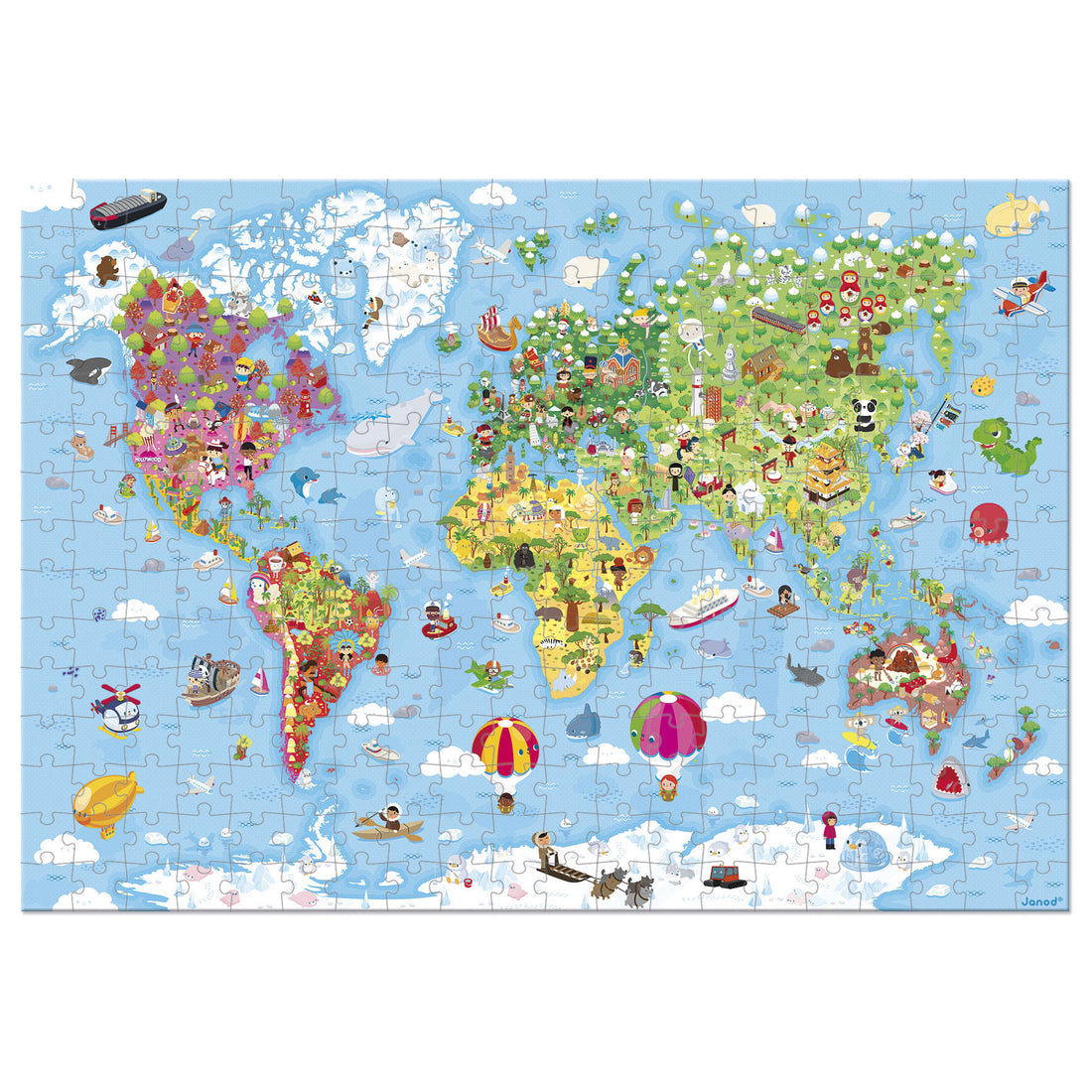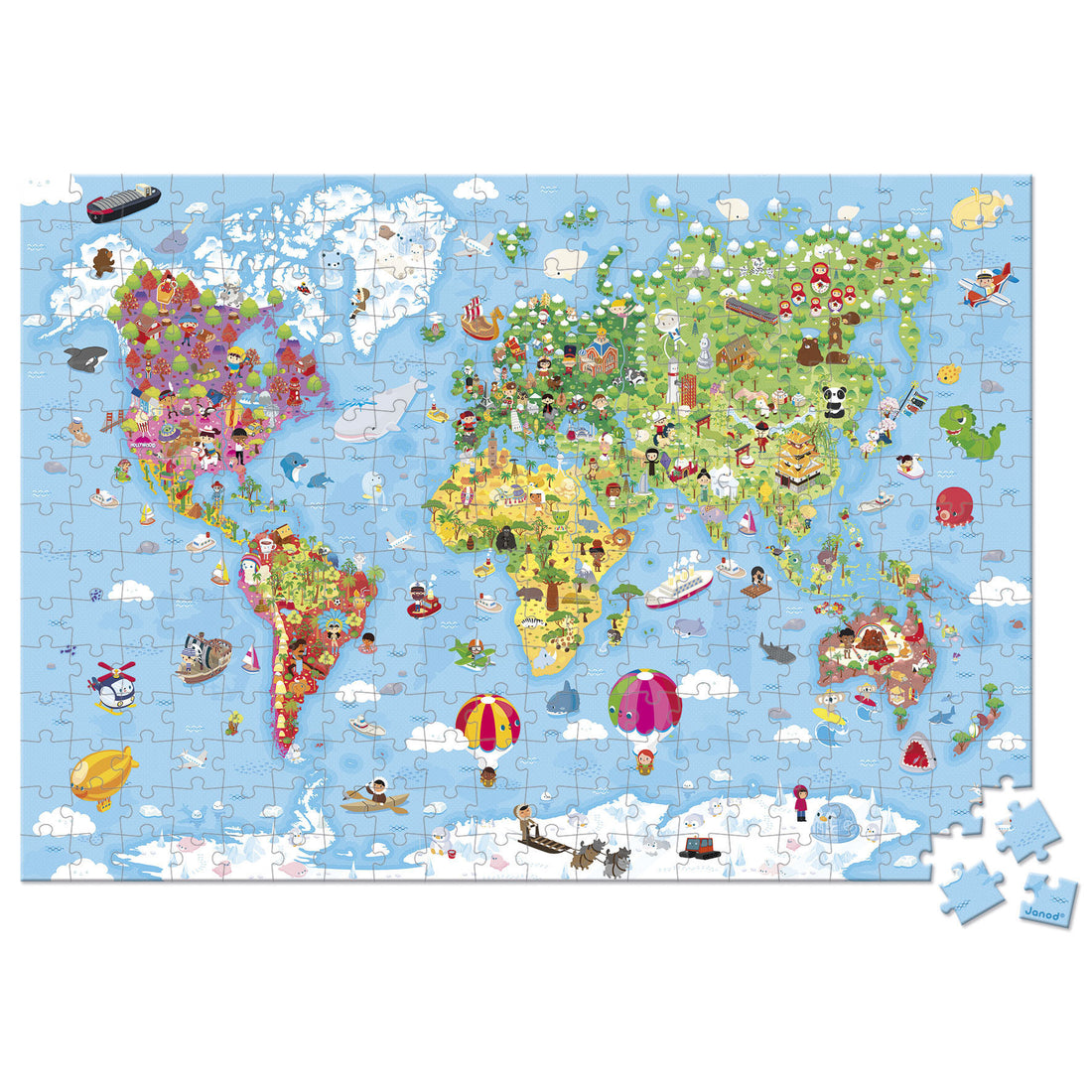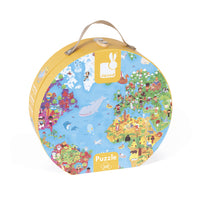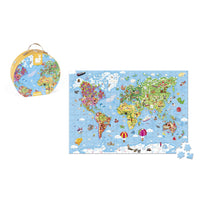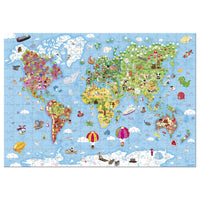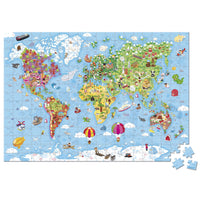 Janod
Janod Hat Boxed 300 pcs Giant Puzzle World Map
Janod hat box puzzle – giant world map features all of the countries in the world with the people and landmarks that make them great! 300 pieces create an awesome adventure jigsaw that's colorful and fun to explore. The Janod hat box puzzle series is made of sturdy cardboard and well-loved around the world! the box has a handle attached so you can take it wherever you go!
Includes a 39inx27in 300 piece puzzle.
Recommended for children 5 years of age and older.