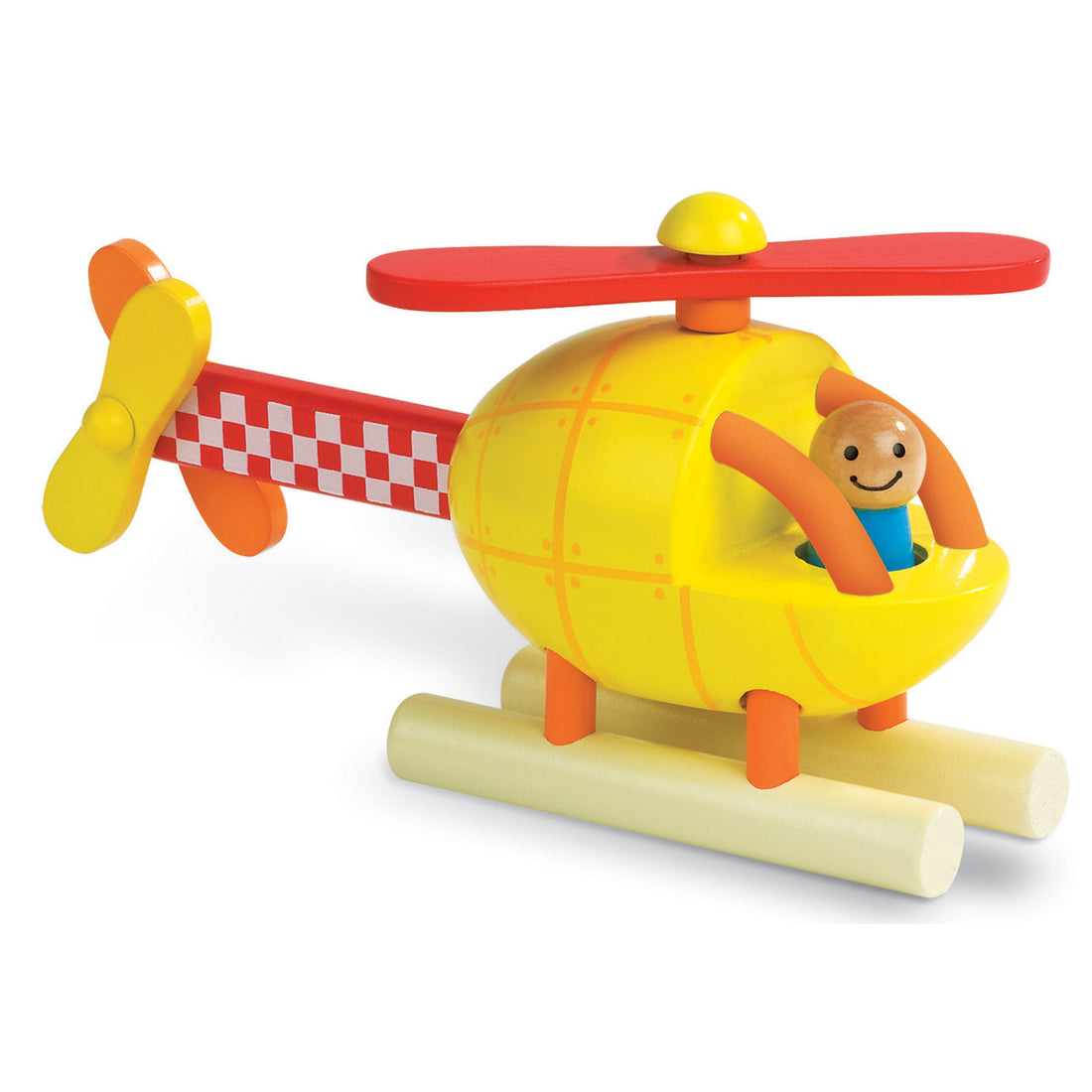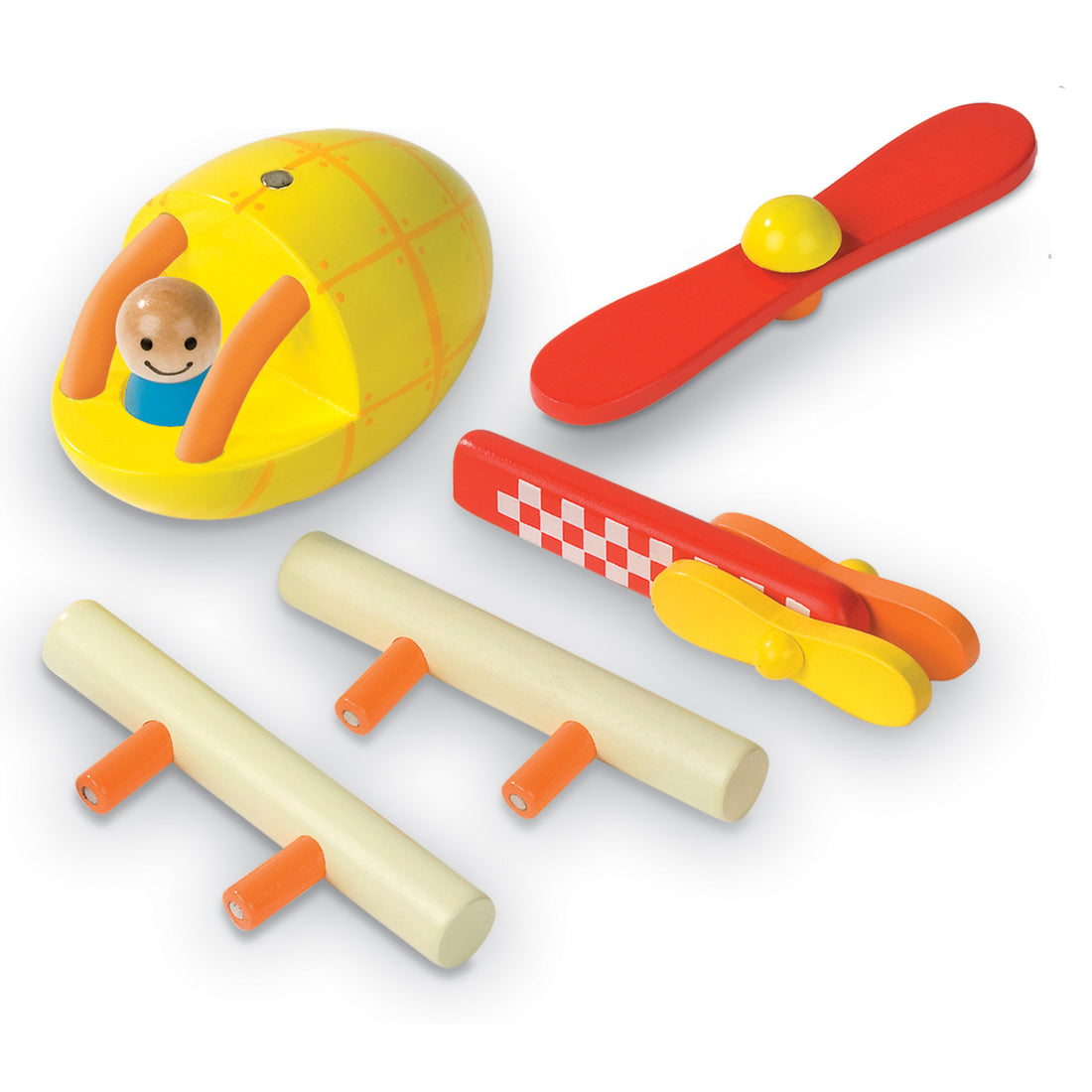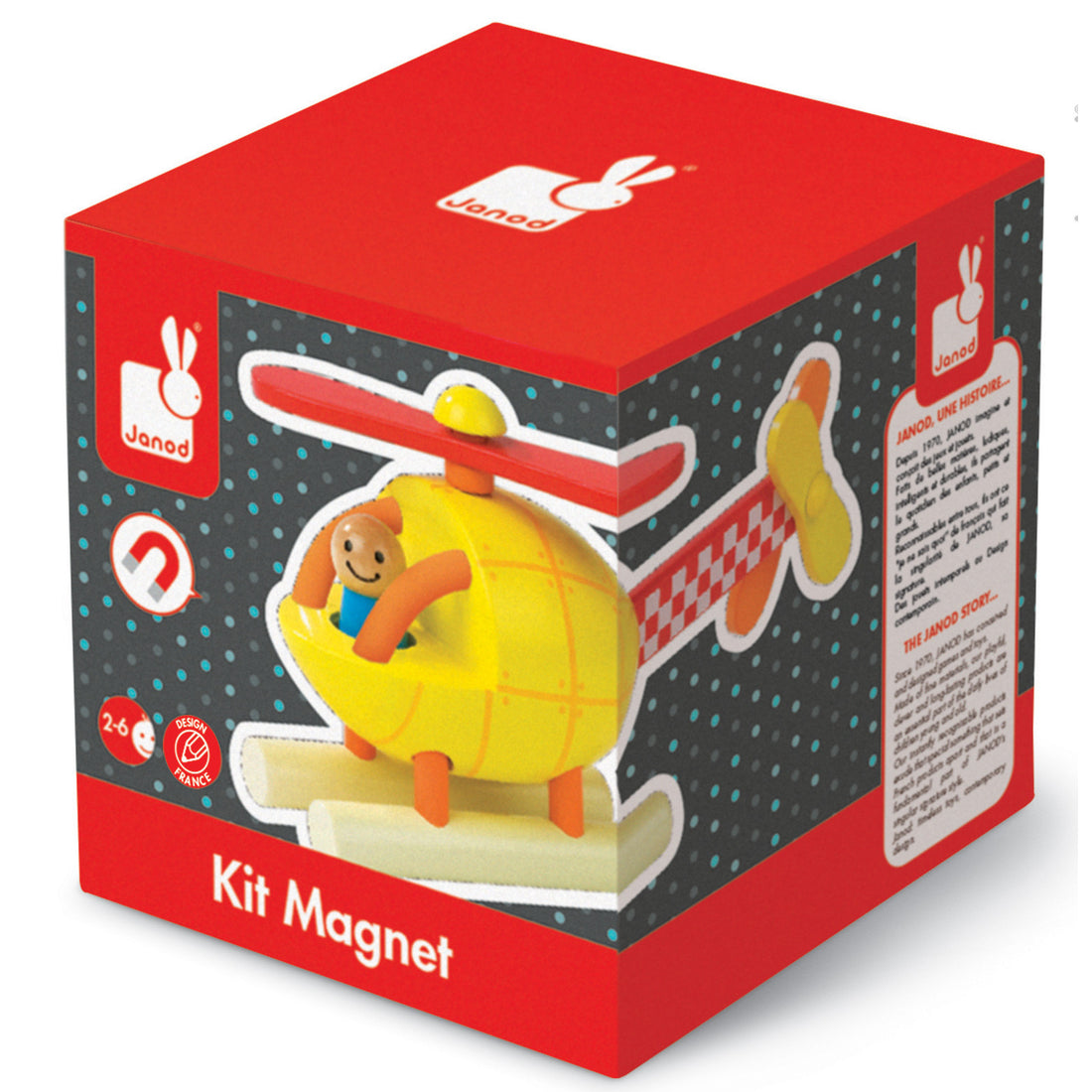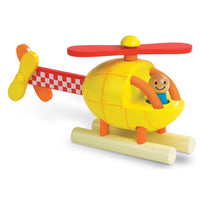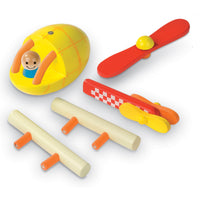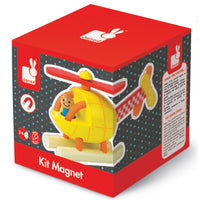 Janod
Janod Helicopter Magnet Kit
This adorable Helicopter is many toys in one!
A cleverly designed educational toy that is also a puzzle. This helicopter is made from wood and comes apart into 6 pieces. Each of the pieces have magnet connectors which encourage you to fit it back together. With a movable propeller and removable pilot, it is just waiting for its hovering adventure!
Janod is from the Jura Mountains in France, the birthplace of the French toy industry. Janod epitomises the very best of French design in its wooden toys. With its unique design and bright colours it will be a family favourite in no time at all.
Janod fosters education through play.
Specification
Suitable for children 3 years plus
Approximately 20cm long
Painted wood with powerful magnets
6 pieces presented in a lovely box