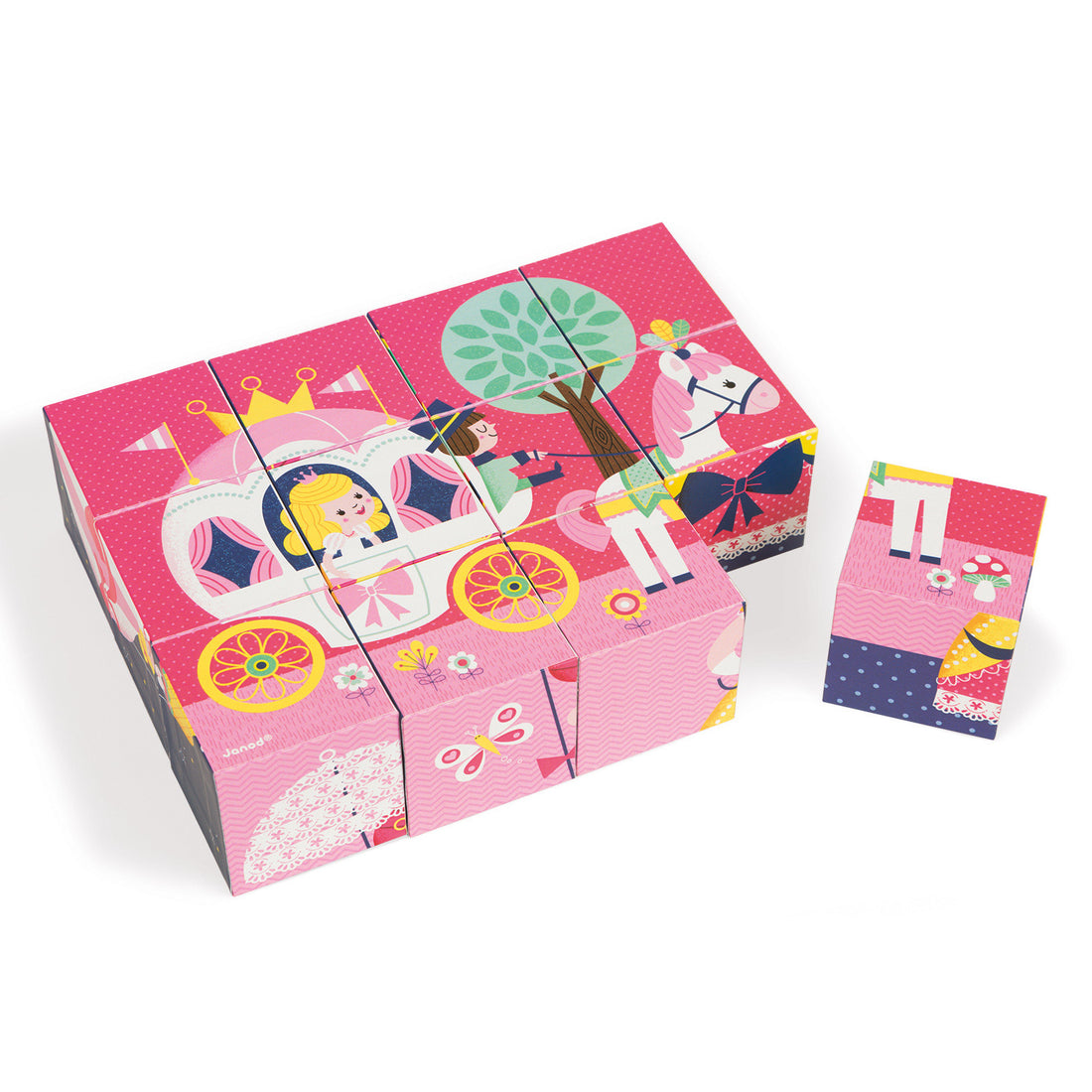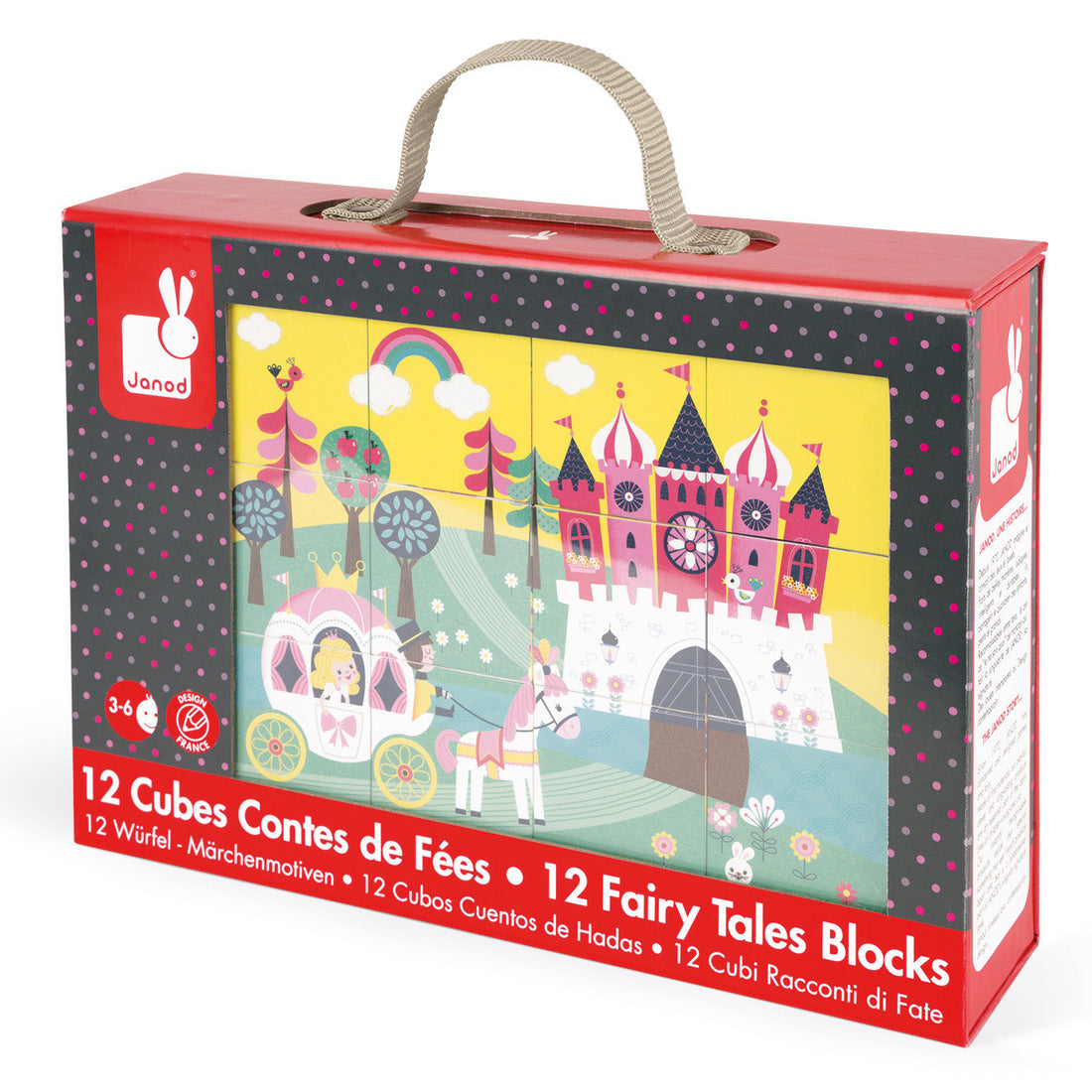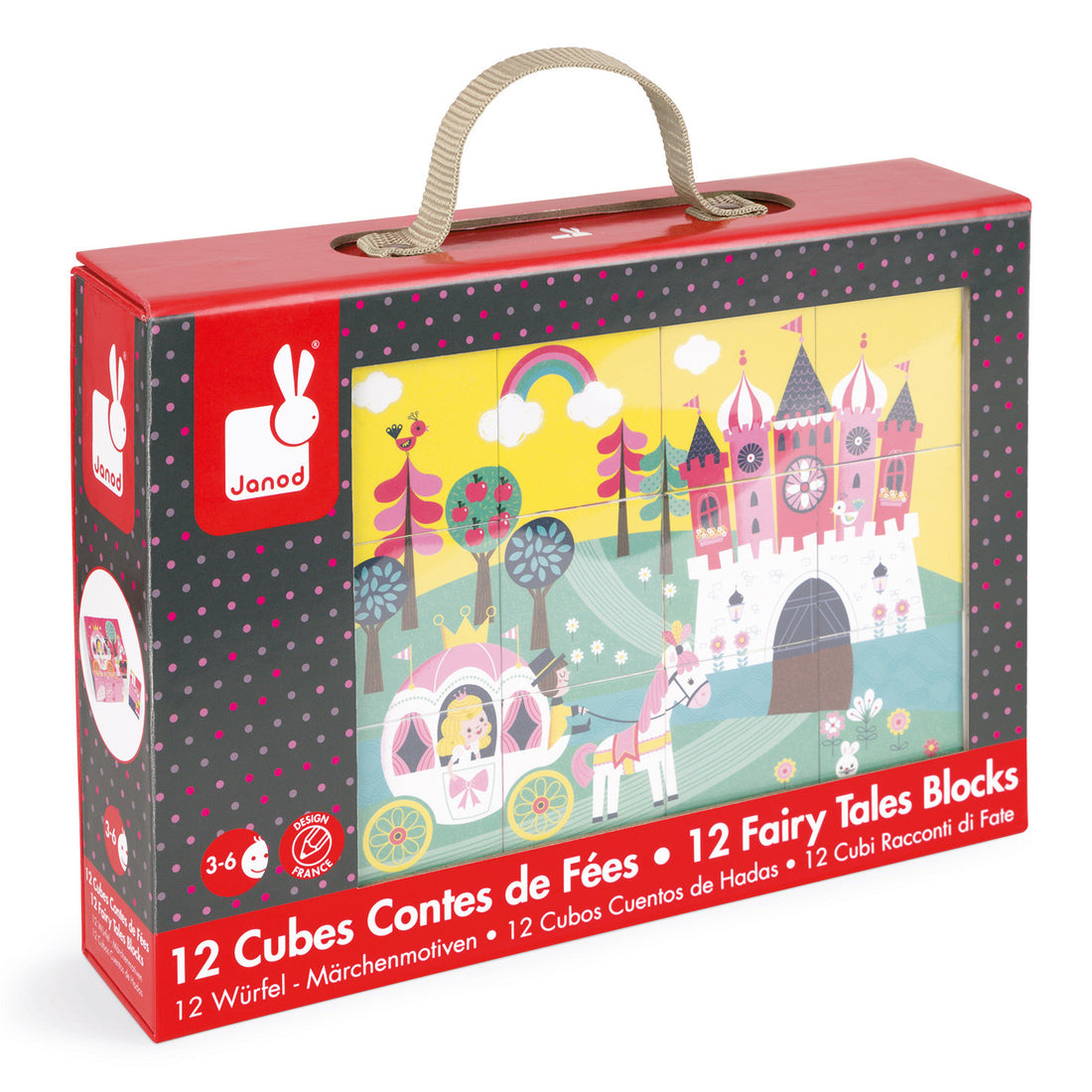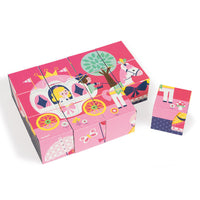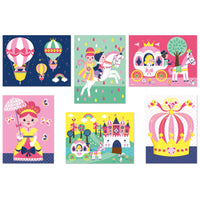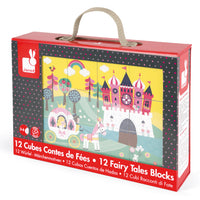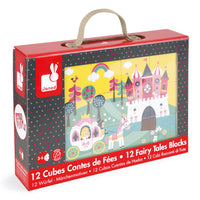 Janod
Janod Kubkid Fairy Tales Blocks
Janod kubkid fairy tales puzzle blocks are 12 cardboard blocks, when stacked properly create an image of a fantastic fairy tale adventure. Stack to create a princess, royal balloon ride, a carriage ride, a crown, a trip to a castle and a horse ride with a prince! Each side of the block is part of the adventure. Each block is 2in. on all sides, made of a sturdy thick cardboard, and can be used as traditional building blocks or as a puzzle.
Specification
2.4 x 7.9 x 10.8 inches
Recommended for children 3 years of age and older.