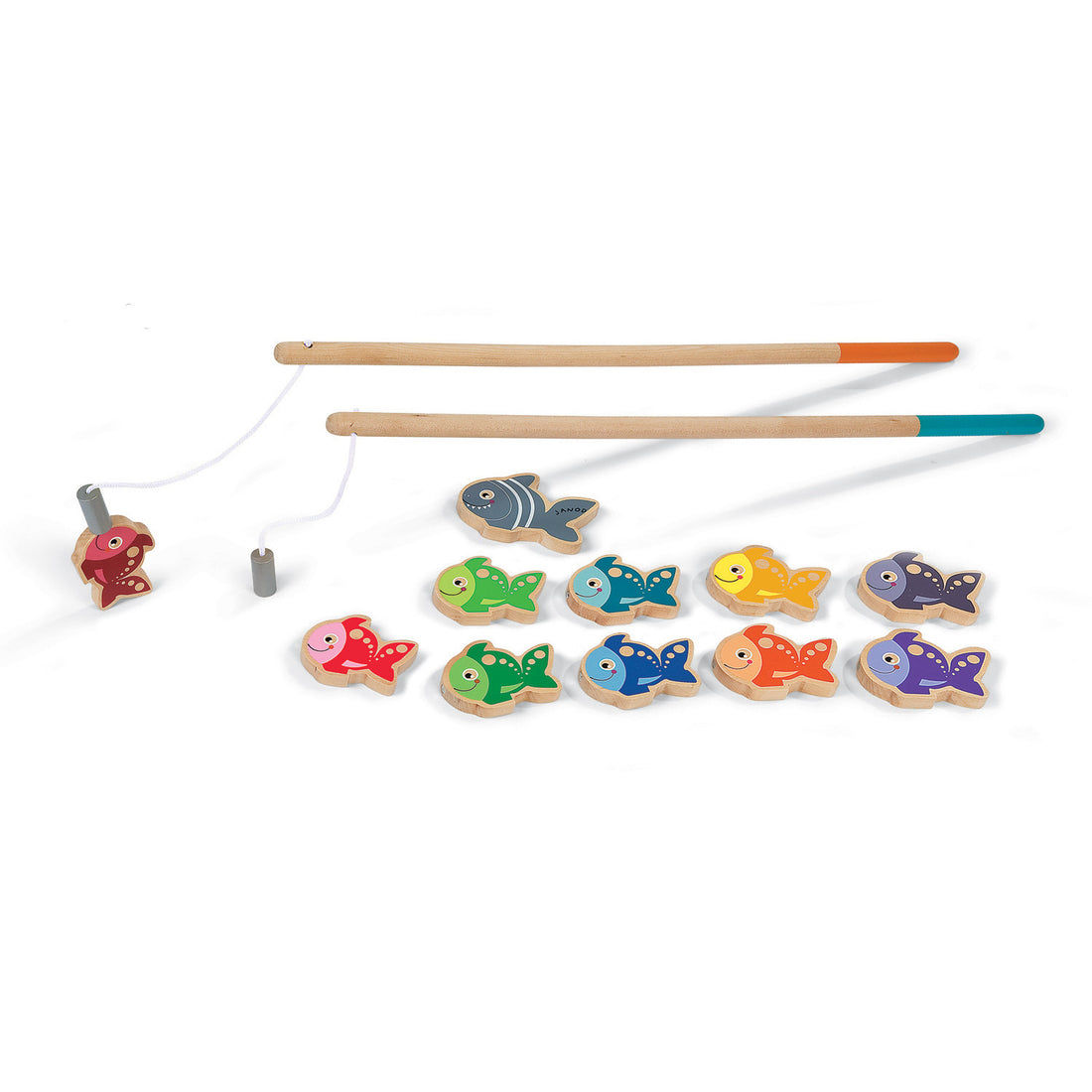 Janod
Janod Let's Go Fishing
Janod Let's Go Fishing is a simple, but hugely enjoyable traditional fishing game for the little ones! You catch the colorful wooden fishes with the swinging magnets.....Try to get the most fish but be careful not to bump into each other and drop them on the way out! The back of each fish has a number printed on it so you can add up your fishing points as you go. Encourages counting, fine motor, and hand-eye coordination. Stylishly presented with wooden pieces and non-toxic paint. Includes 2 fishing rods with magnetic lures, 10 numbered fish and a shark.
Specification
5.5 x 0.8 x 21.3 inches
Recommended for children 3 years of age and older.