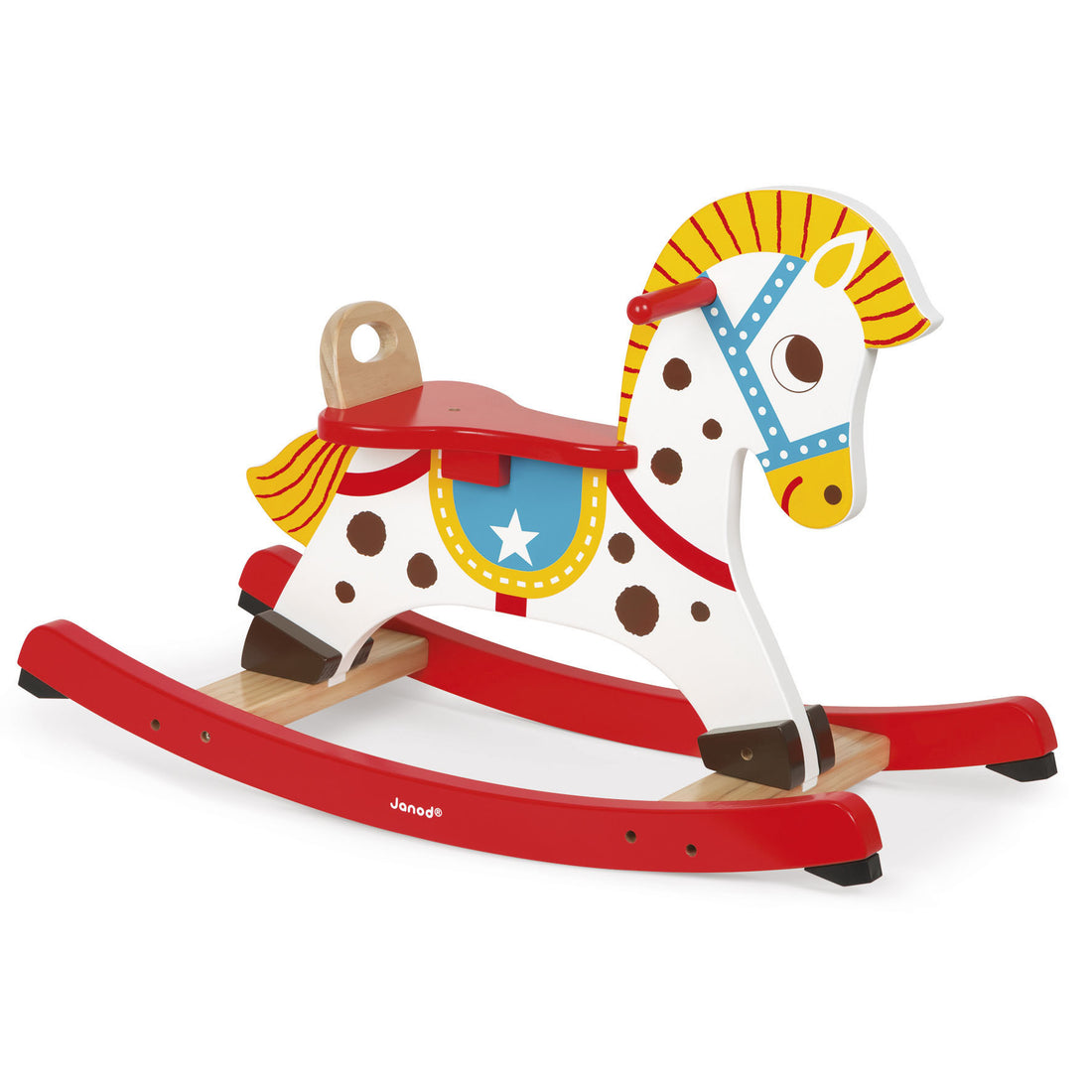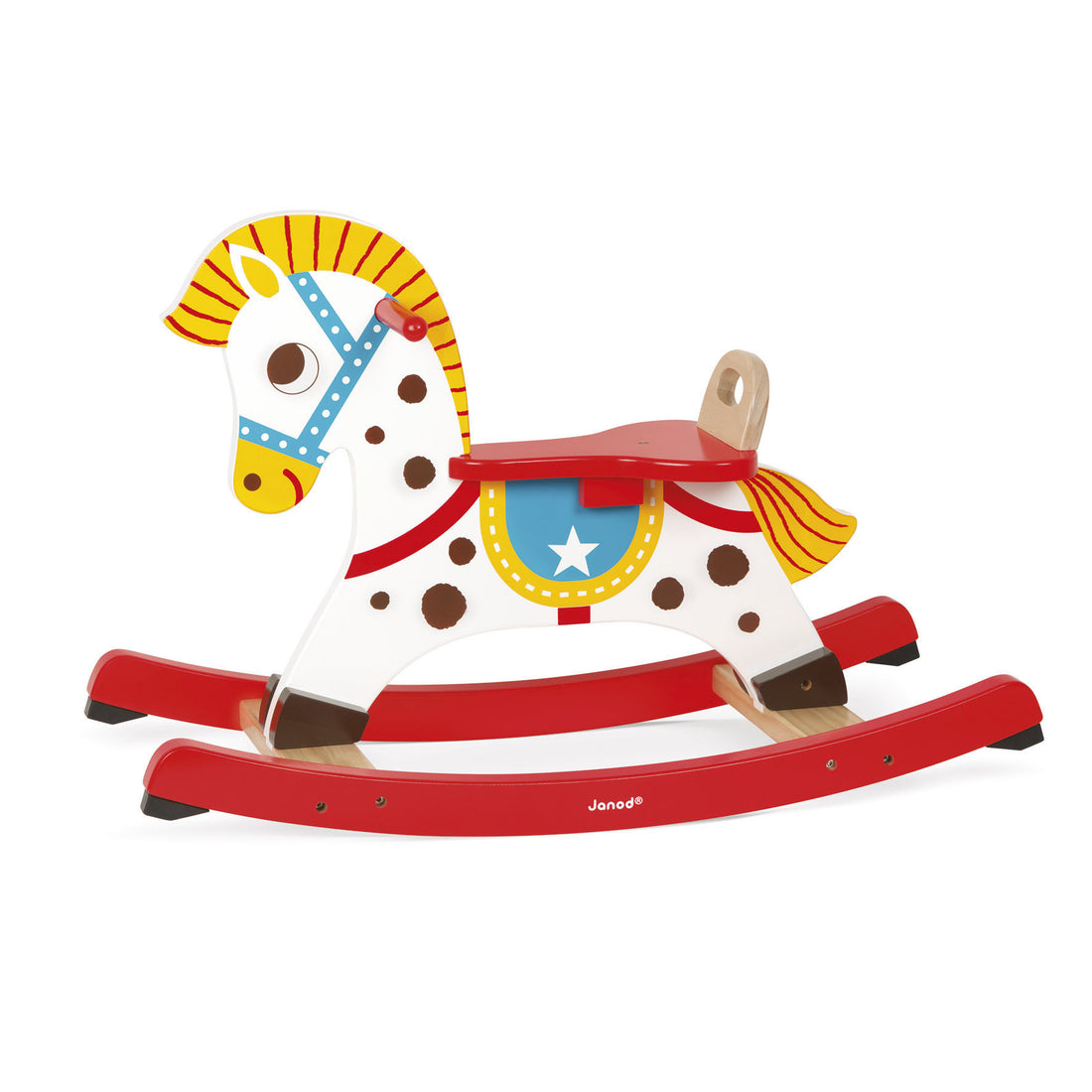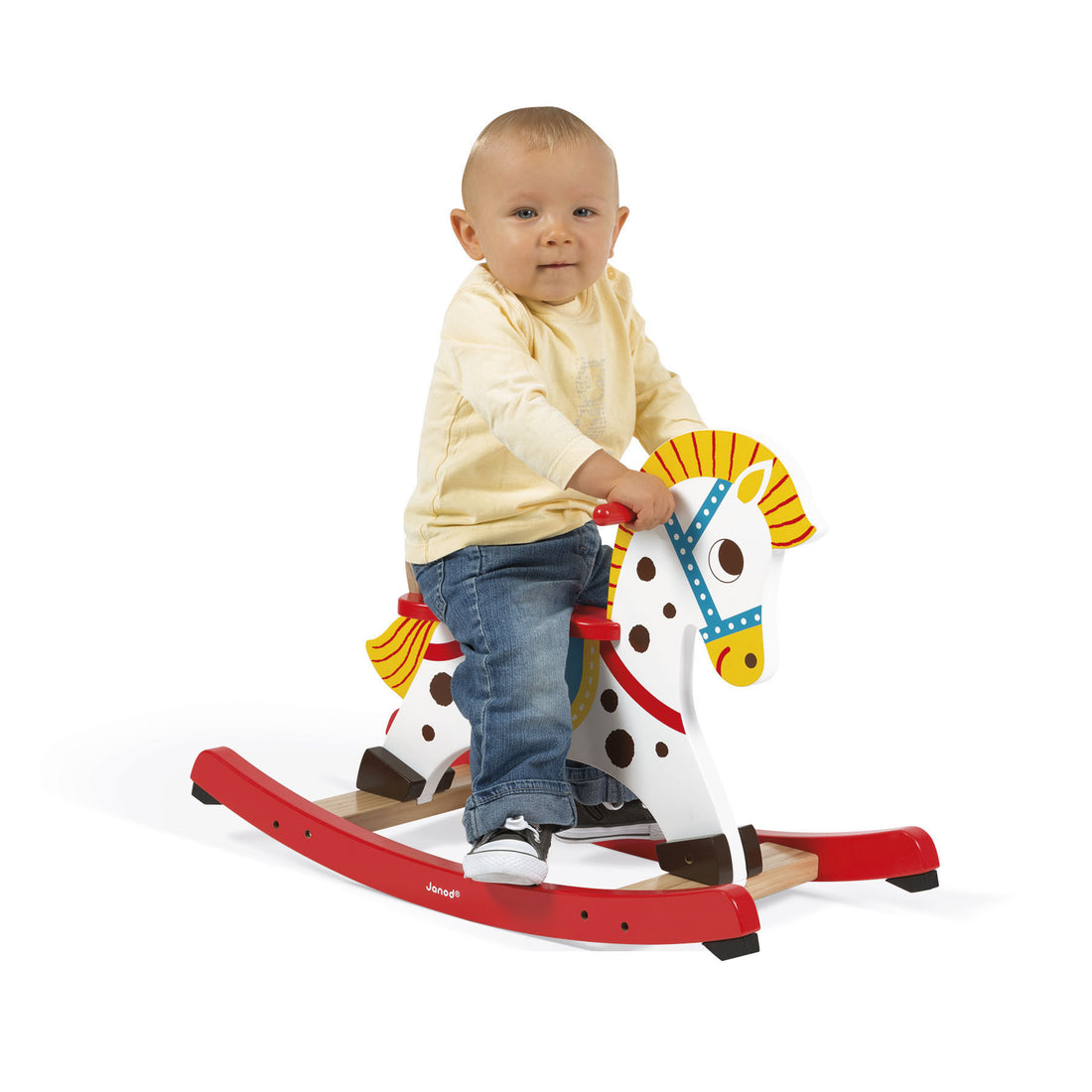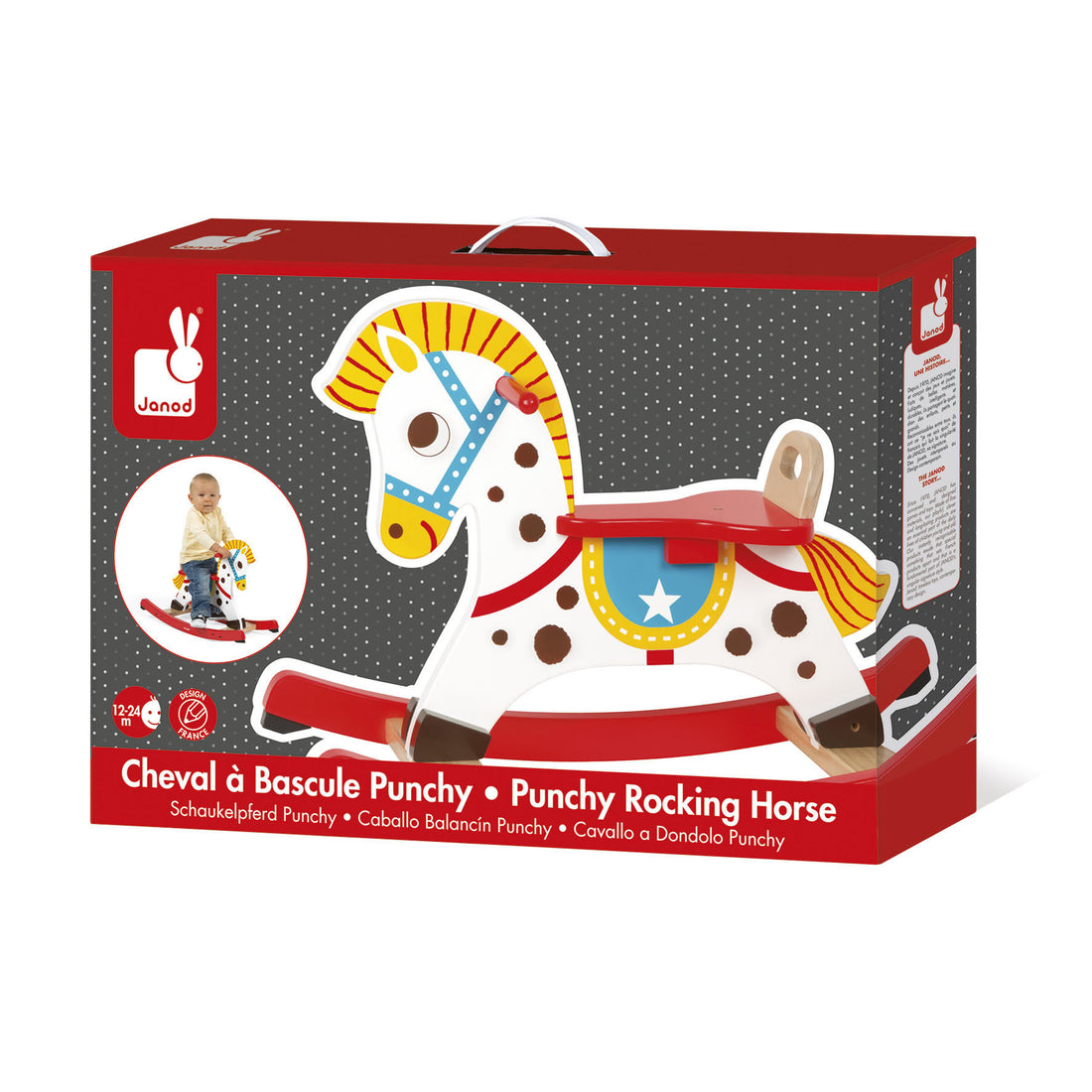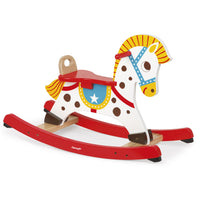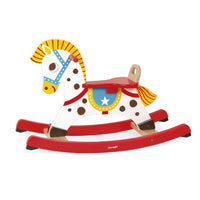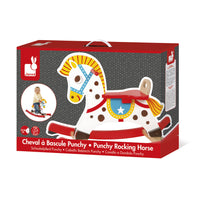 Janod
Janod Punchy Rocking Horse
Janod punchy rocking horse is made of sturdy wood and brightens up any room he's in with his bright colors and classic design. The rocker features rubber bumpers on each end to protect your floor surface and provide stability for even the wildest of rides. Your little cowboy or cowgirl will love having a horse to call their own. All Janod toys are designed in France and manufactured to strict quality and safety standards, meeting both European and us requirements.
Measures 17.1 in., tall 11 in., wide 25 in. long.
Recommended for children 1 to 2 years of age.