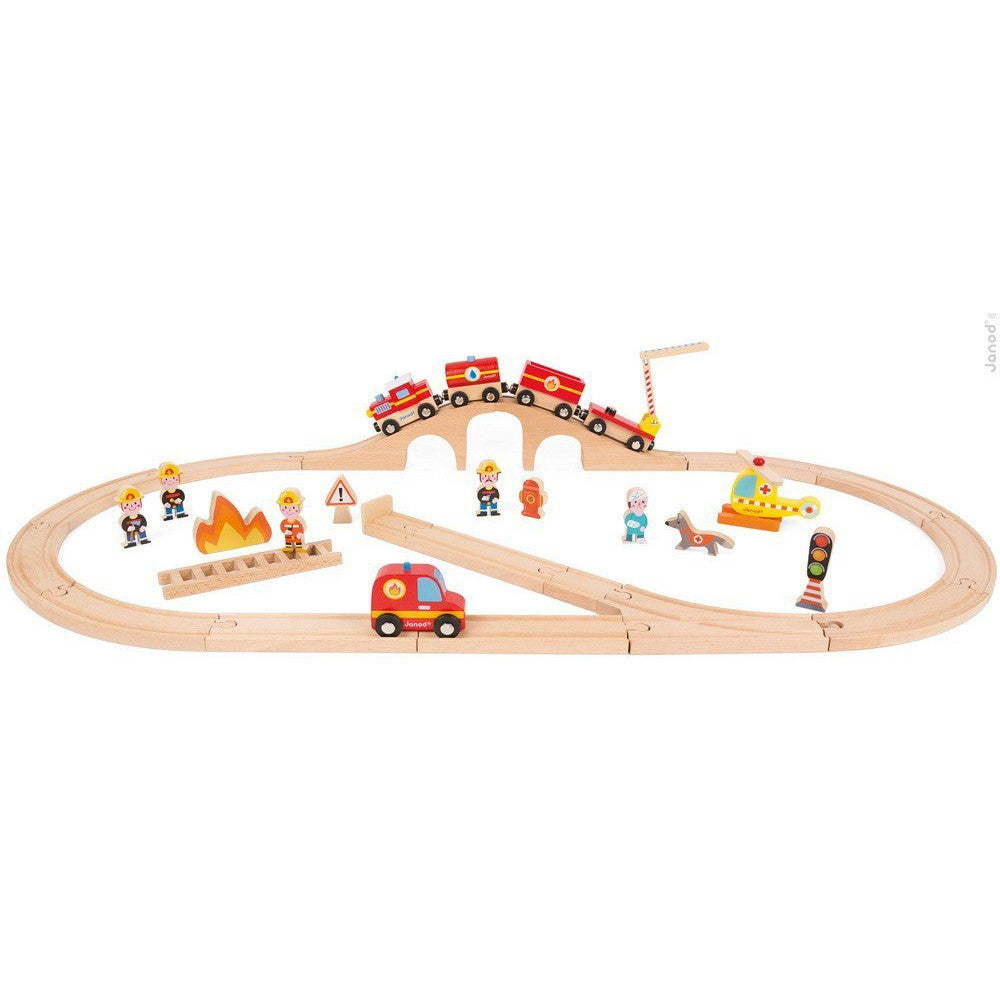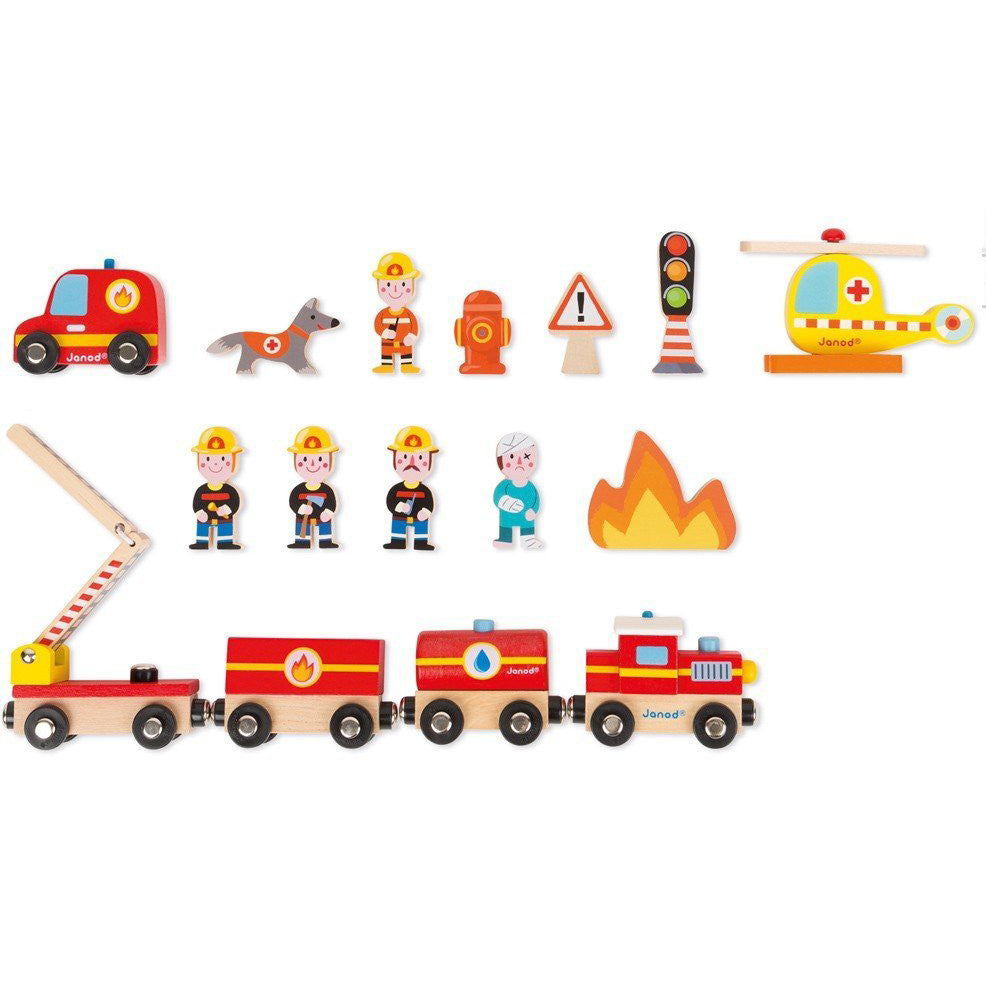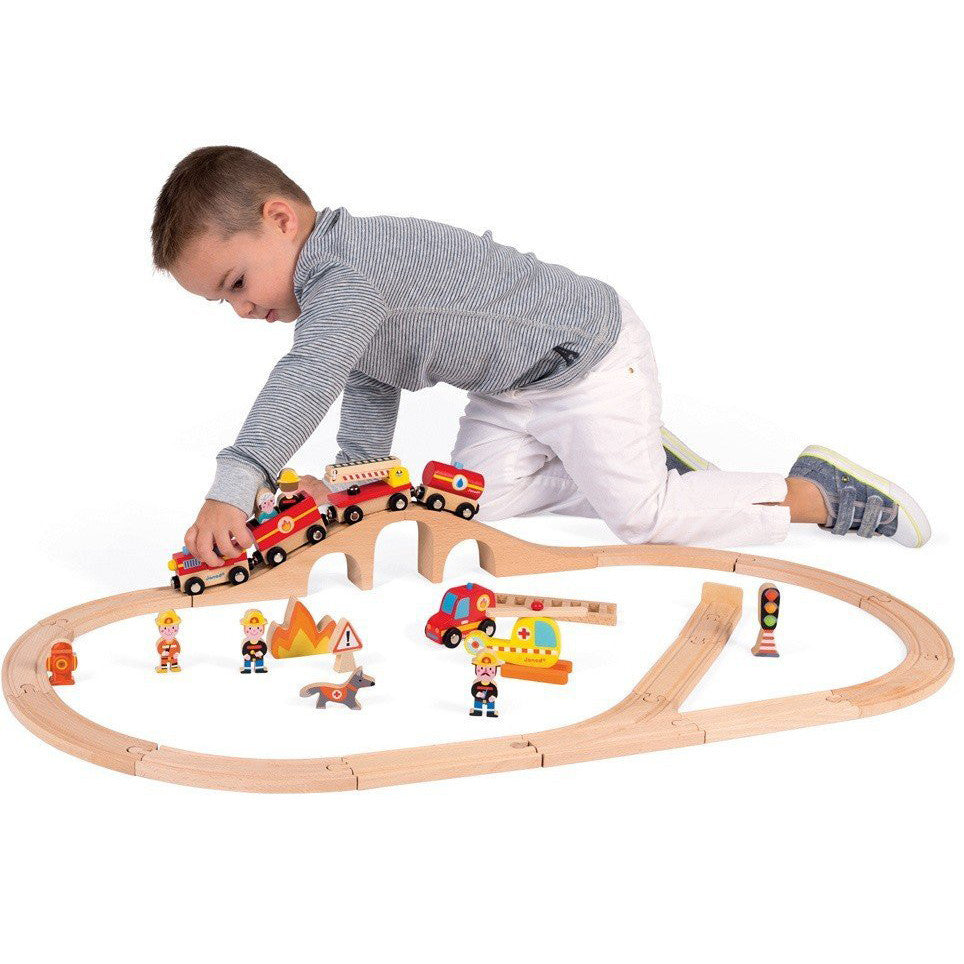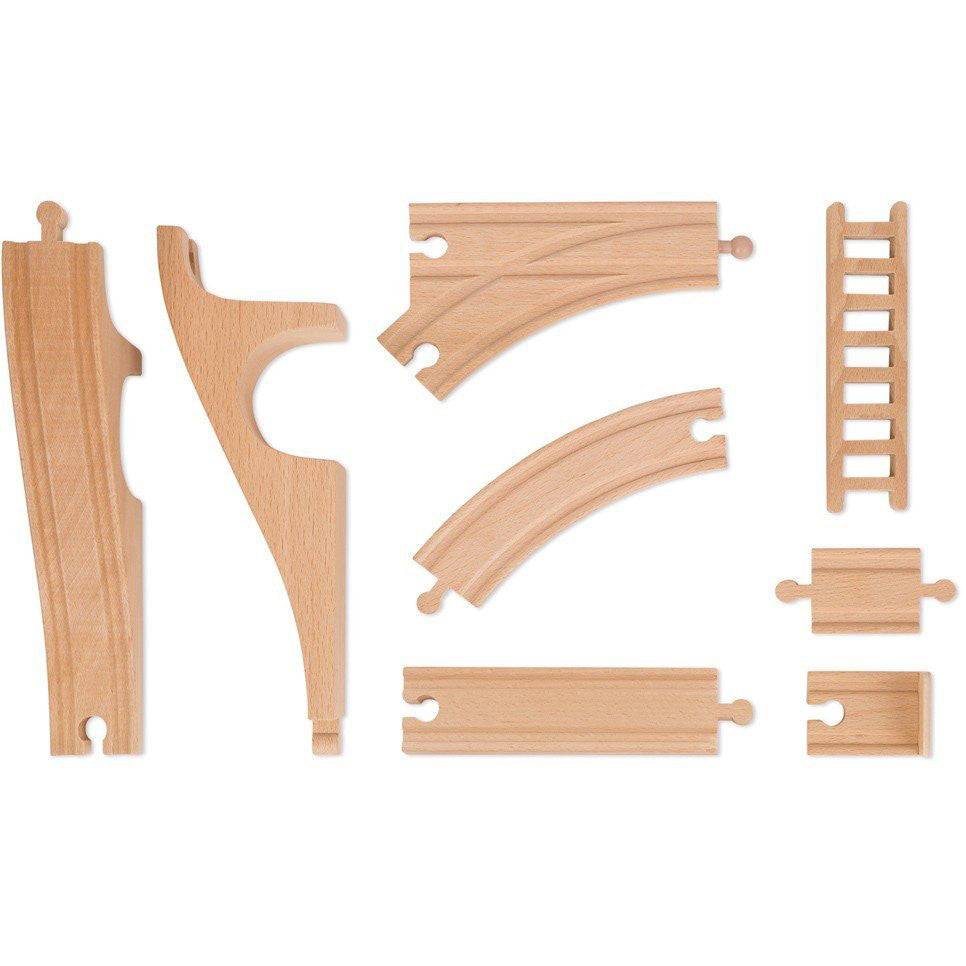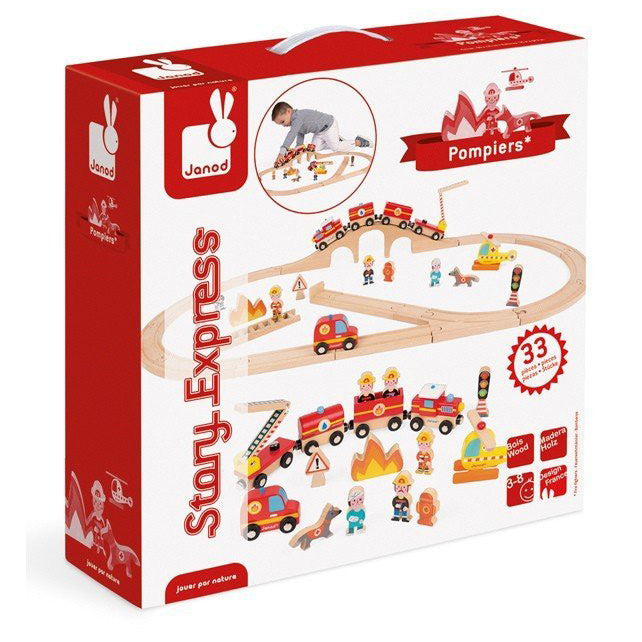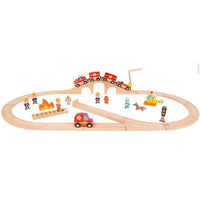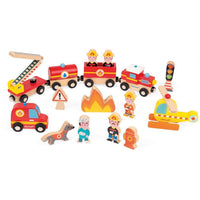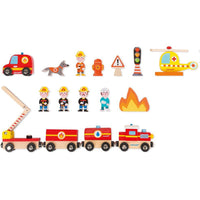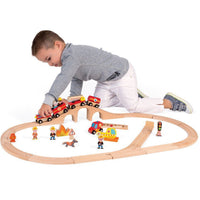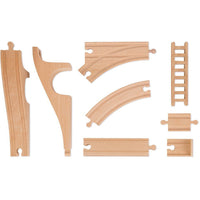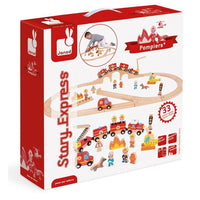 Janod
Janod Story Express Firefighters
Janod Story Express Firefighters brings home the adventure of being on a rescue team and combines it with the fun of working on a railroad. Your Junior fire marshal will have everything he needs to save the day; 4 firemen, a fire dog, fire hydrant, stoplight, safety cone, fire truck, rescue copter and more. The firehouse train runs perfectly around the track, bringing all the emergency services firefighters need to the scene. Wonderfully detailed and exceptionally made this all-wood set will quickly become your little one's favorite. Includes 13 accessories, 4-piece train and 16-piece railway.
Specification
15.8 x 4.7 x 15.8 inches
33 piece fire and rescue railroad set
Helps inspire creative, imaginative play in your little one
All wooden pieces and trains are connected with magnets
Recommended for children 3 to 8 years of age.