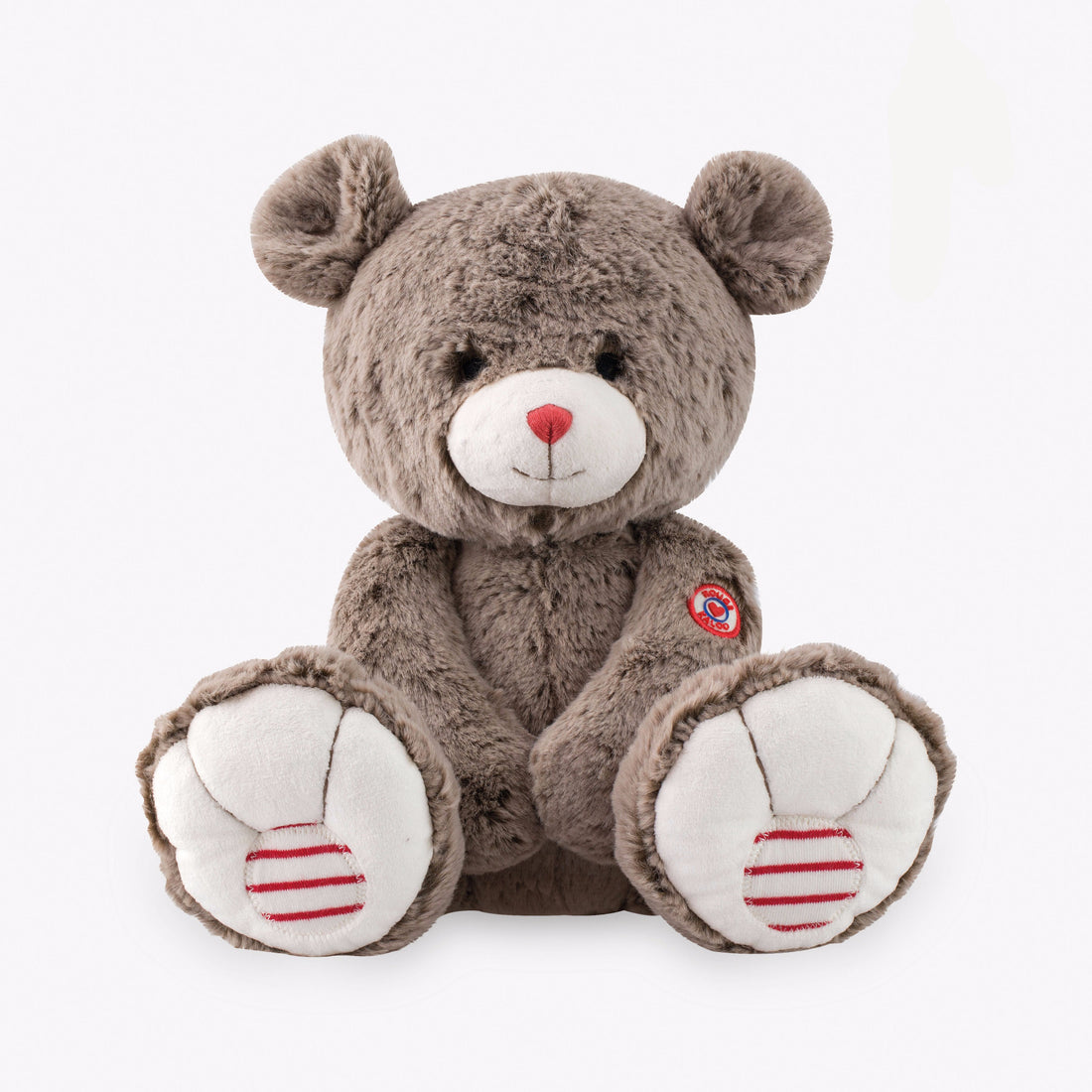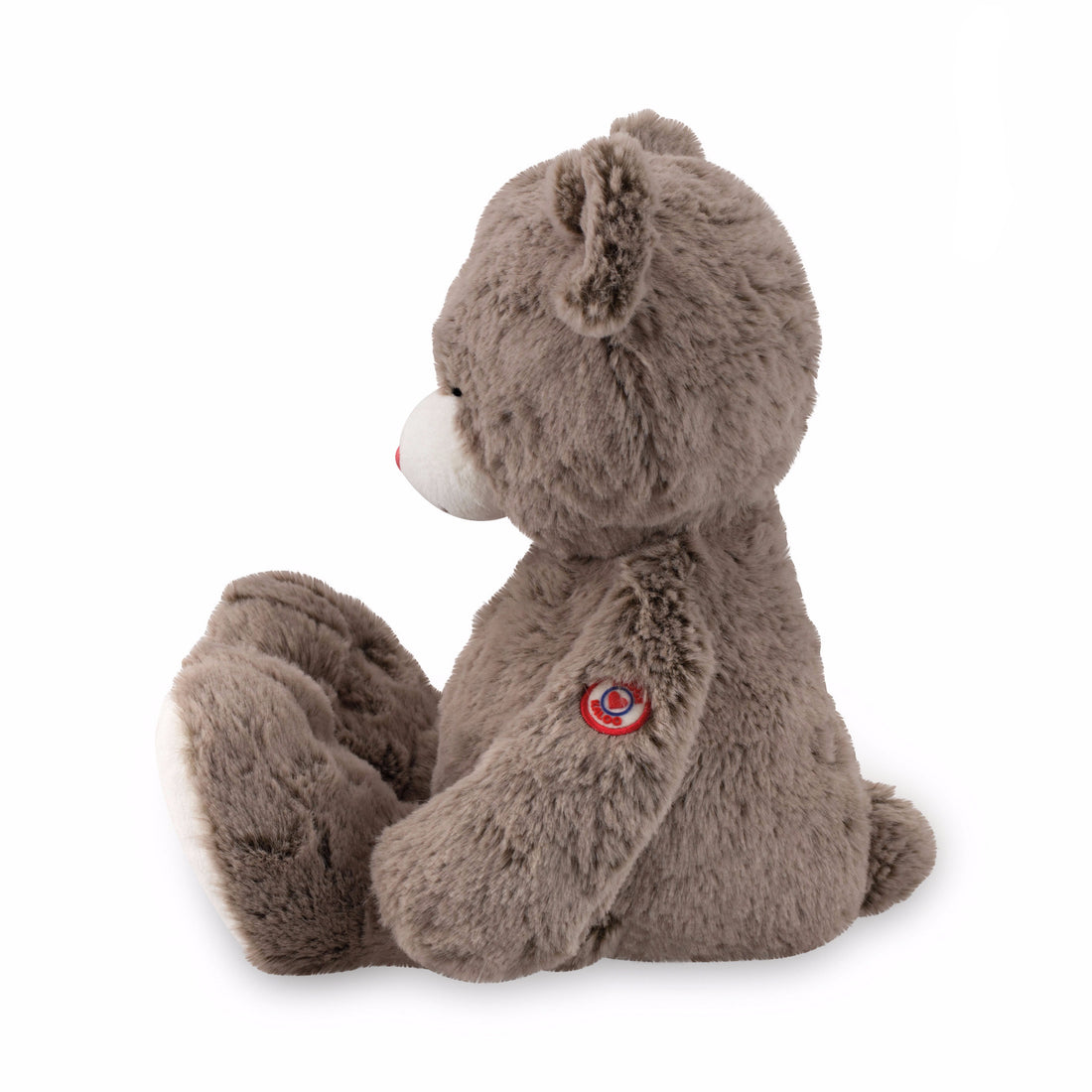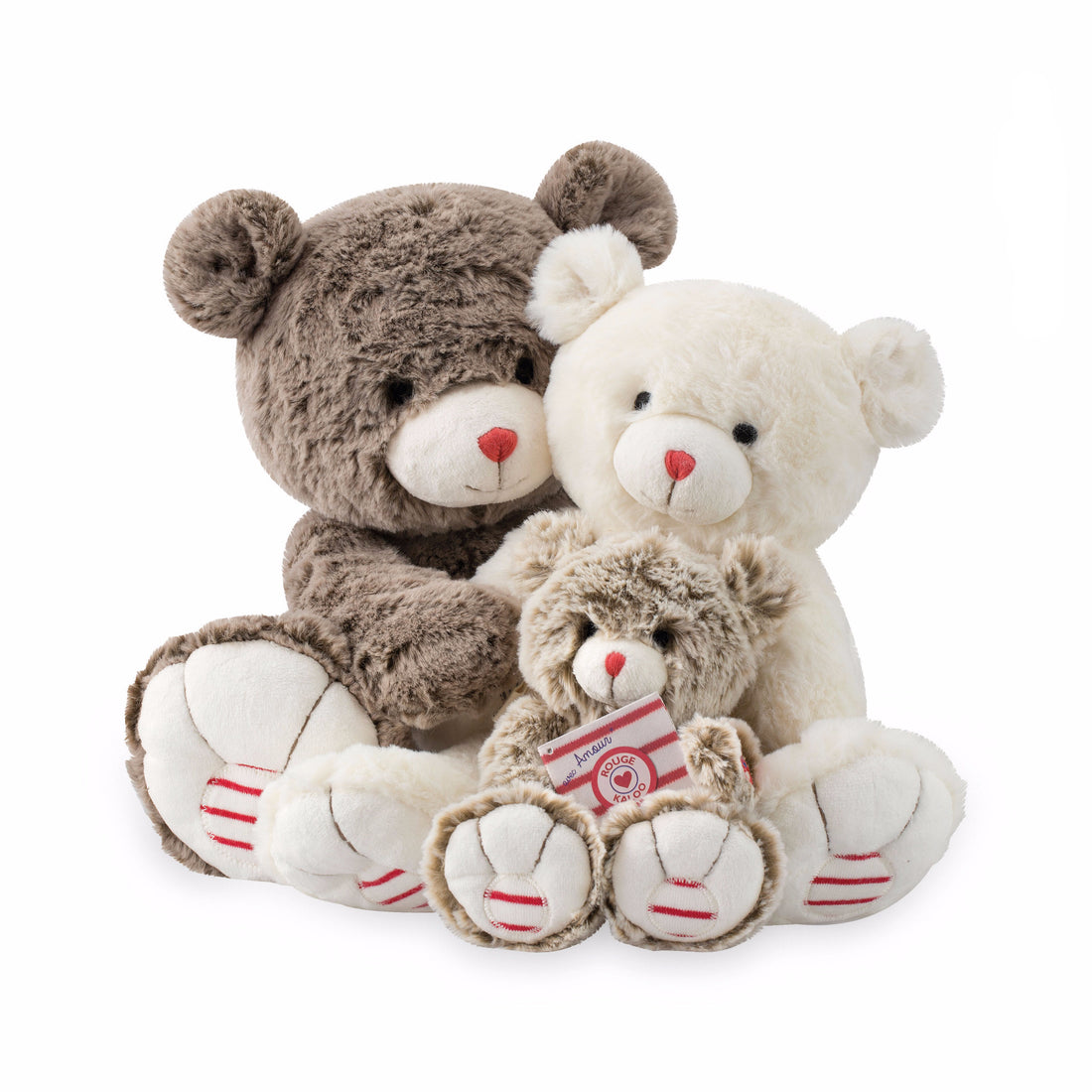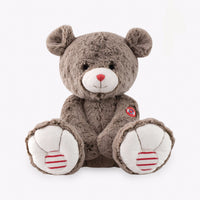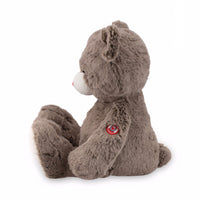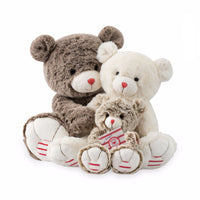 Kaloo
Kaloo Rouge Kaloo Large Bear Cocoa Brown
A family of animals, so soft, so chic & very cuddly.
Their long arms and large ears are easy to grab and good for cuddly hugs.
Their tiny red nose as well as their feet with marine appliqué are the catching points of each product.
It is easy to recognise them with their patch on the arm.
Alined with the Kaloo French touch, blue-white-red color codes and marine stripes are all around the range.
The lovely finishes of embroidered patches and labels, the beautiful quality of the furs will definitely catch your heart. ROUGE KALOO is the new Kaloo classic.
Each animal has been designed to stay seated so as to bring the best of them when displayed on shelves in shops.
Height: 38 cm.
Age: from birth