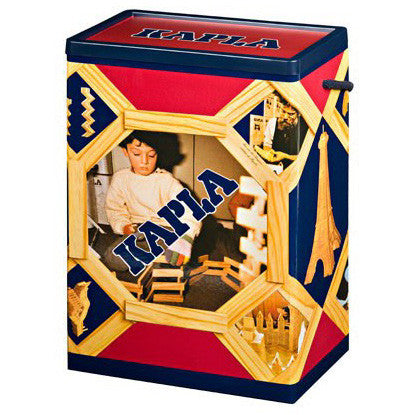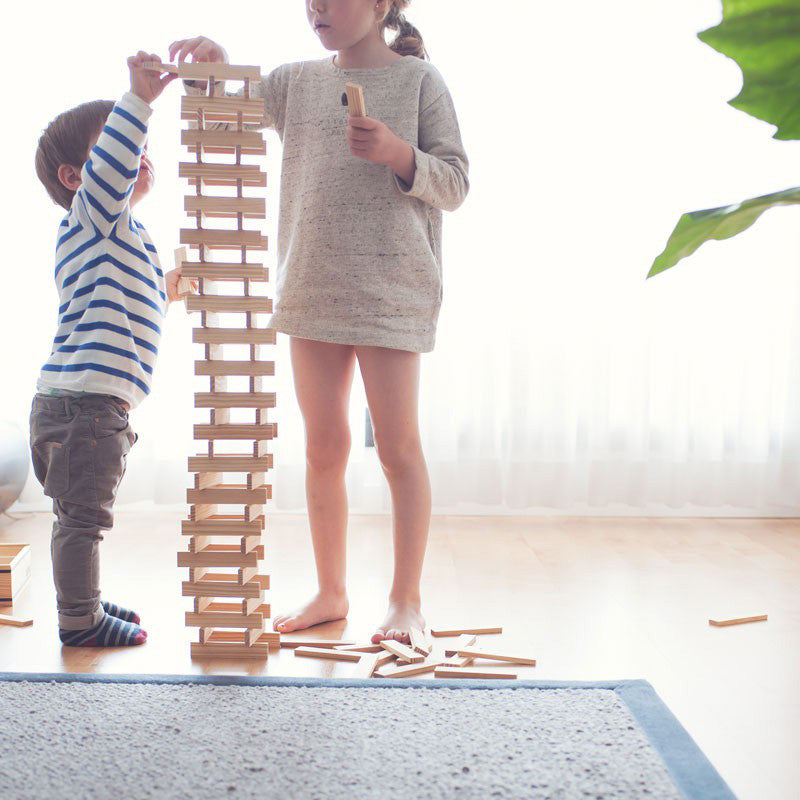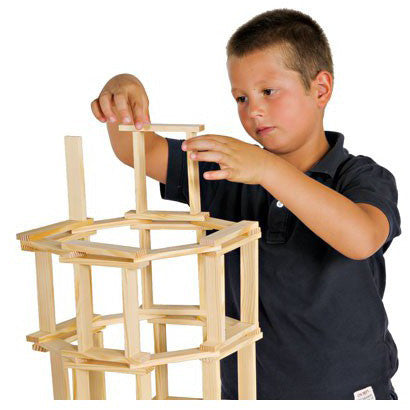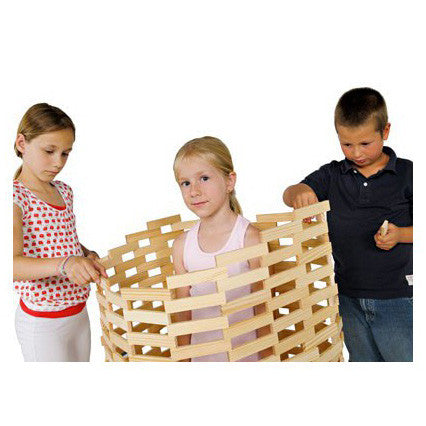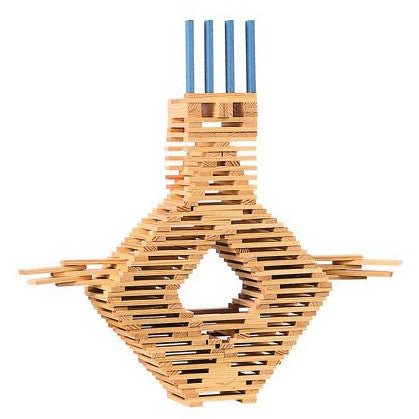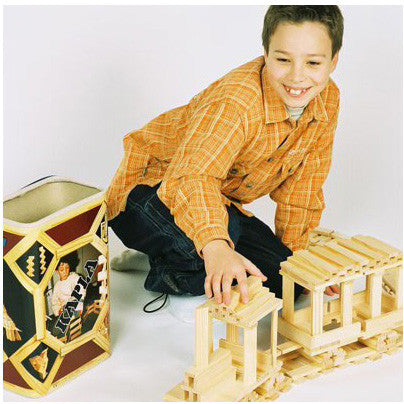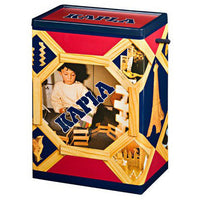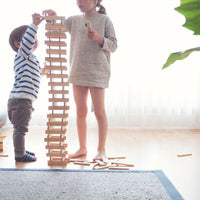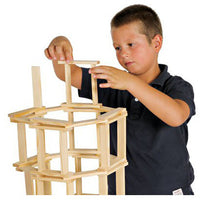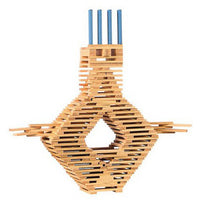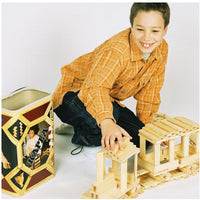 KAPLA
Kapla 200 Wooden Block Box
Drum with 200 building blocks.
Ages: 3+
KAPLA is the magic plank. This building block inspires old and young people. You may build every kind of buildings, animals or extravagant creations ... everything build up through your own hands.
Drum with 200 wooden blocks of pine. Relation of the borders 1 : 3 : 15, very fine worked, perfectly rectangular from exclusive pine wood.
An individual or group-game.