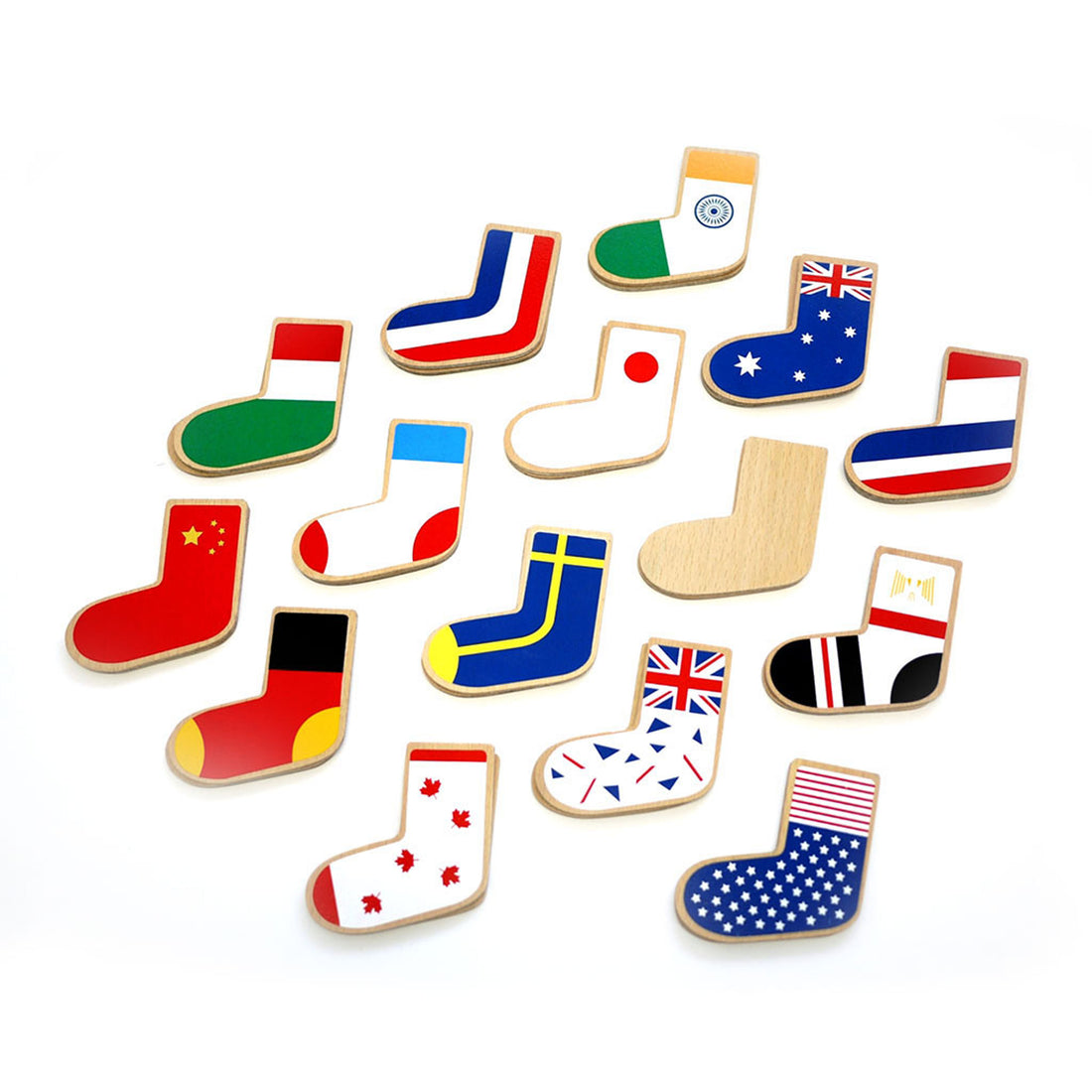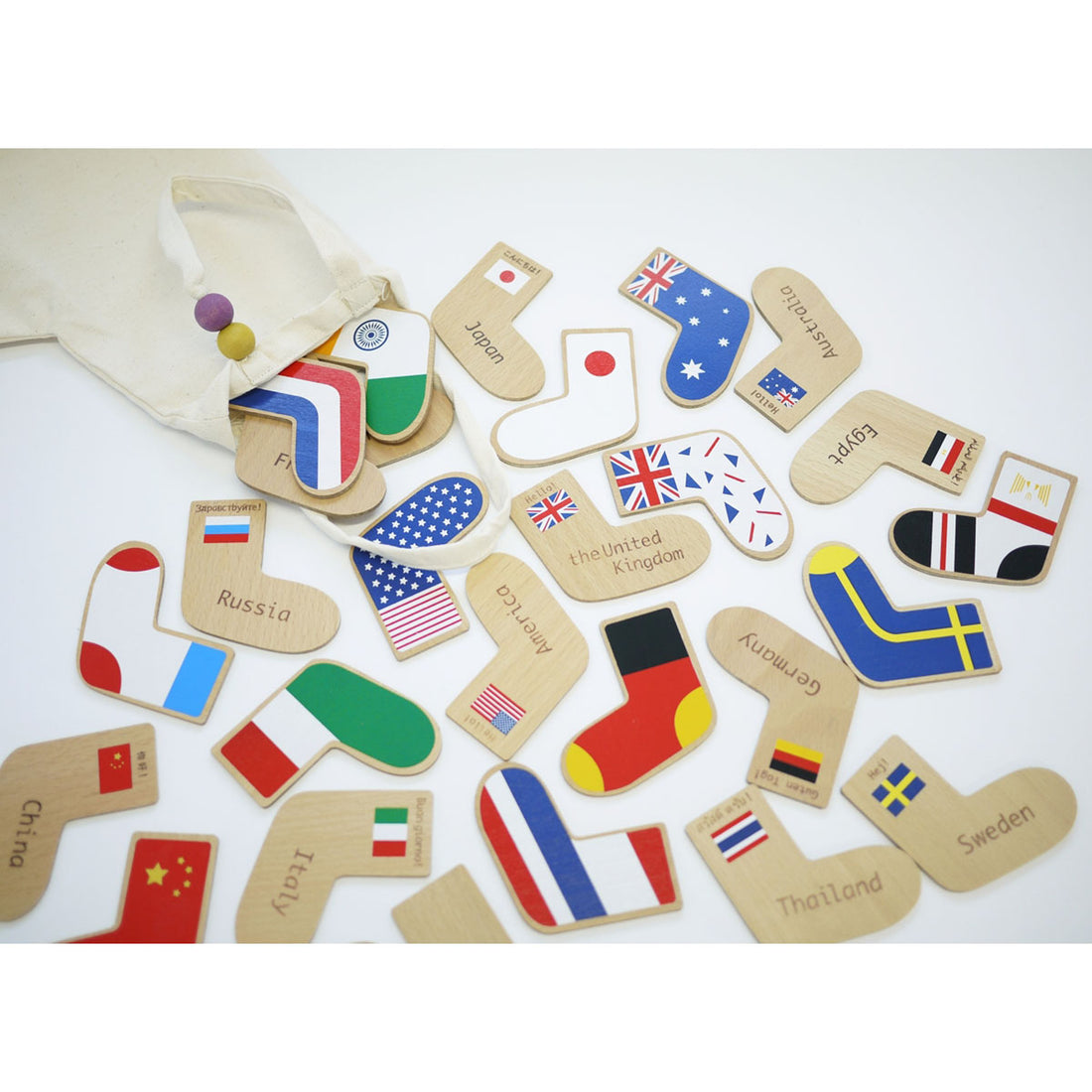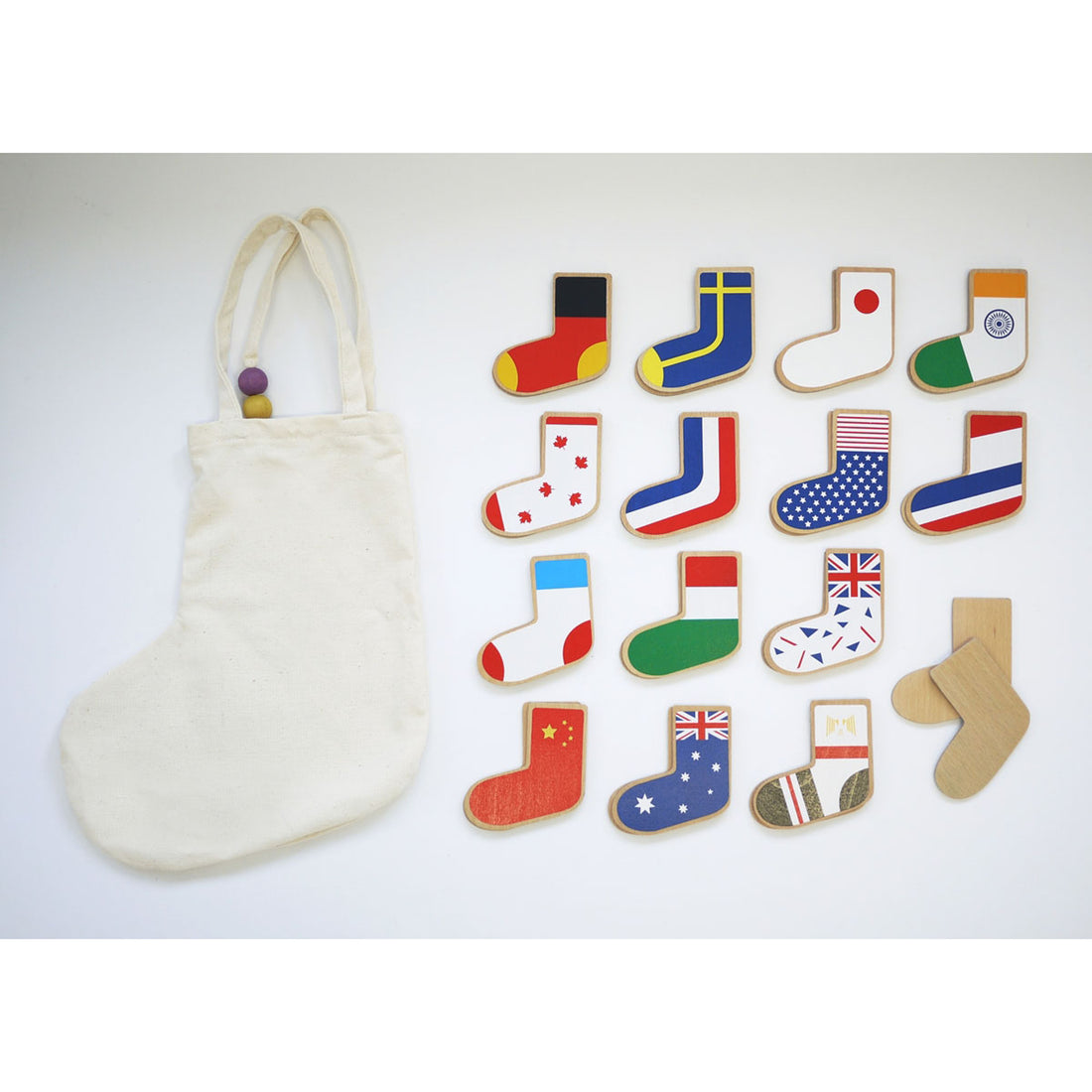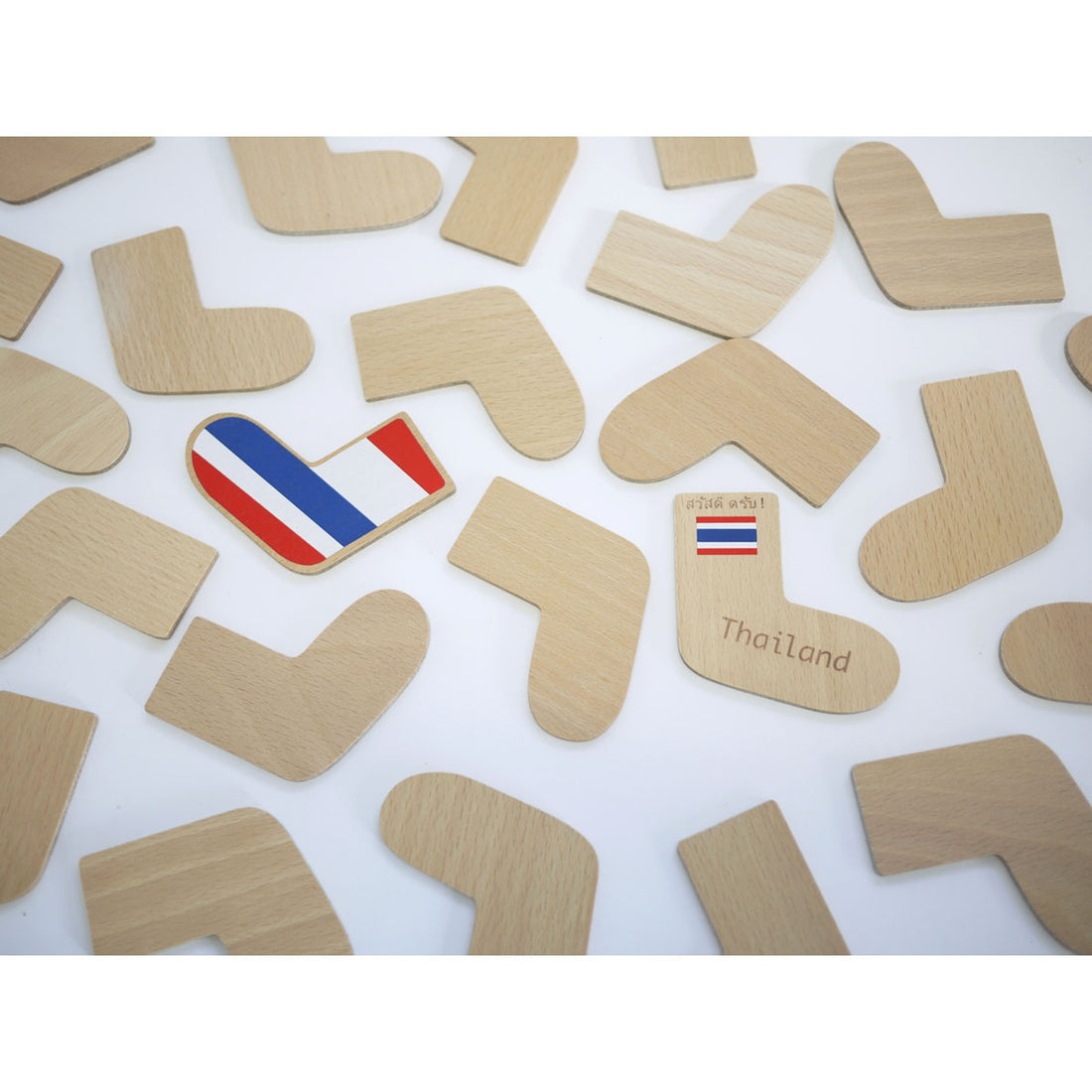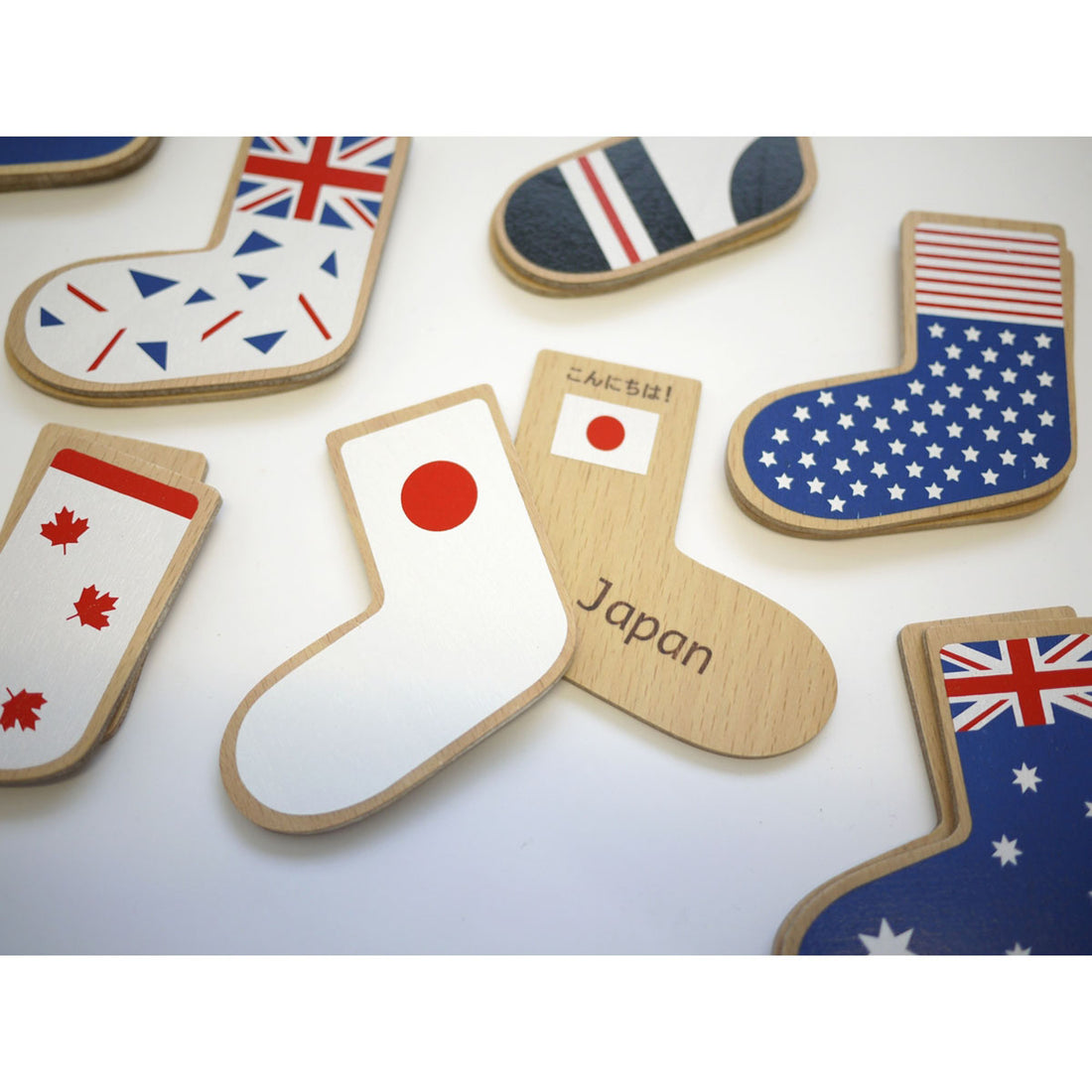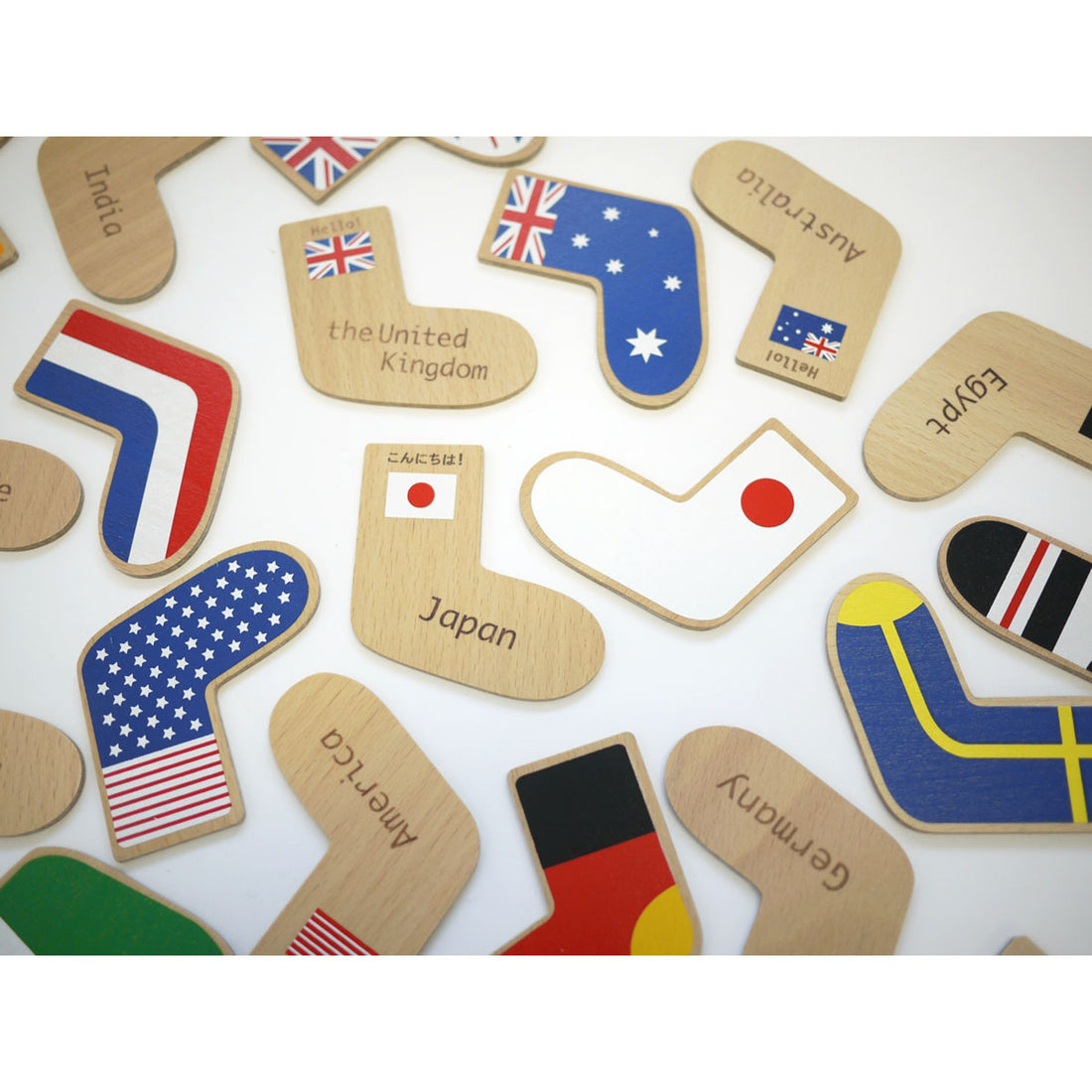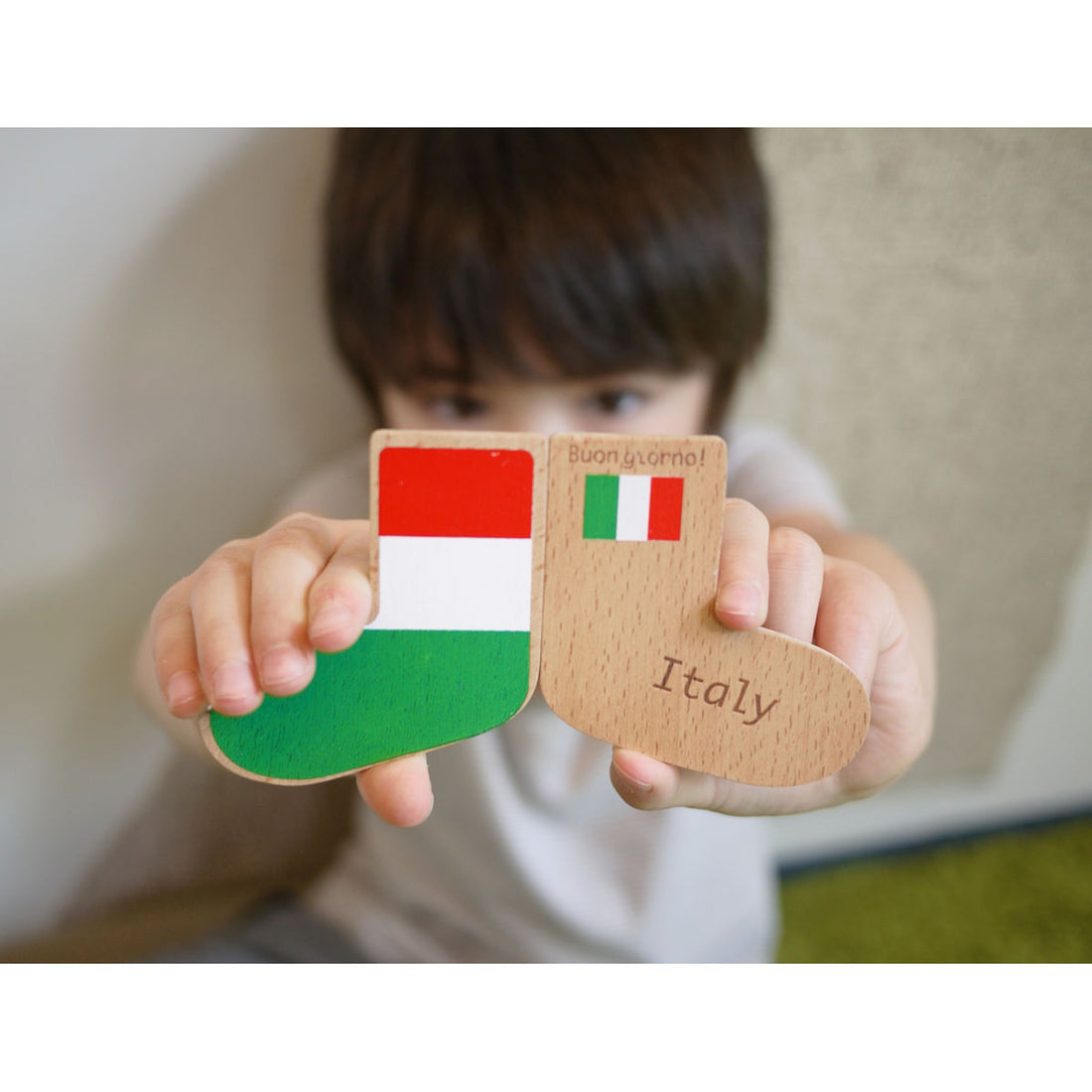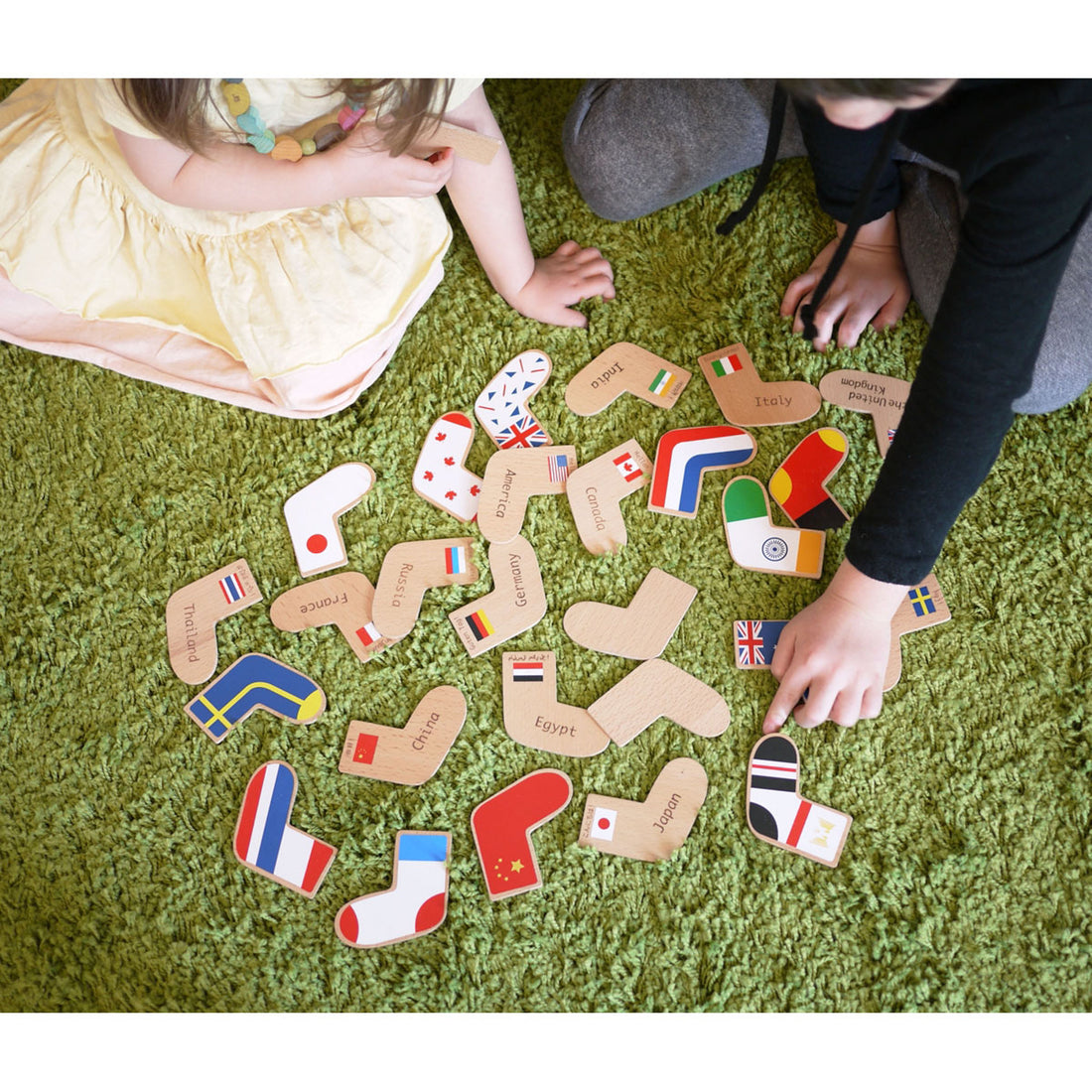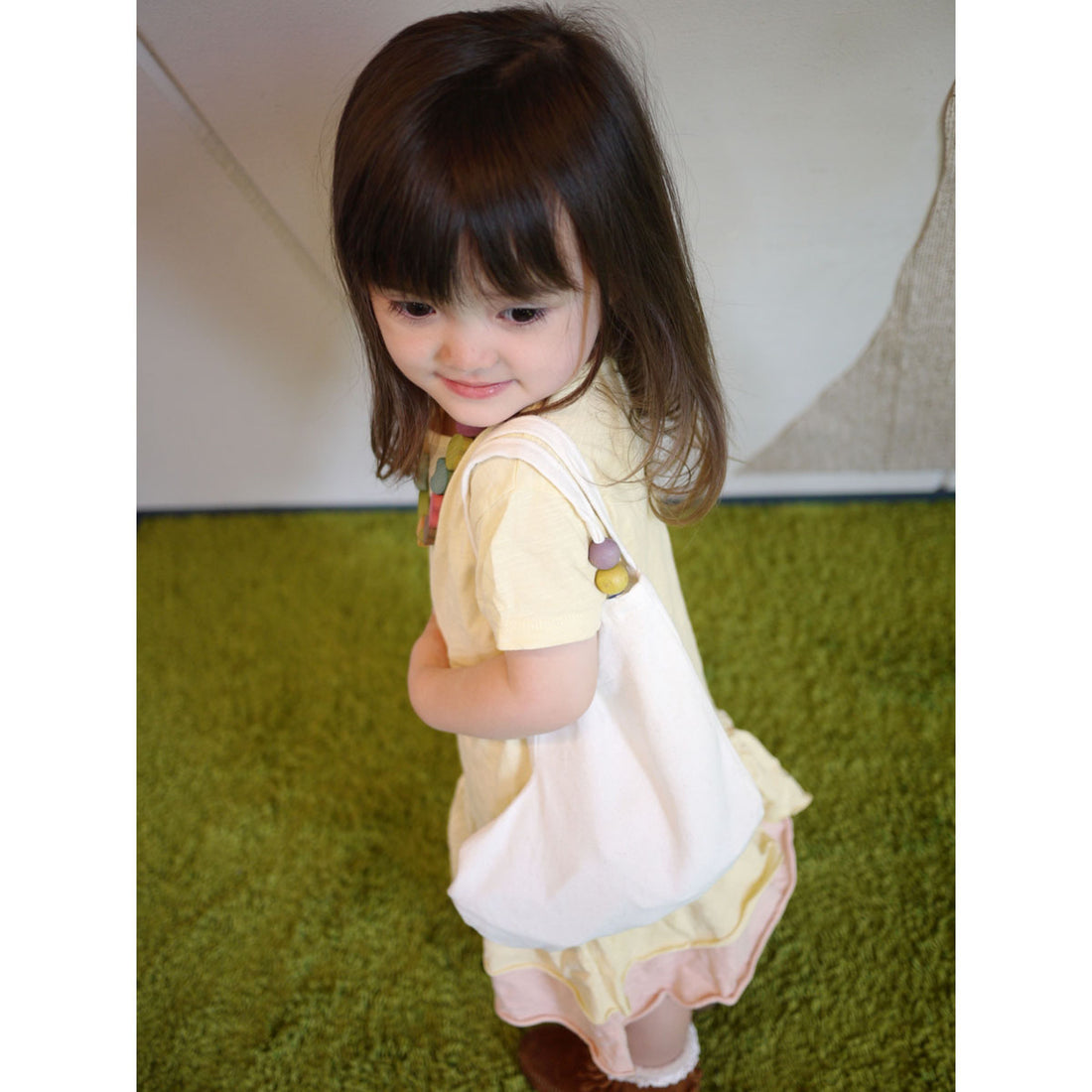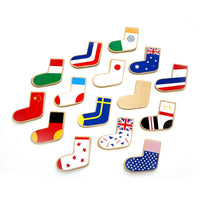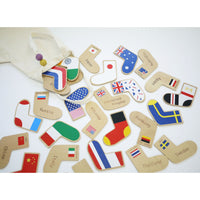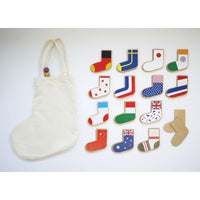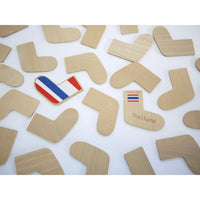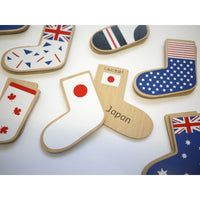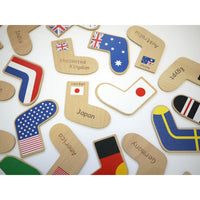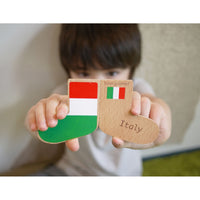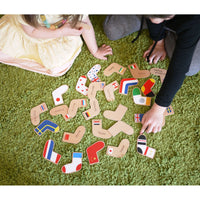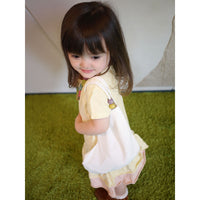 kiko+ & gg*
kiko+ & gg* Step To The World Wooden Memory Game
Step to the world is a wooden memory game. Try to find the matching pairs of socks.
The right socks have national flags, country names and greetings in the original language and script.
The left socks are national flags with a slightly different design.
There are also plain socks ready for your own design or national flag.
Help your child to learn with flags, countries and greetings.
Comes with a lovely eco cotton bag that is also in the shape of sock.
Wooden socks: 73x78x3.5 (mm)
Contents
15 pairs of wooden socks (30 pieces)
A cotton bag
Material
Beech veneer
Size: 140x60x250 mm
Weight: 500g