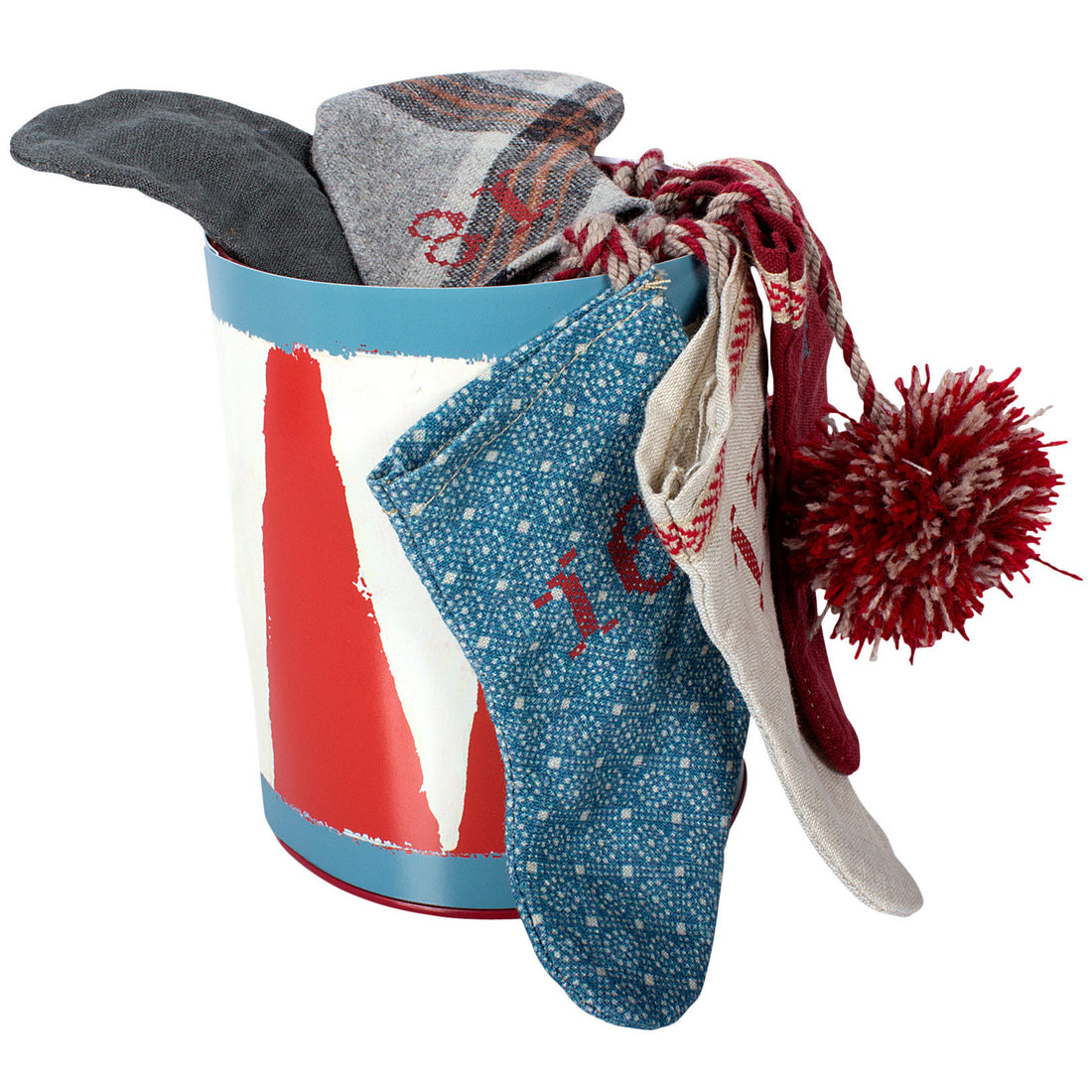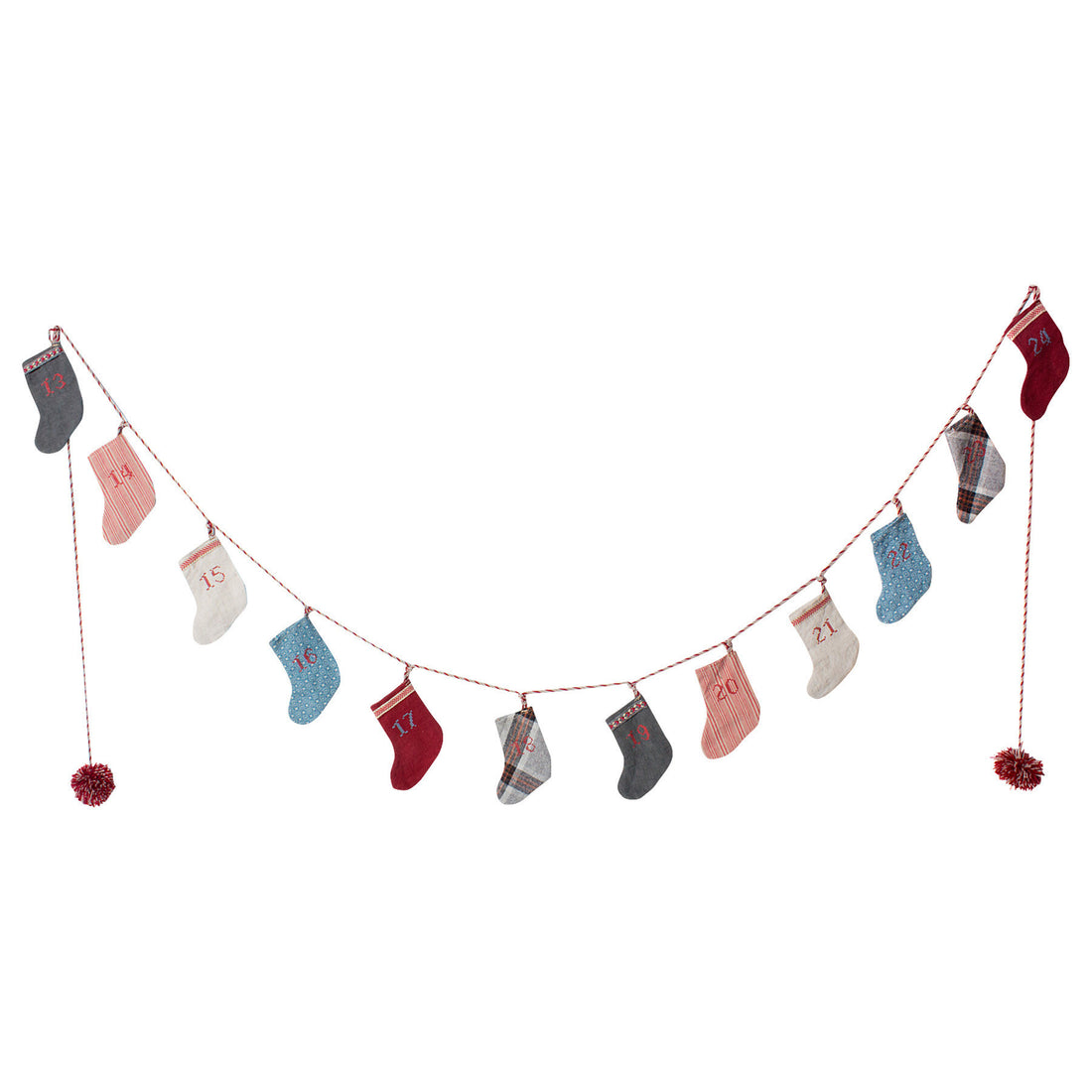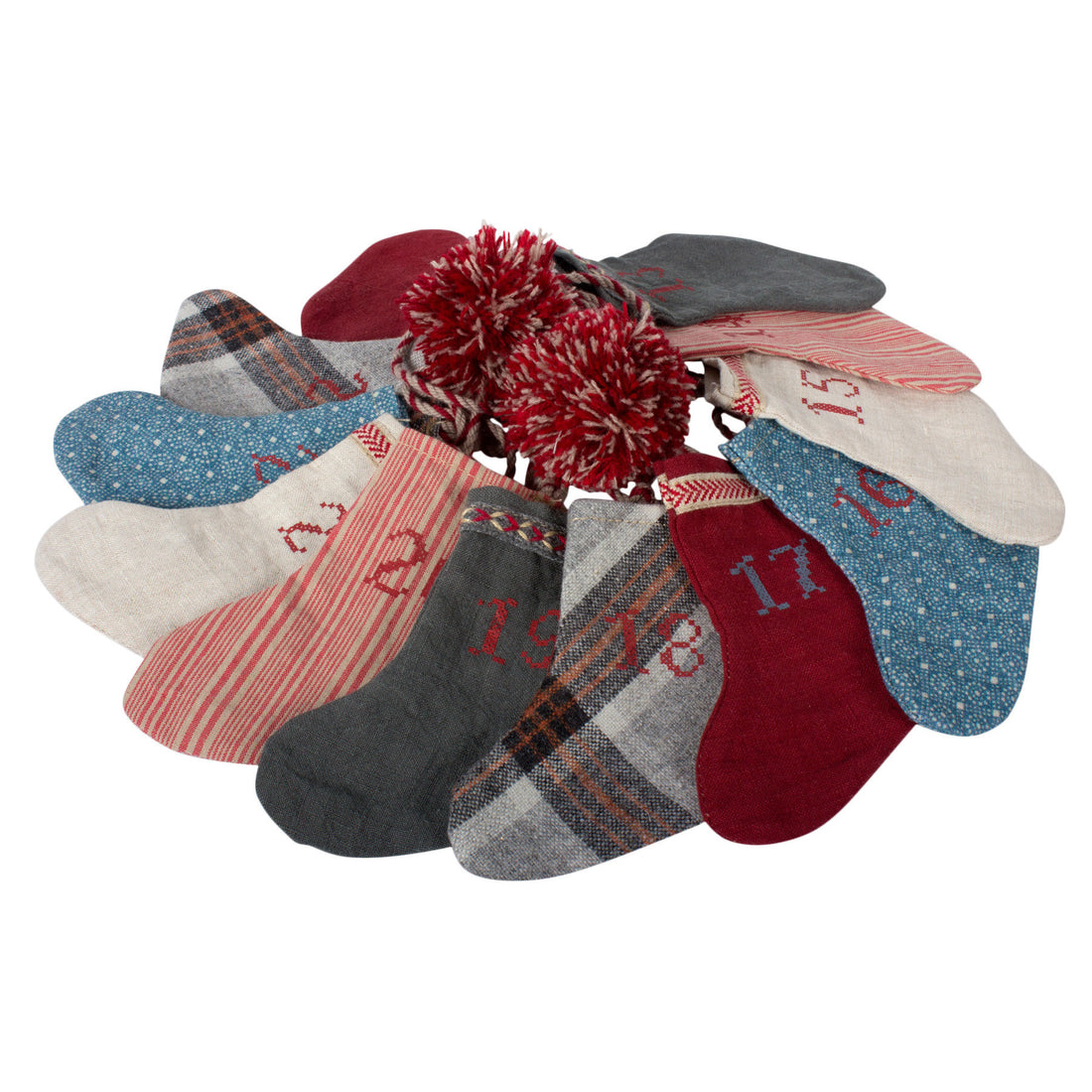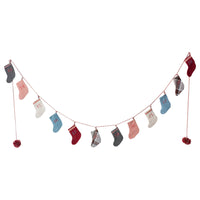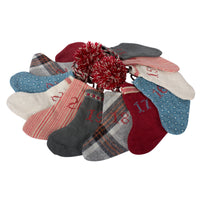 Maileg
Maileg Drum Box Stocking-Goodie Garland
Add a touch of Maileg to any space with this whimsical christmas garland. The socks slide along the garland so that you can space/order them exactly how you like. Give a present everyday in December.
Perfect for over doorways, on trees, wreaths, windows - anywhere you can dream up.
Each socks design has its own individual style with unique patterned fabrics. Each sock has a number on the front and back, so it can be used for two days in December.
Made of 100% cotton
Measurements: each sock is 7 inches & the garland is 100 inches long
*Tin design may vary