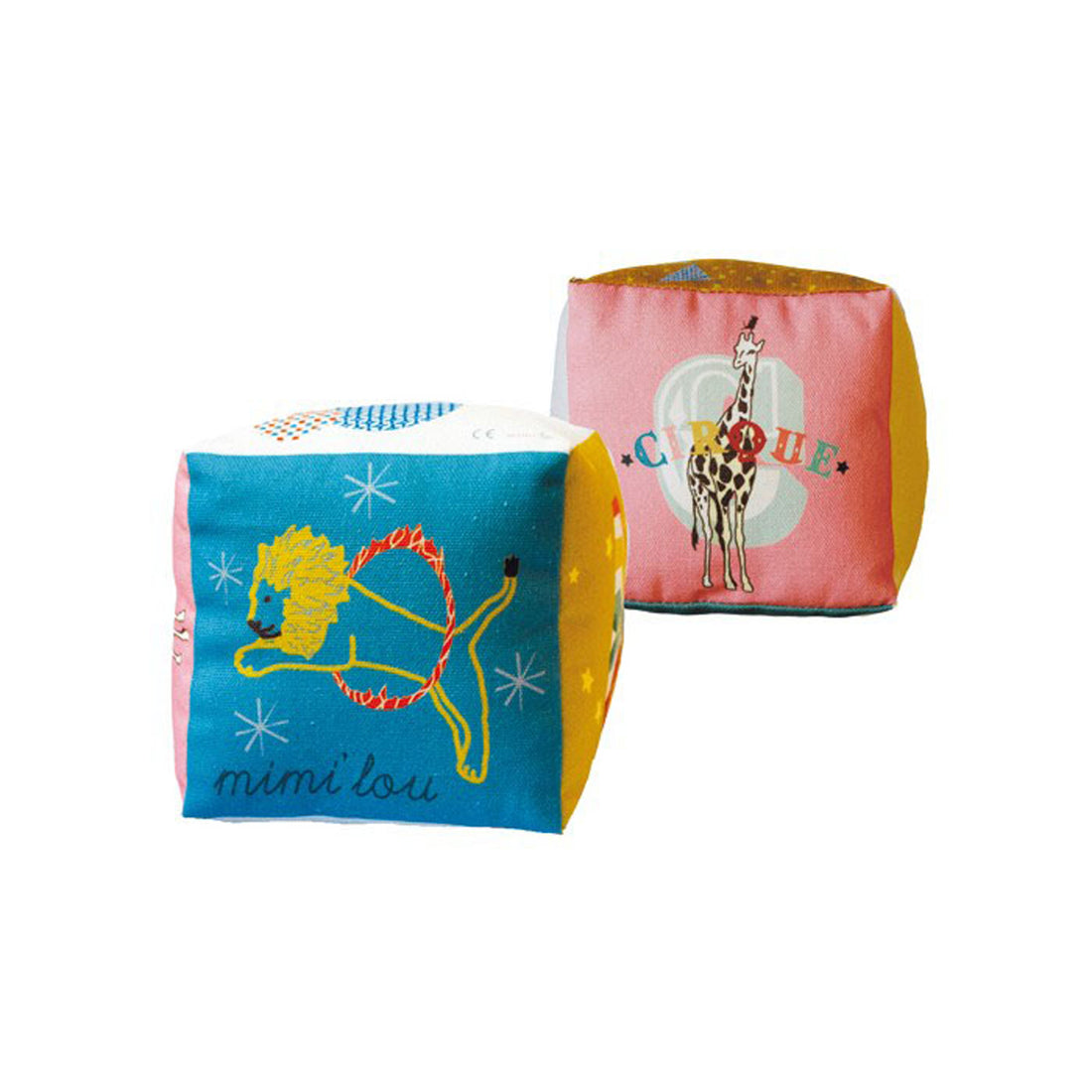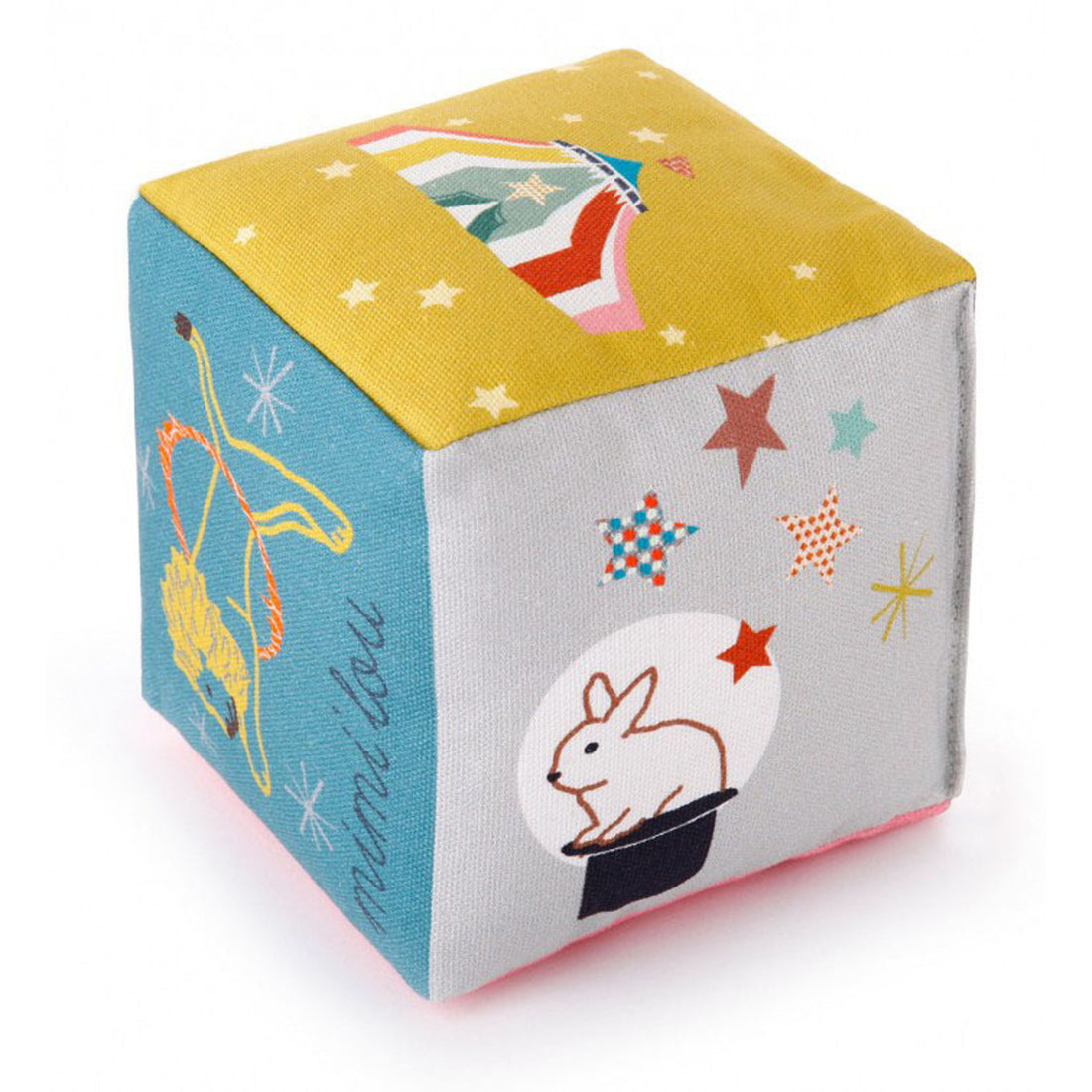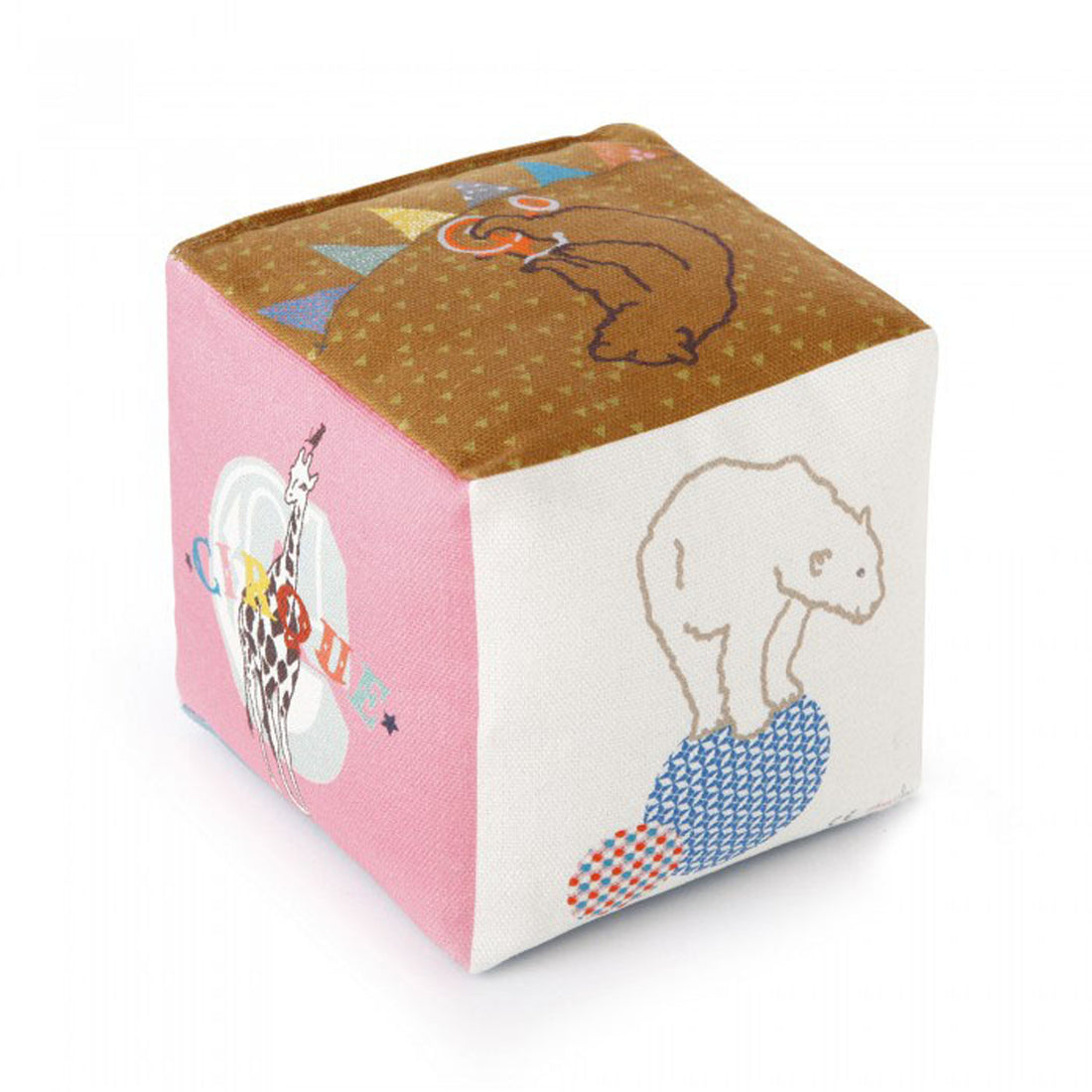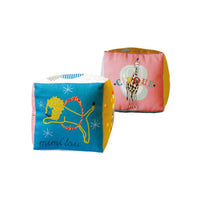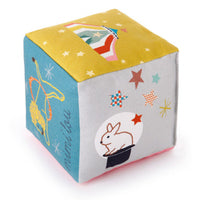 The cube allows to discover a sweet universe playing with the sound of the bell inside.
Its 6 sides allows to dream up new stories. A face with a giraffe playing with a mouse on its head, a bear with its bicycle, a circus tent full of colors, a lion performing a magician rabbit, a bear and its balloons.
A cuddly toy to bring with you everywhere!
Cotton cube with a bell inside, six different sides, a unique model
Size: 12x12x12 cm
Fabric: 100% cotton
Maintenance: Machine washable at 30°c