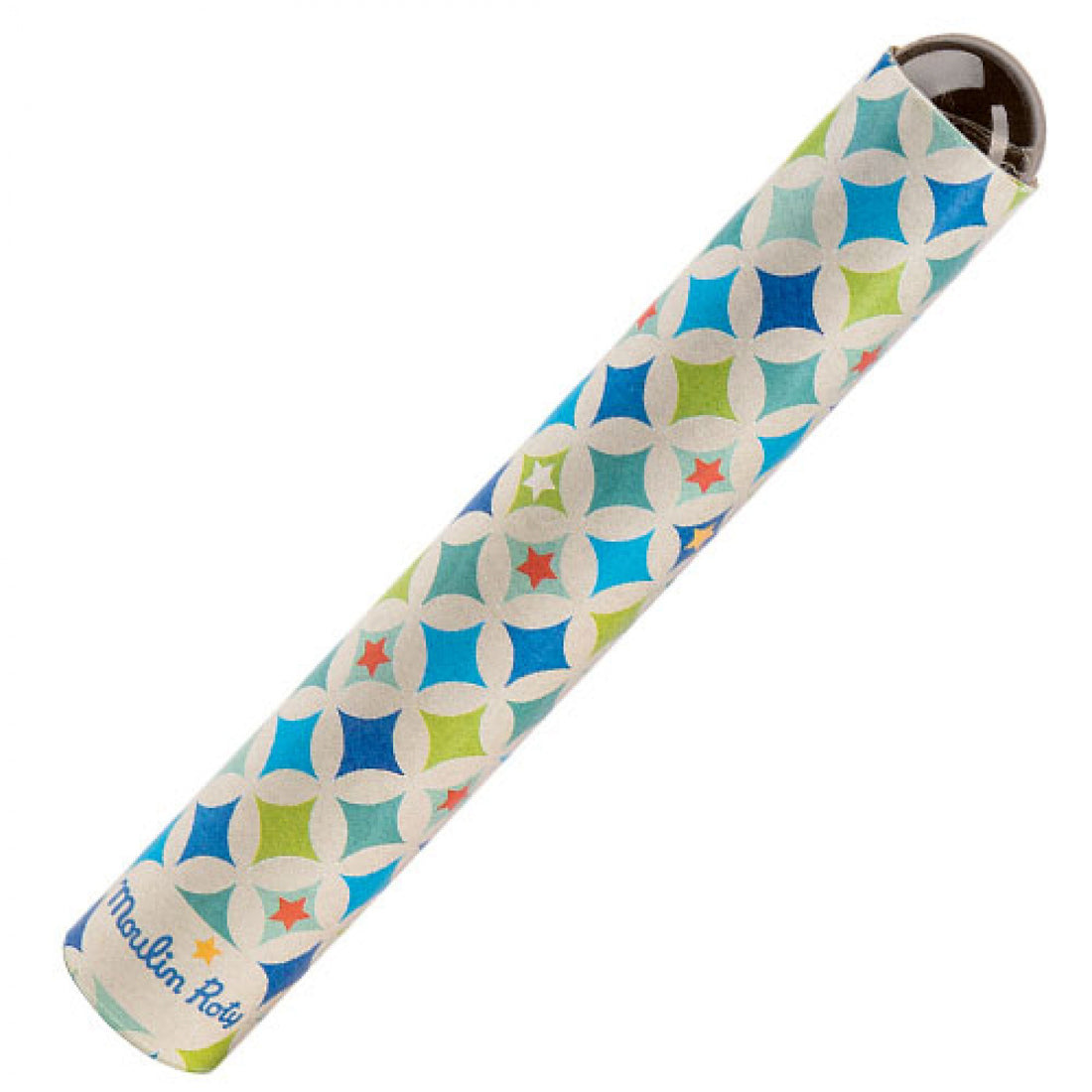 A solid kaleidoscope of Moulin Roty brand decorated with bright stars. Look through the hole and the area turns into wonderful patterns. By looking closer or further away, moving or stationary: the beautiful deformations of the kaleidoscope provide endless enjoyment.
The toy kaleidoscope is made of hard cardboard.
Size: 17 cm
For children aged 3 or above.