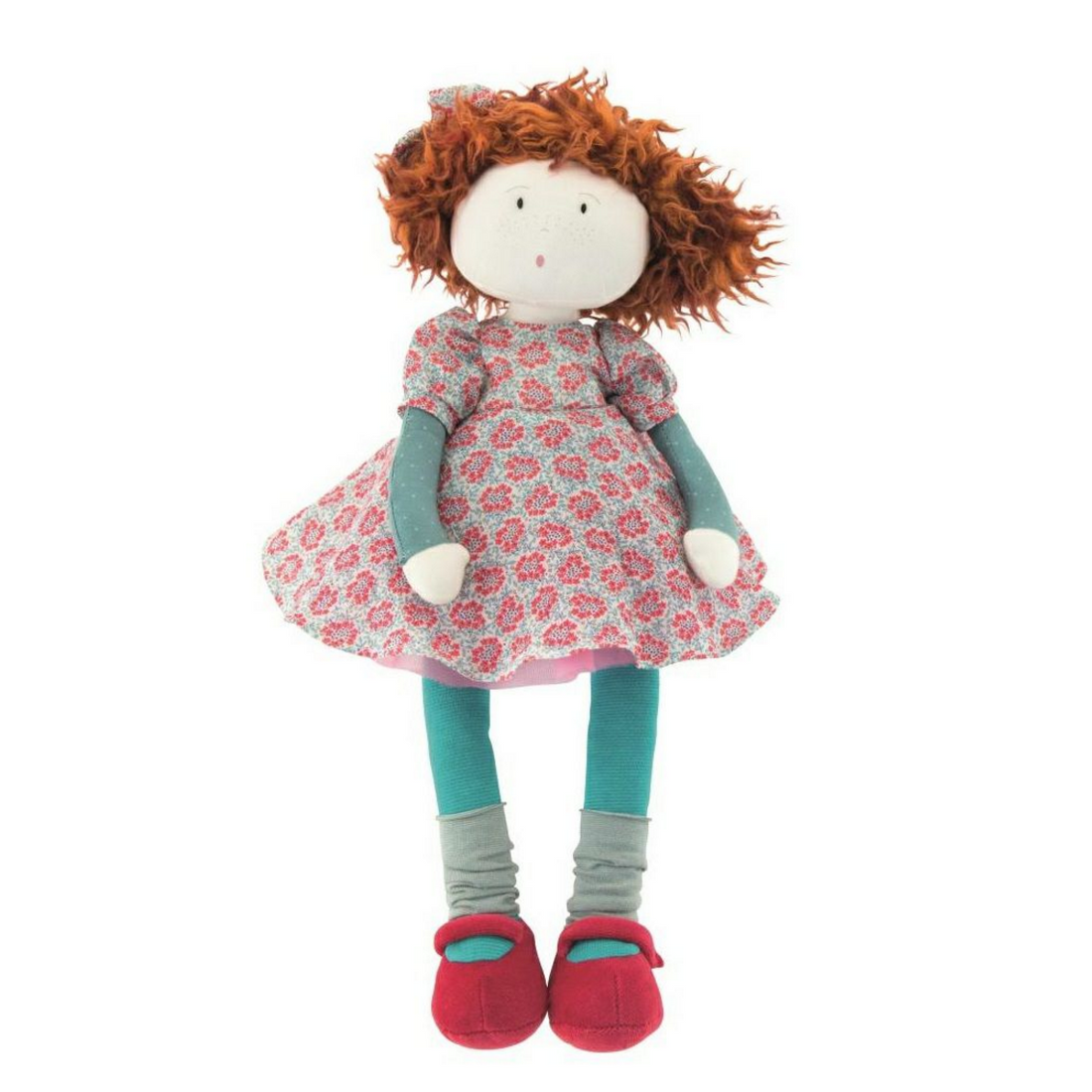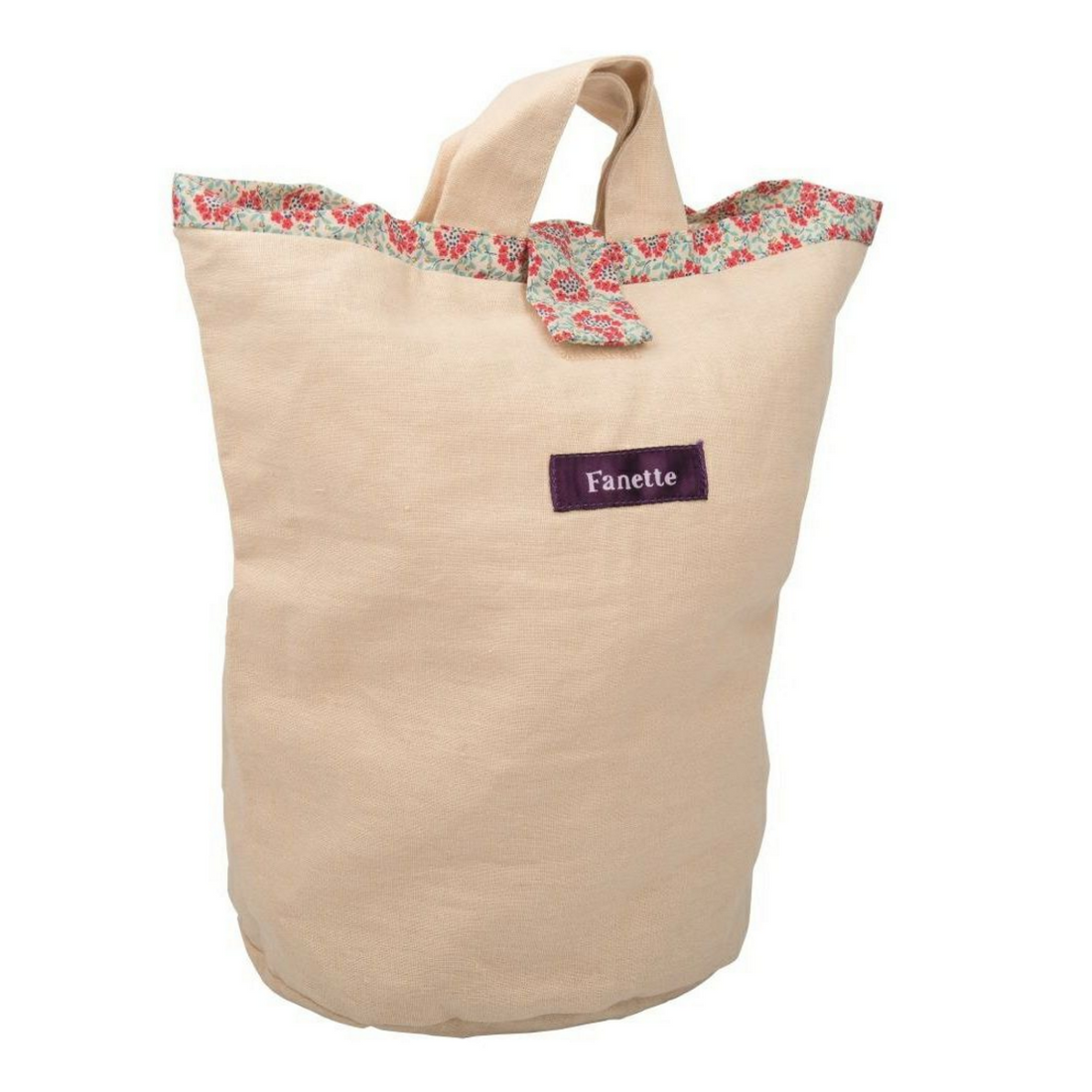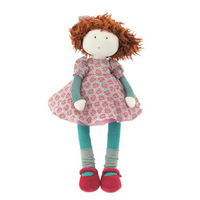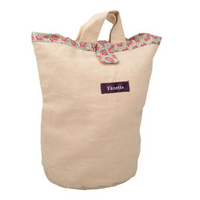 Moulin Roty
Moulin Roty Les Coquettes Fanette Rag Doll in Cotton Bag
Part of the Les Coquettes' range, Fanette is a beautiful Moulin Roty rag doll with her orange pigtails and freckles. She has a beautiful brand new outfit, which includes a pretty removable white dress with red and blue flowers with pink netting underneath, blue and pink spotty knickers and cute red shoes.
For that extra special touch she also comes complete with her own fabric bag which has her name stitched on and fabric edging to match her dress.
She is suitable from 12 months and machine washable. Approx 50 cm.