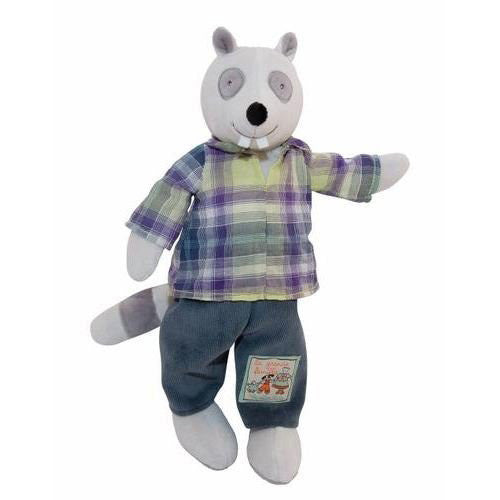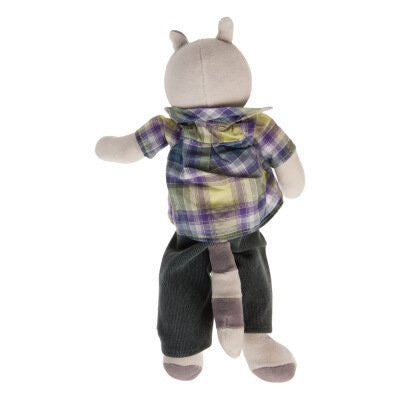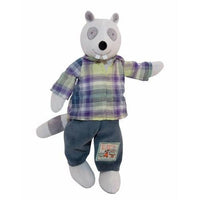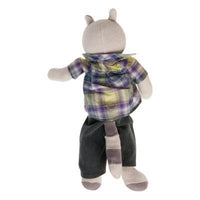 Recommended age: Birth +
Little Gaston the racoon (30 cm) is giving a big toothy grin! He is smartly dressed in a collared, purple and green check shirt and grey corduroy pants that have a little hole for his striped tail! His clothing is removable so he can be dressed and undressed.
Little Gaston is one of the 14 'Les Petits Freres' in the 'La Grande Famille' range. As with all of the members of this personable family, Gaston is made from super soft velour and his facial features are appliqued, providing added safety. Fabrics are sourced from France and Europe.
Care Instructions: Machine washable on a delicate cycle.
Length - 30 cm