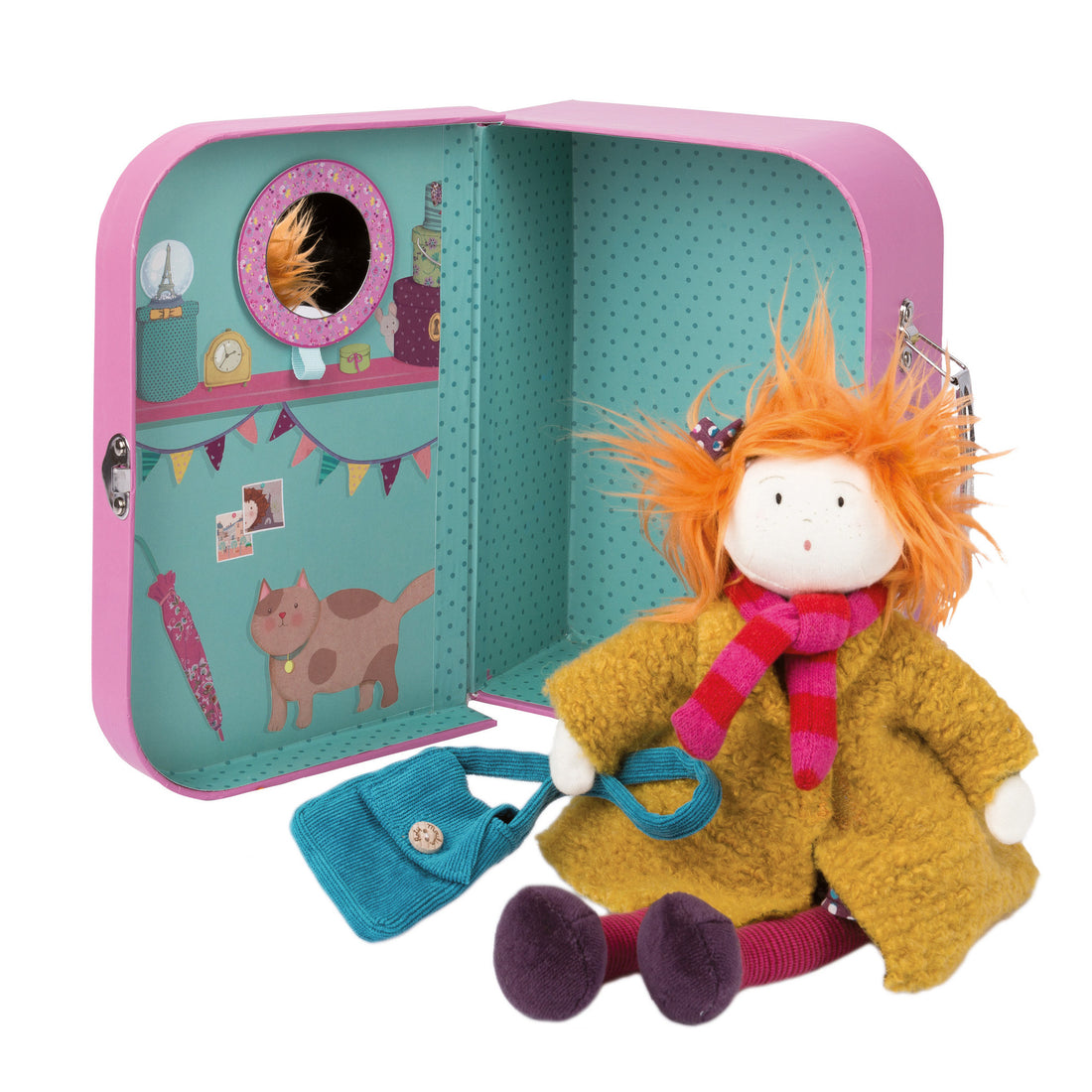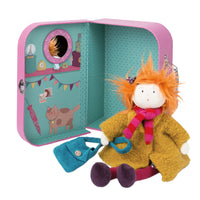 Marinette la Coquette doll with red hair, her striped tights, her dress in patterned cotton on her puffy polka dot panties.
The accompanying pink suitcase takes the doll as an illustration on its lid. It contains a fur coat, a scarf, a velvet bag, a hanger and a small mirror. Inside are delicate illustrations on the theme of the collection.
Marinette is a traveler who never separates from her suitcase!
Age : 3 years old
Dimensions : L 25 x W 17.5 cm
Materials : Cotton, polyester, elastane, polyamide
Washing advice : Washing at 30 ° cycle wool, no dryer