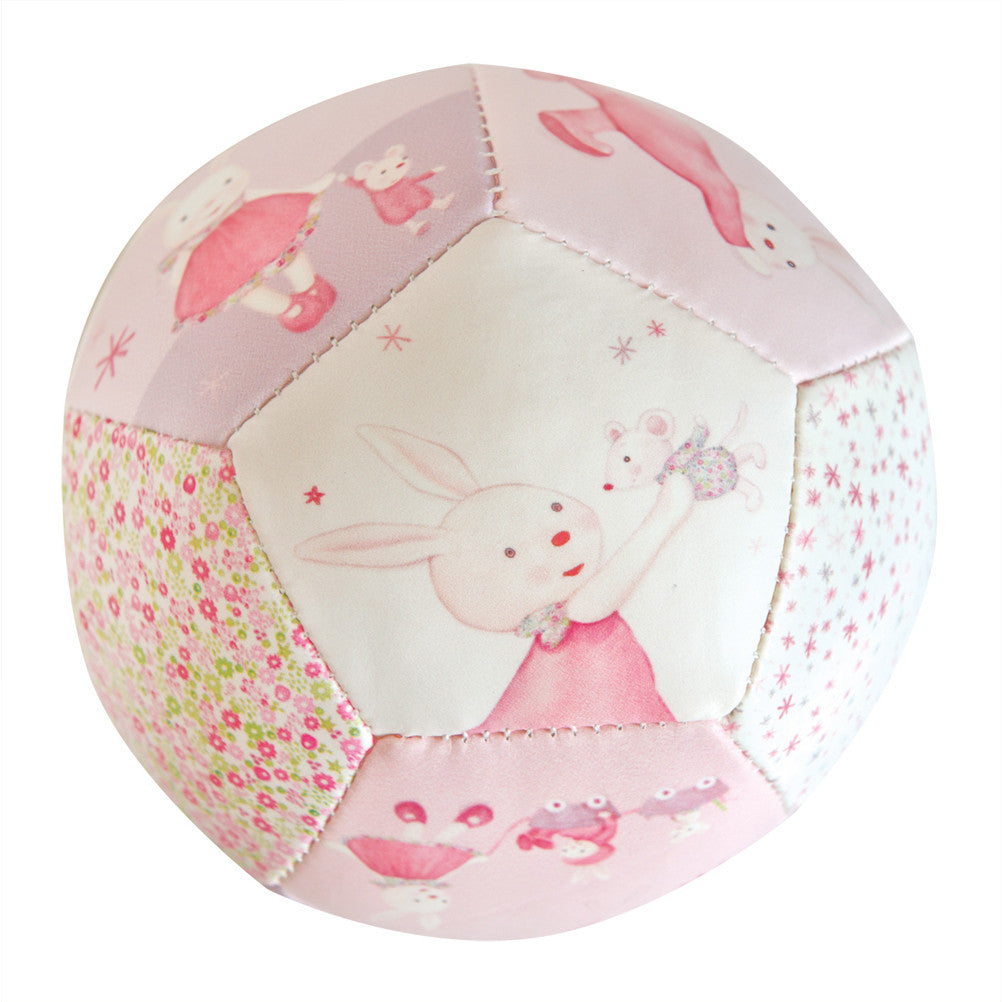 The Myrtille and Capucine soft ball is decorated with characters from this beautiful range of soft toys.  Made of vinyl, the ball is so soft and squishy – easy for little hands to play with. Myrtille and Capucine soft ball.
The Myrtille soft ball is great for developing hand/eye co-ordination and fine motor skills. Throwing and retrieving the ball will also help develop gross motor skills.  The colours used in the ball reflect the soft, pastel pinks and liberty prints featured in this range. The beautifully detailed illustrations provide great visual stimulation.
Designed in France by Moulin Roty.
Size: 10 cm diameter
Recommended age: 6 months +
Care instructions: Wipe clean with a damp cloth.