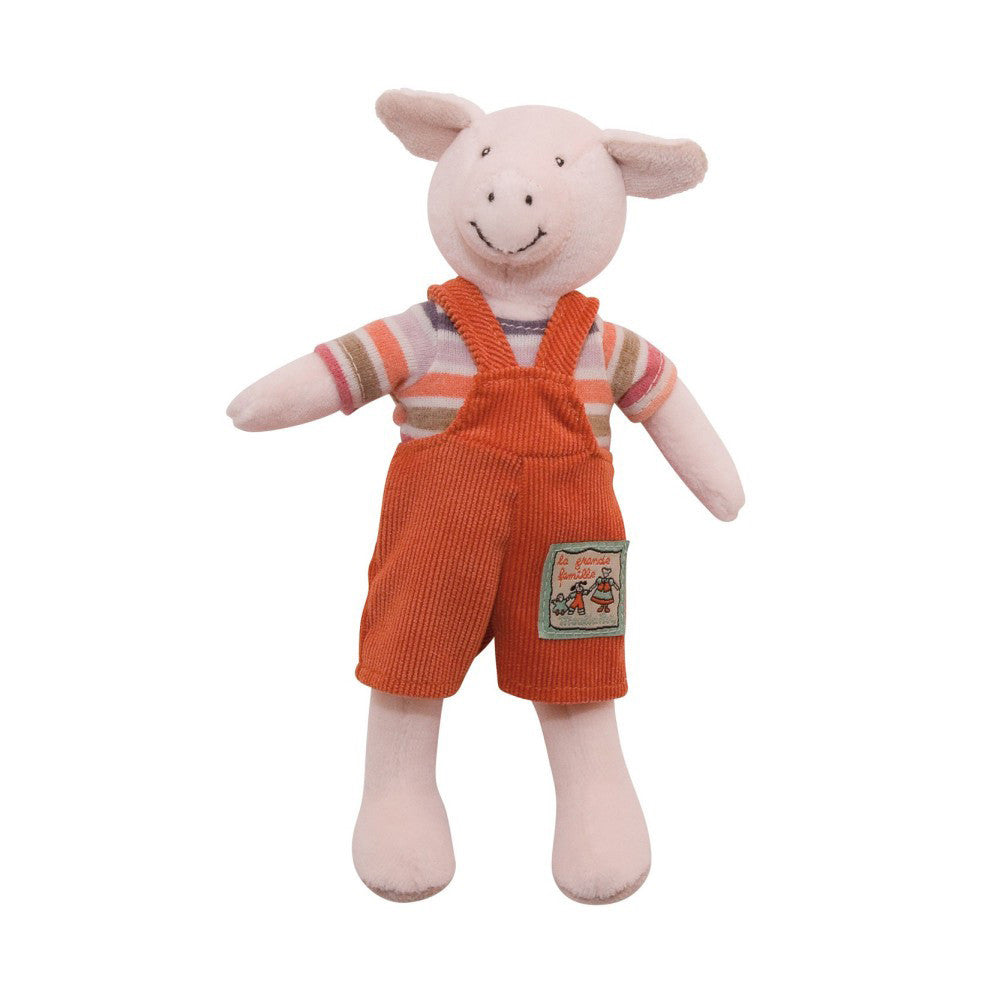 Recommended age: 1 year +
Tiny Philemon the pig is dressed in a pair of bright orange, short overalls with room for his curly tail and a cute little pink, peach and fawn striped tee. His clothing is removable so he can be dressed and undressed.
Part of the Grande Famille's Les Tout-Petits 20 cm size group, Tiny Philemon is perfect for a small child to hold – an ideal companion.
Philemon is one of the 14 characters in the 'La Grande Famille' range. As with all of the members of this personable family, Philemon is made from super soft velour and his facial features are appliqued, providing added safety. Fabrics are sourced from France and Europe.
Care Instructions : Machine washable on a delicate cycle.
Length - 20 cm
Designed by Moulin Roty, France