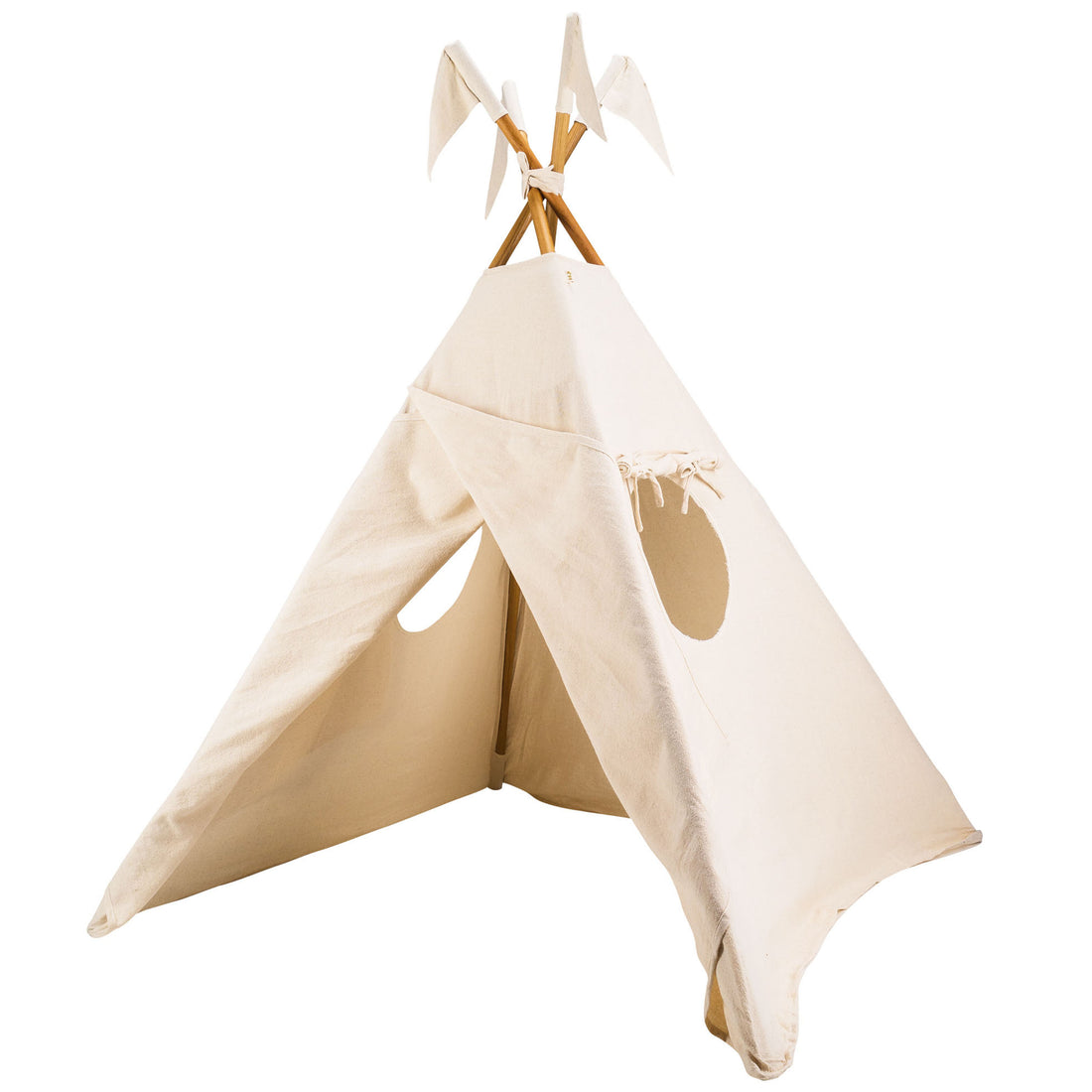 Numero74 offers timeless artisanal creations, unique in their texture and exclusive colors.
The tipi by Numero 74 is an easy self essambled and foldable structure which can be stored away in a Thai Cotton storage bag in the same colour way. The tipi features 2 windows and an entry point.
Color: Natural
Dimensions: 110cm x 110cm x 135 cm
Material: 100% thai cotton / wooden poles
Machine washable: 30°c delicate/cold wash
Handcrafted & traditionally dyed.
Handmade with love in Thailand, collections are created in limited series with a great respect of traditions by qualified artisans and women's self managed cooperatives, heirs of ancestral knowledge.
Linens, home decor, baby care, accessories, party items and clothing … a complete universe, where creations are designed to combine together, with poetry and delicacy.