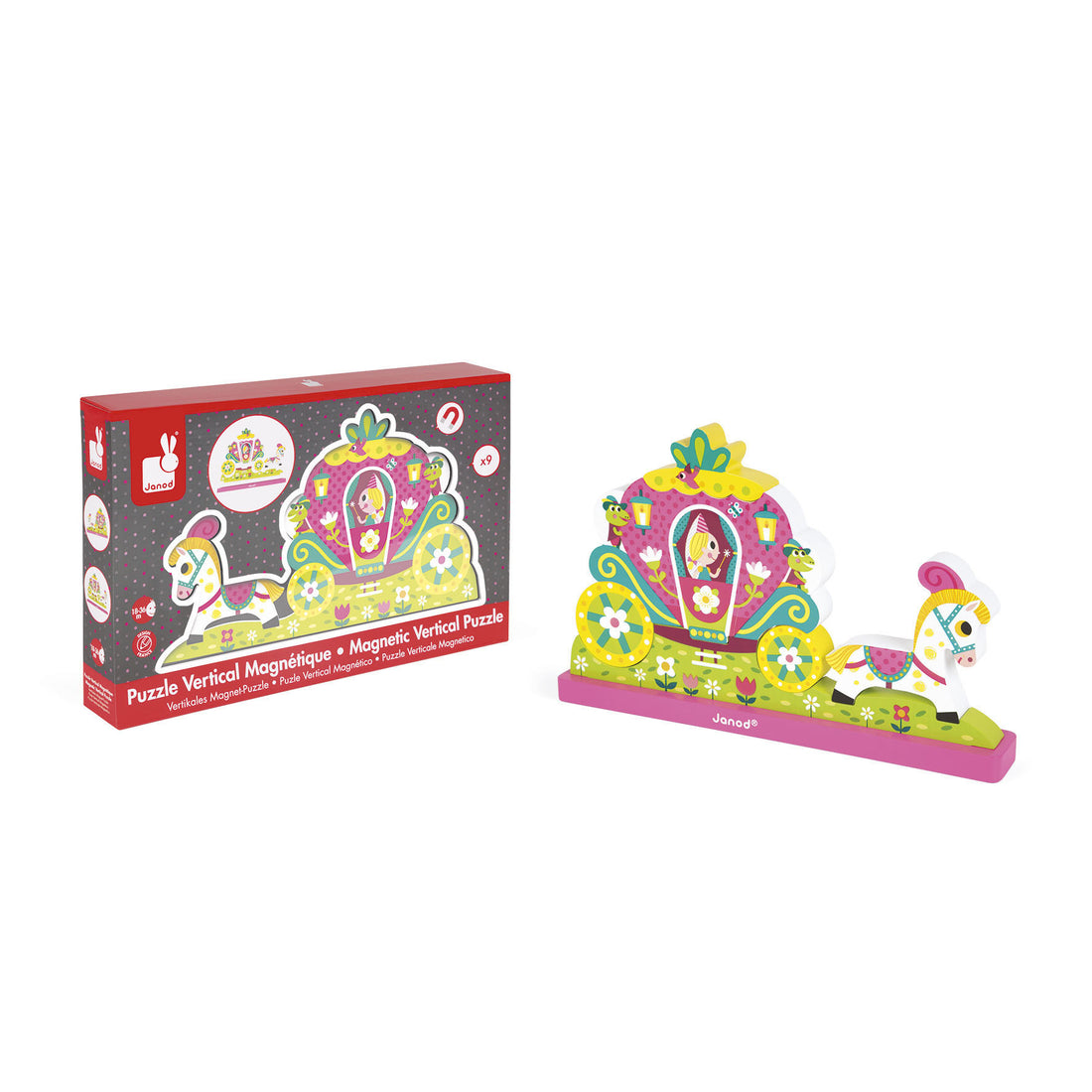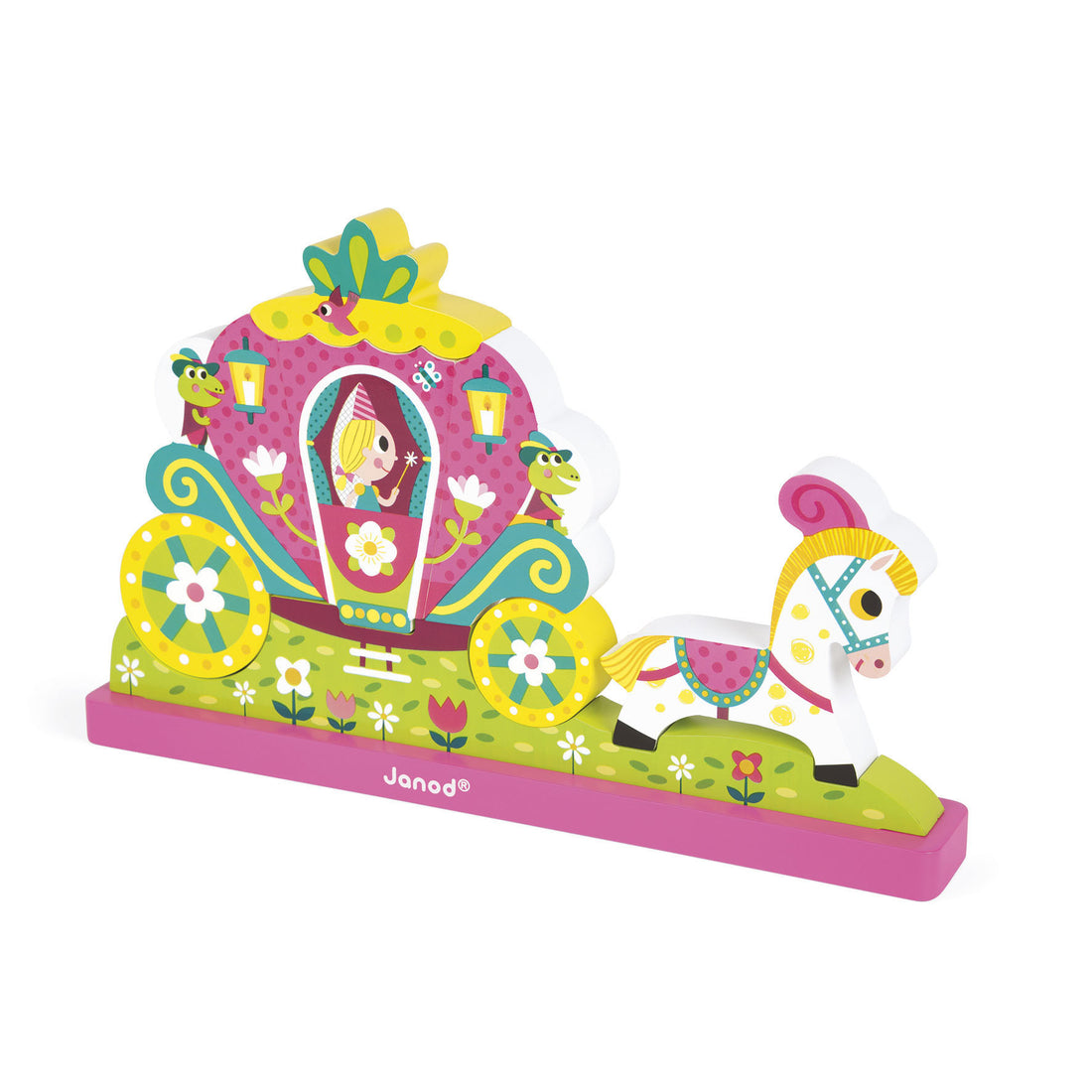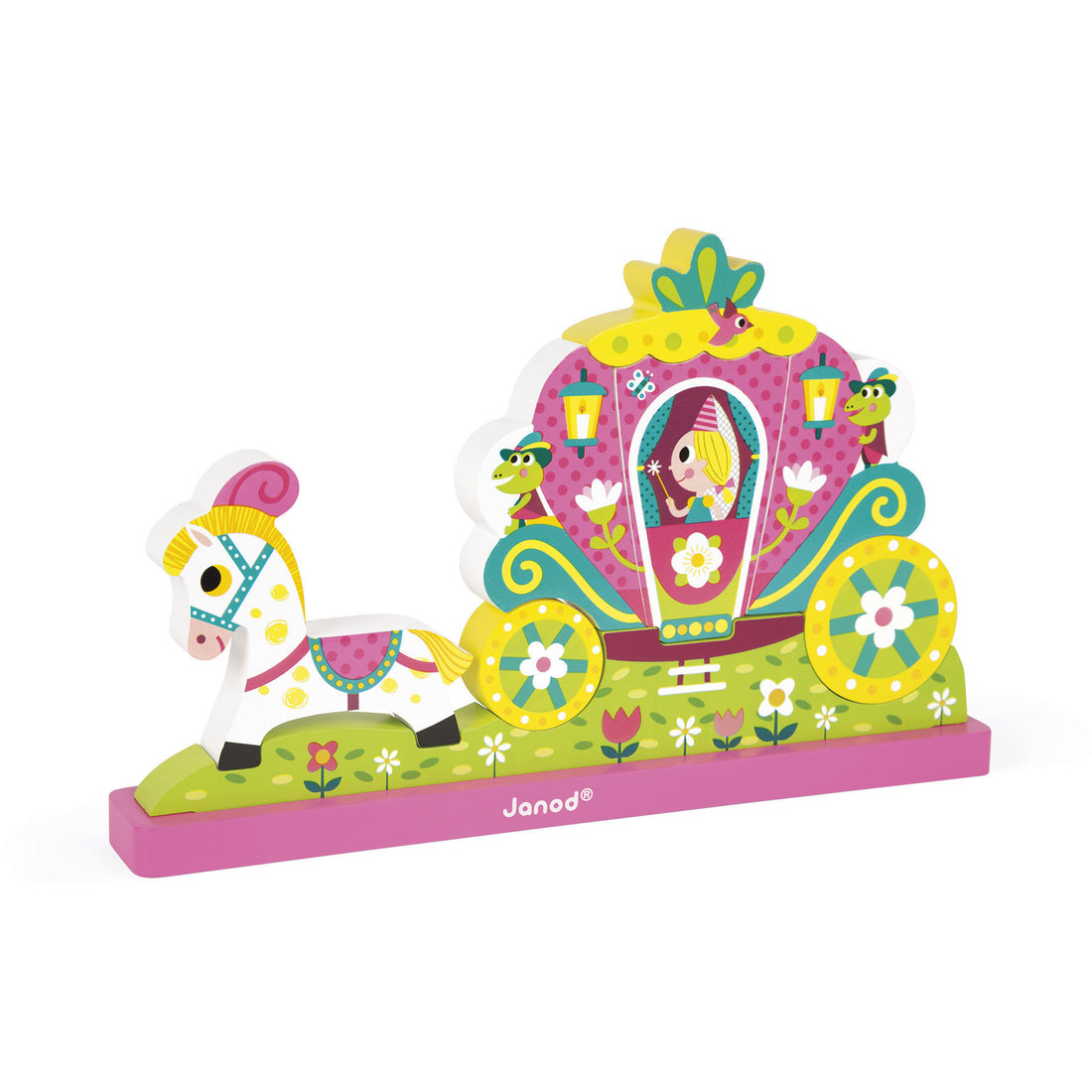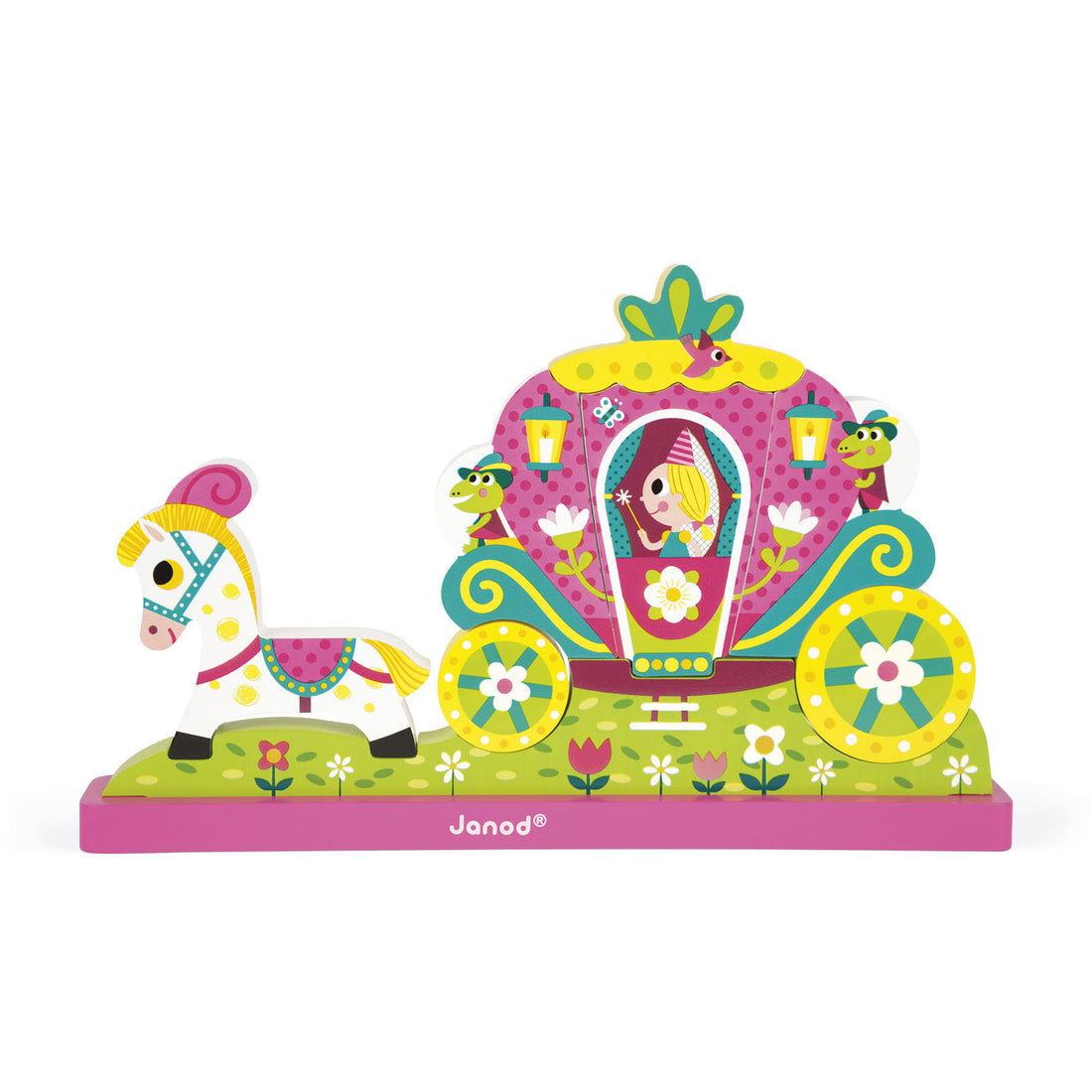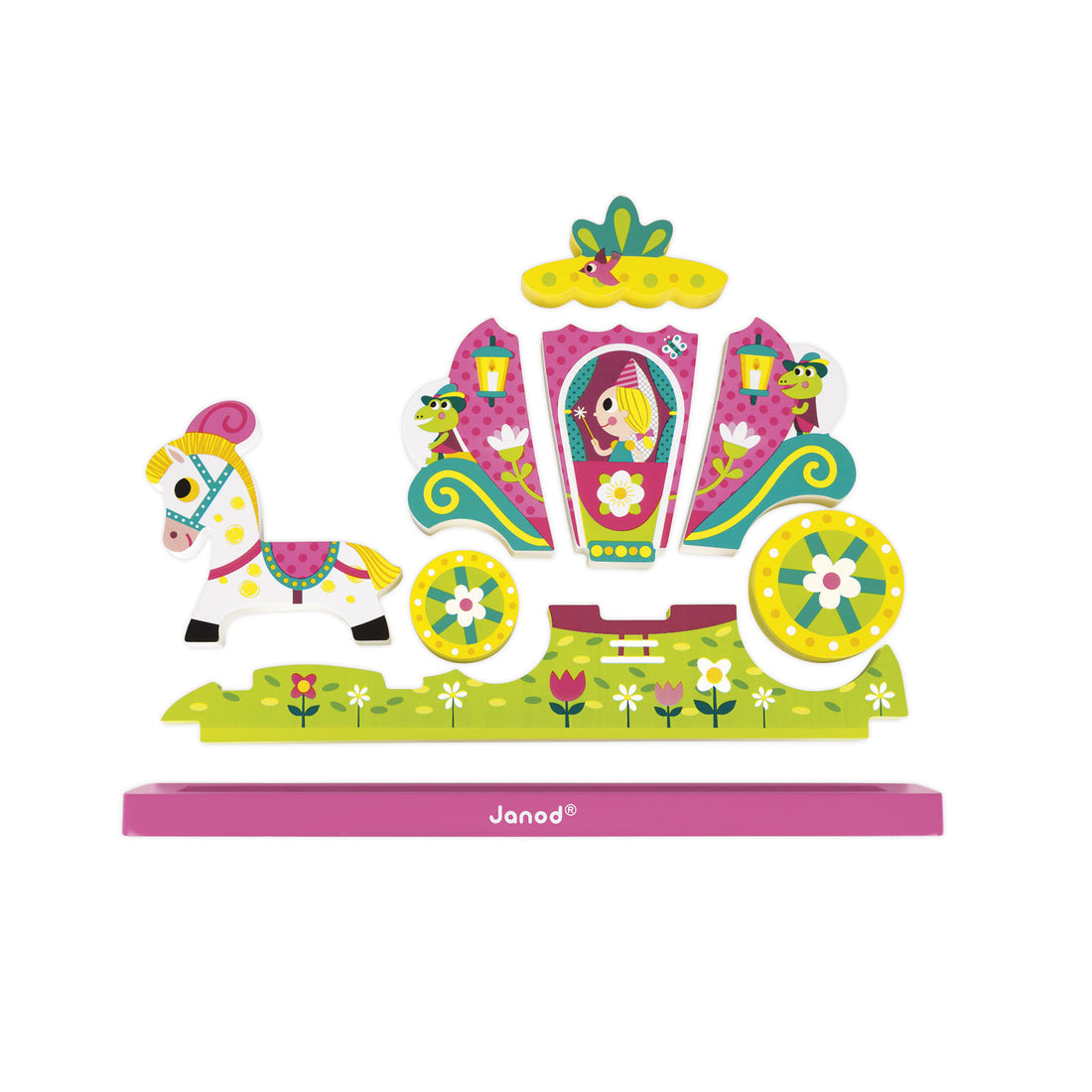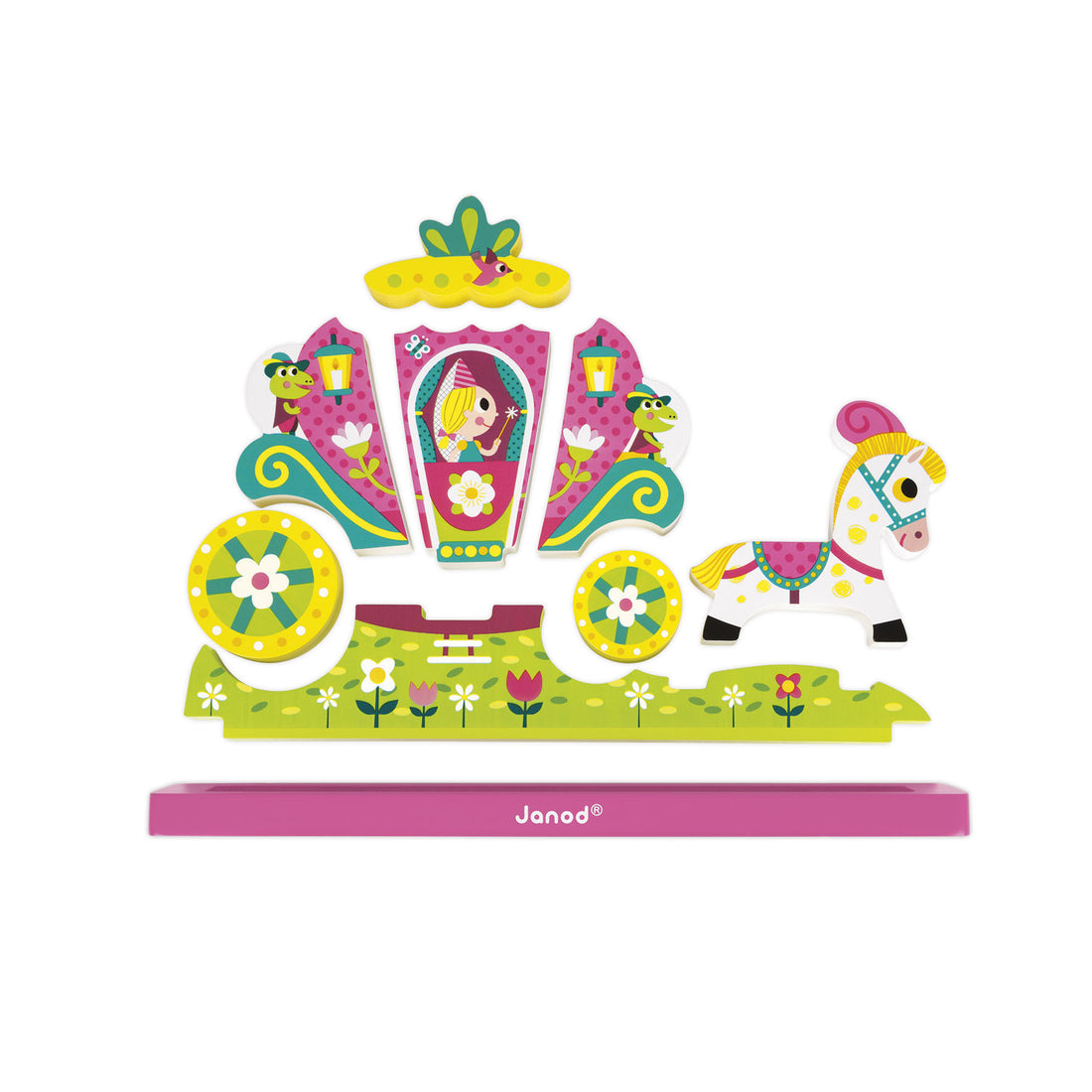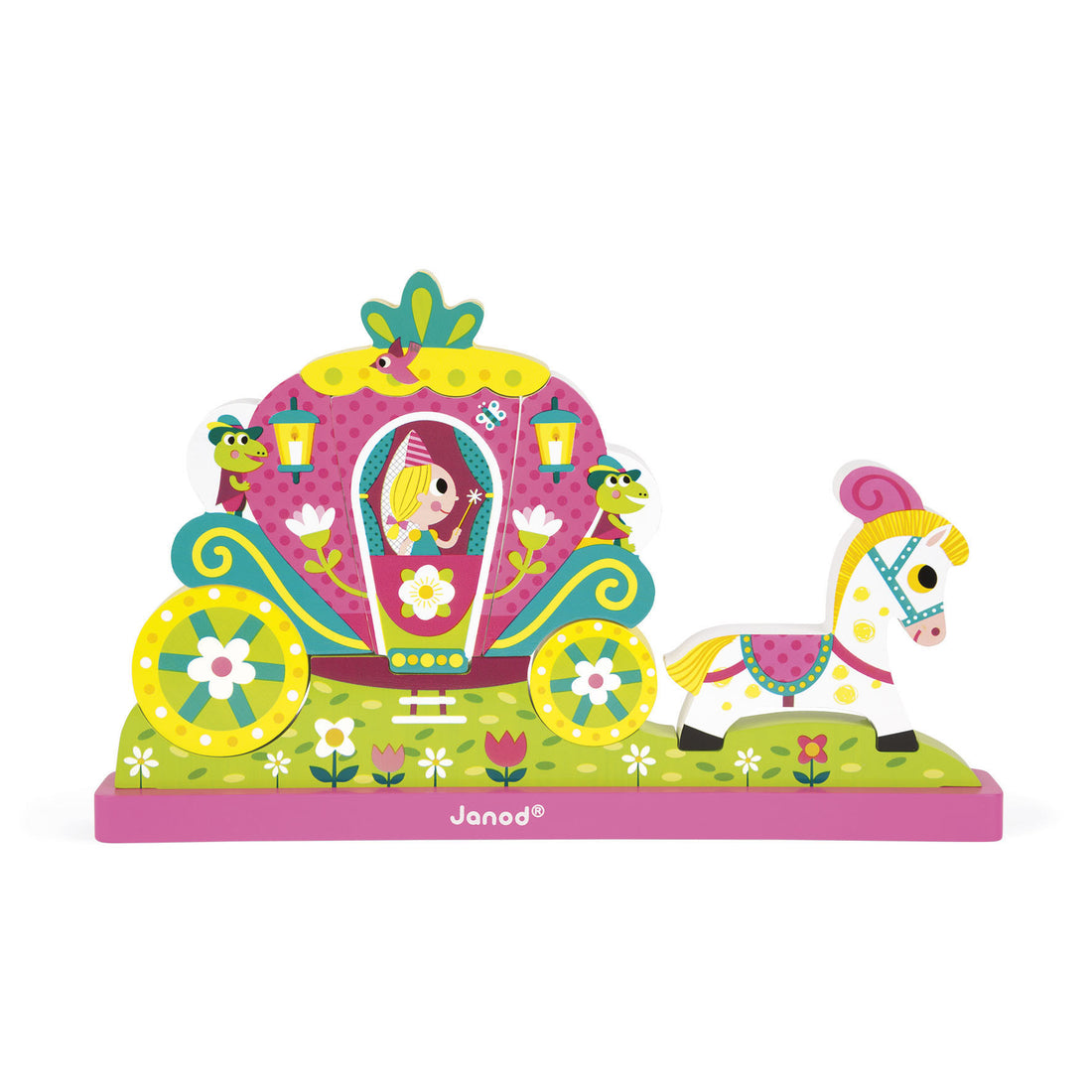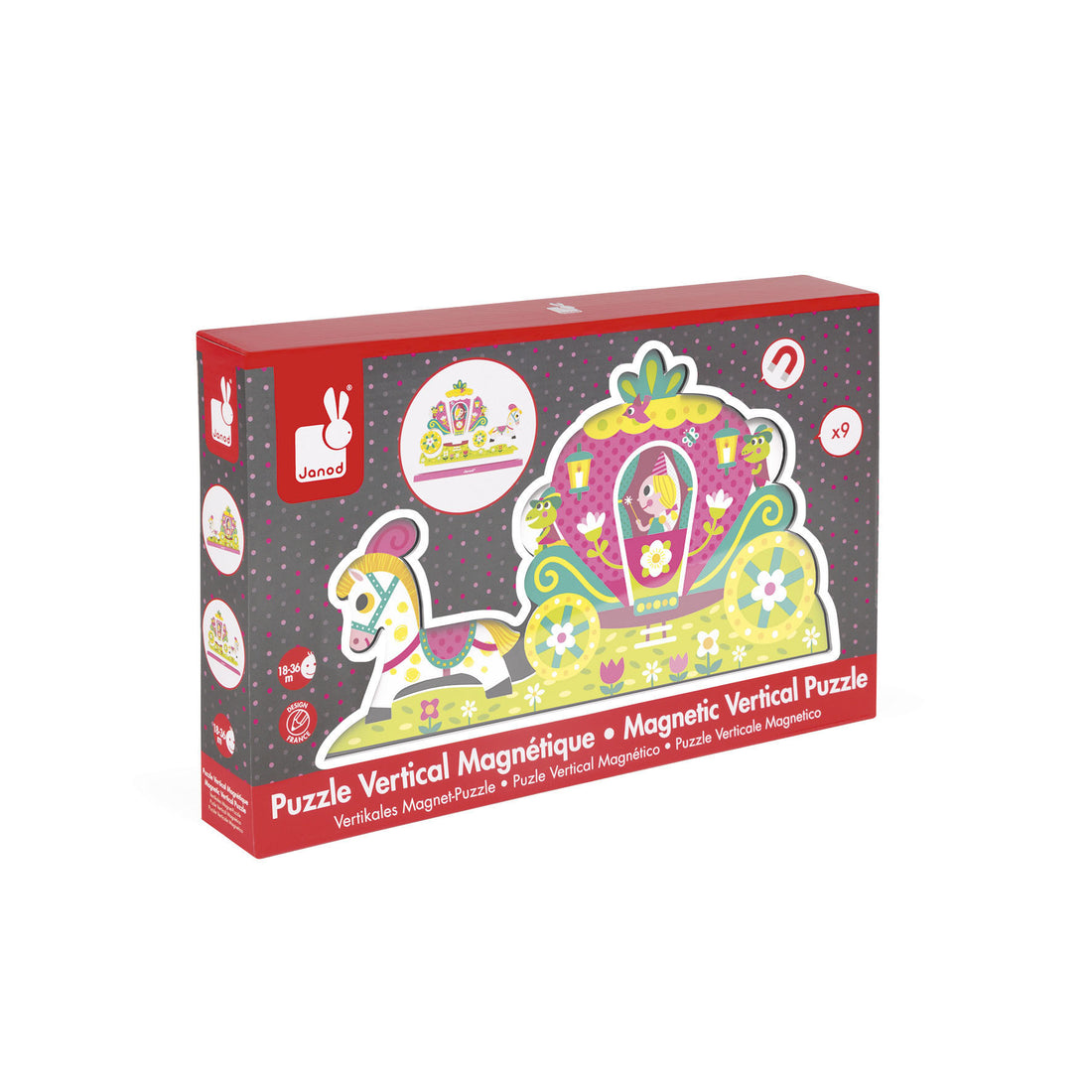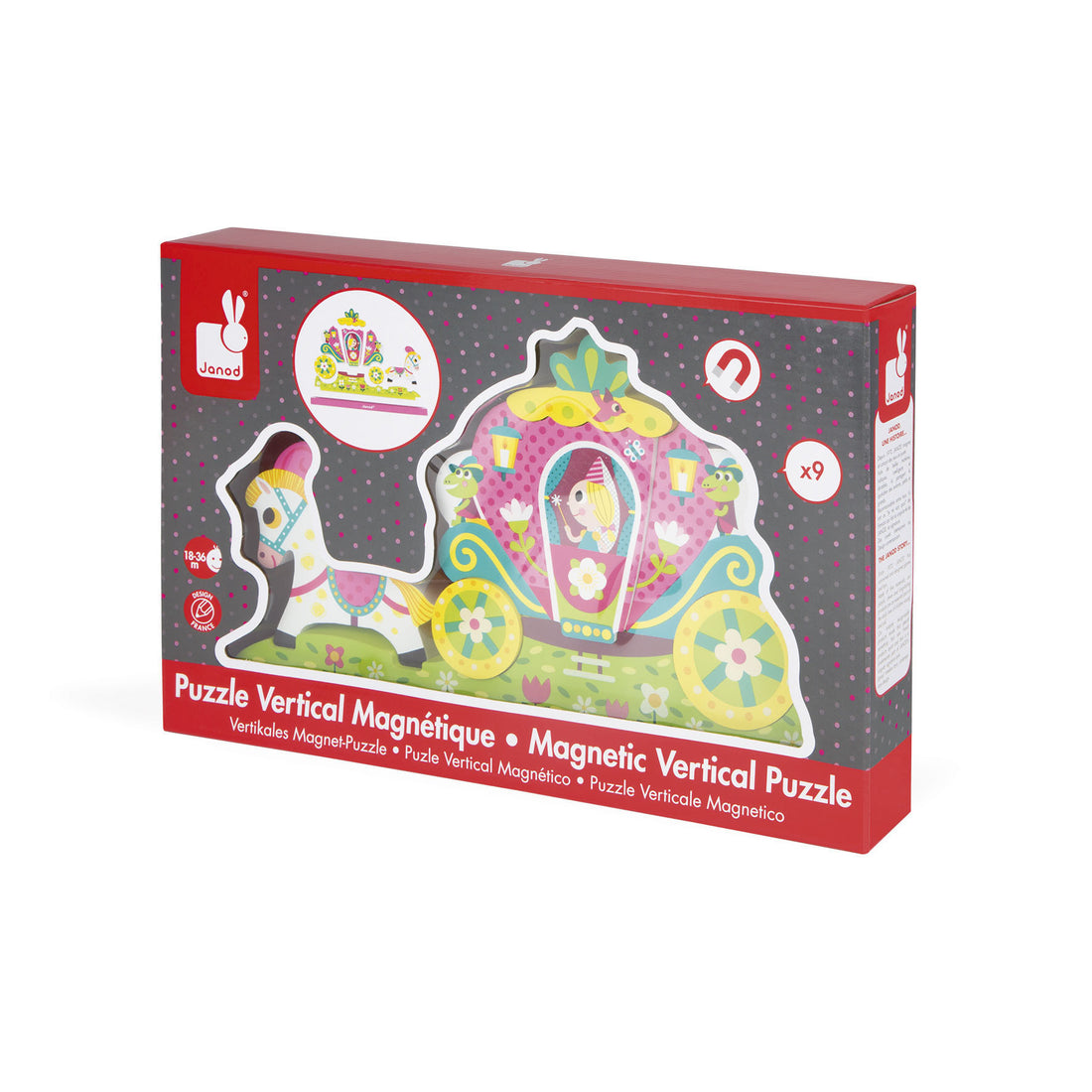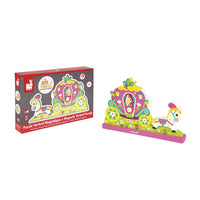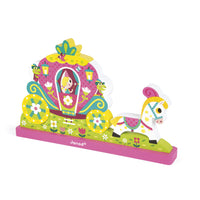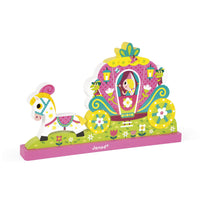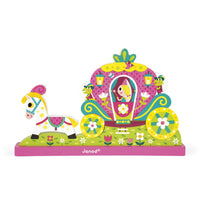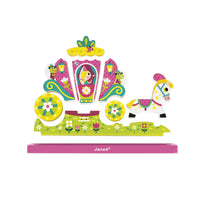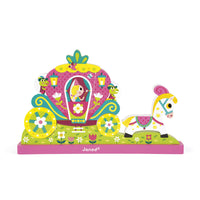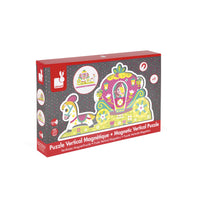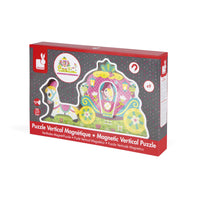 Janod
Janod Princess Magnetic Vertical Puzzle
Janod magnetic vertical puzzle - princess takes your child on an awesome adventure as a princess rides to the ball in a horse drawn carriage.
The 9 magnetic wooden pieces stack together to complete the colorful puzzle.
The puzzle measures 11.5in. long x 7in. tall x 1.5in. thick and when completed, makes an adorable decoration to brighten up any room.
Ages: 1.5 and up