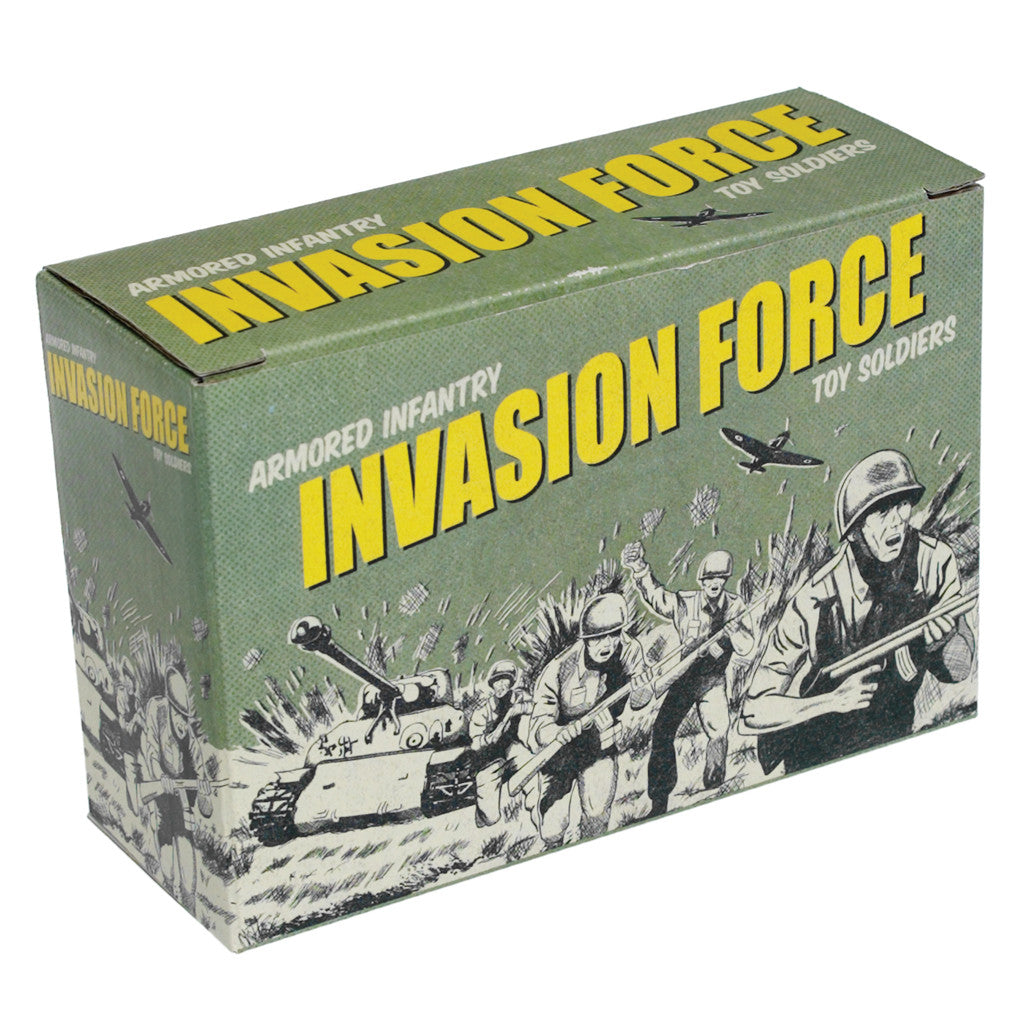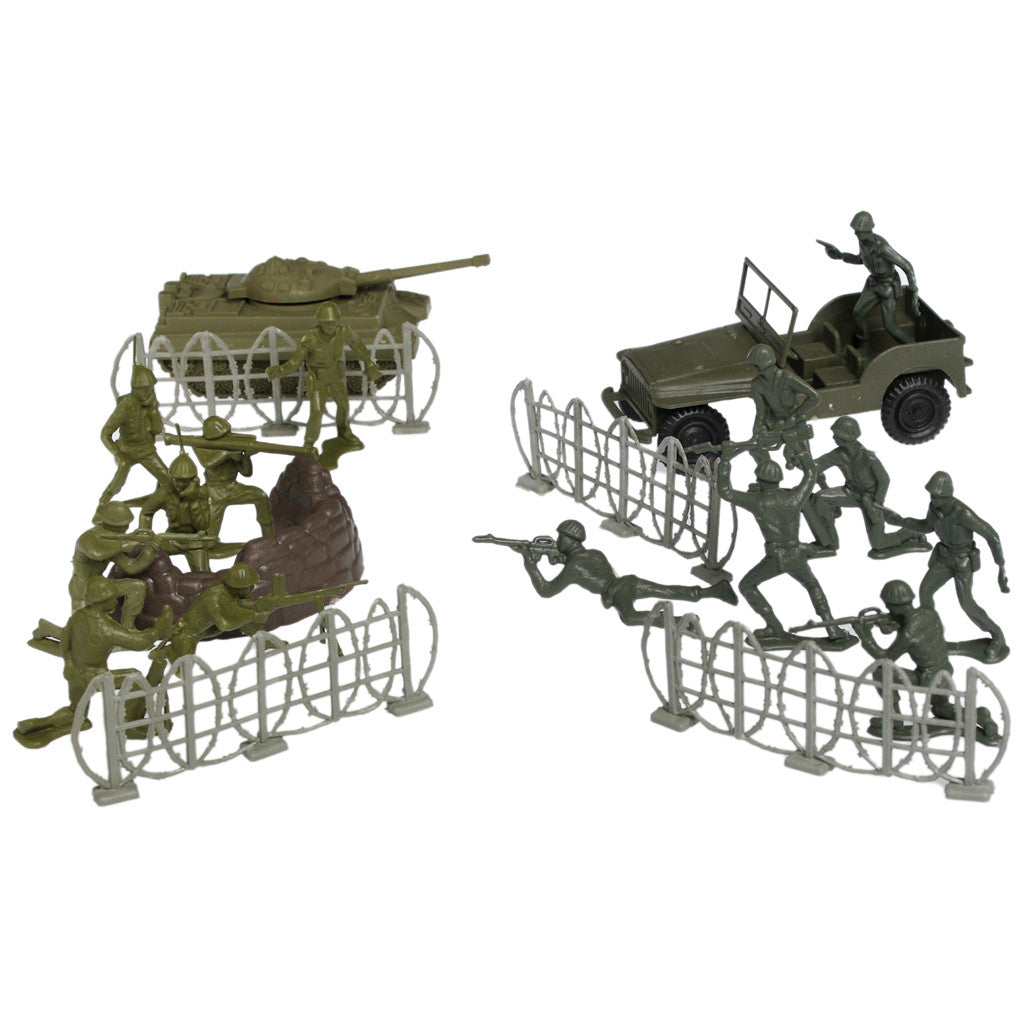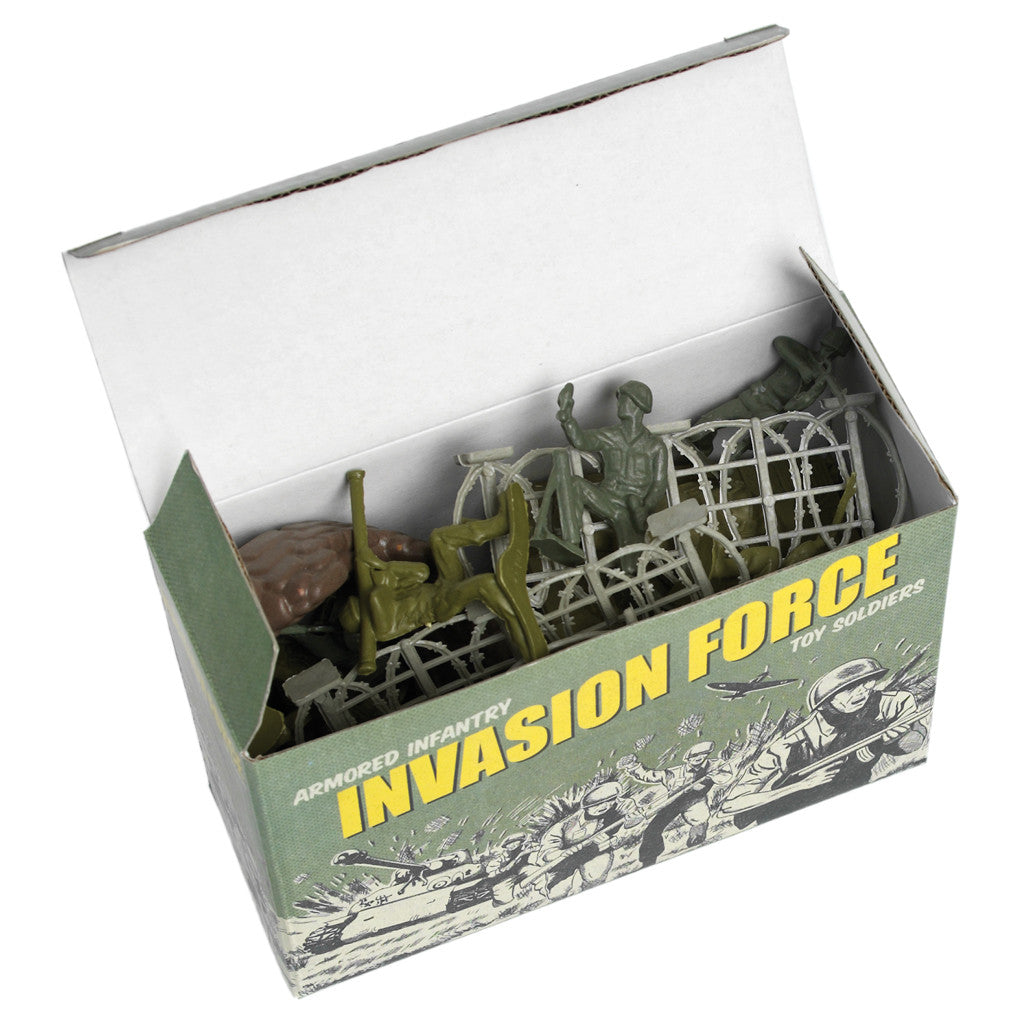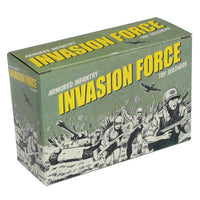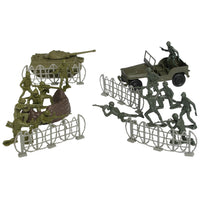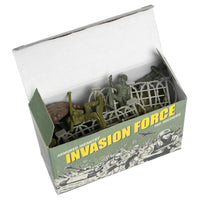 Just like Dad and Grandad used to have! This set of toy soldiers has all the gear a boy needs to create his own battle scene and play at being a soldier. It is presented in a vintage-style box which makes it a great gift for boys and adults!
Set includes:
1 x Sand bag defence 10 x 3cm
1 x Tank with wheels and moveable turret 9 x 5.5 x 4 cm
1 x Jeep with moveable wheels 11 x 5 x 5cm
4 x Barbed wire fencing 10 x 4cm
7 x Green soldiers approx 6cm high
7 x Khaki soldiers approx 6cm high
Box dimensions: Length: 17 cm, Width: 7 cm, Height: 12 cm
Made of plastic and suitable for children from 3 years and upwards due to small parts.