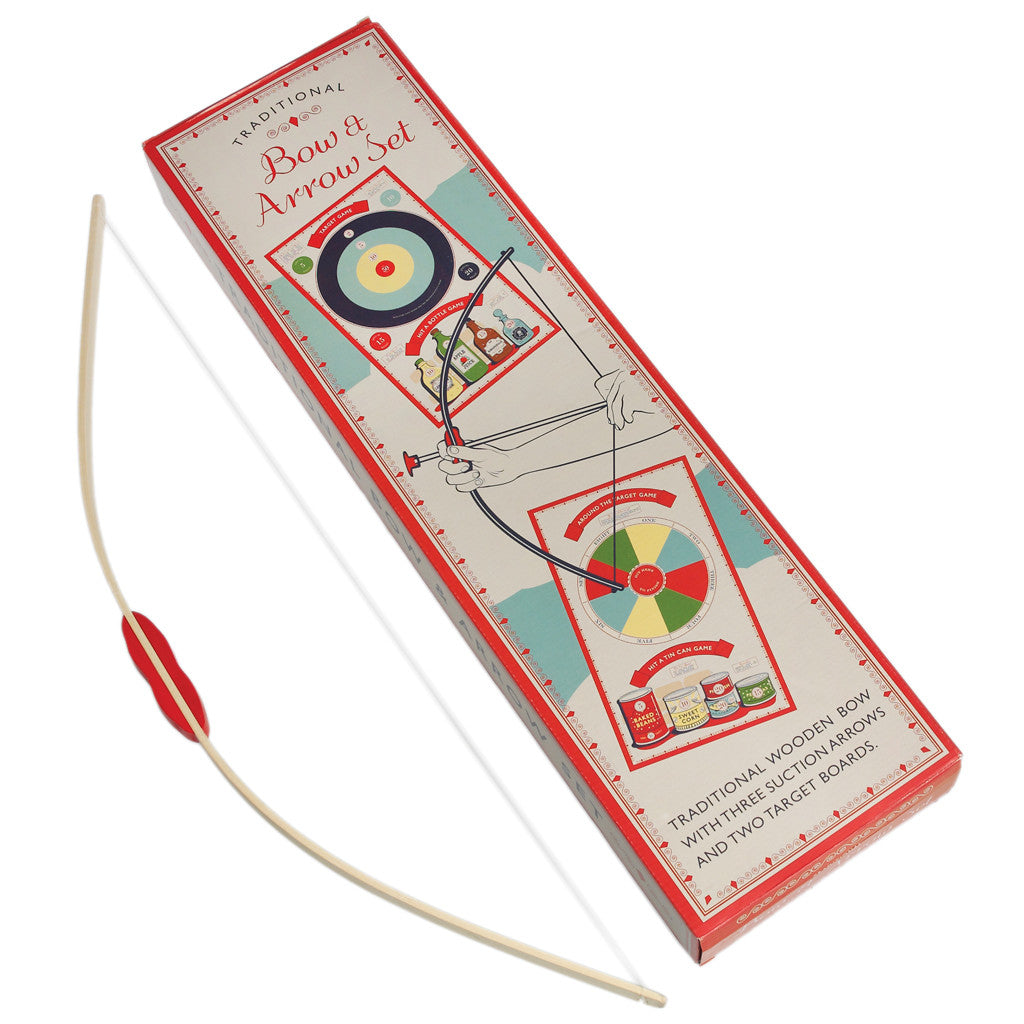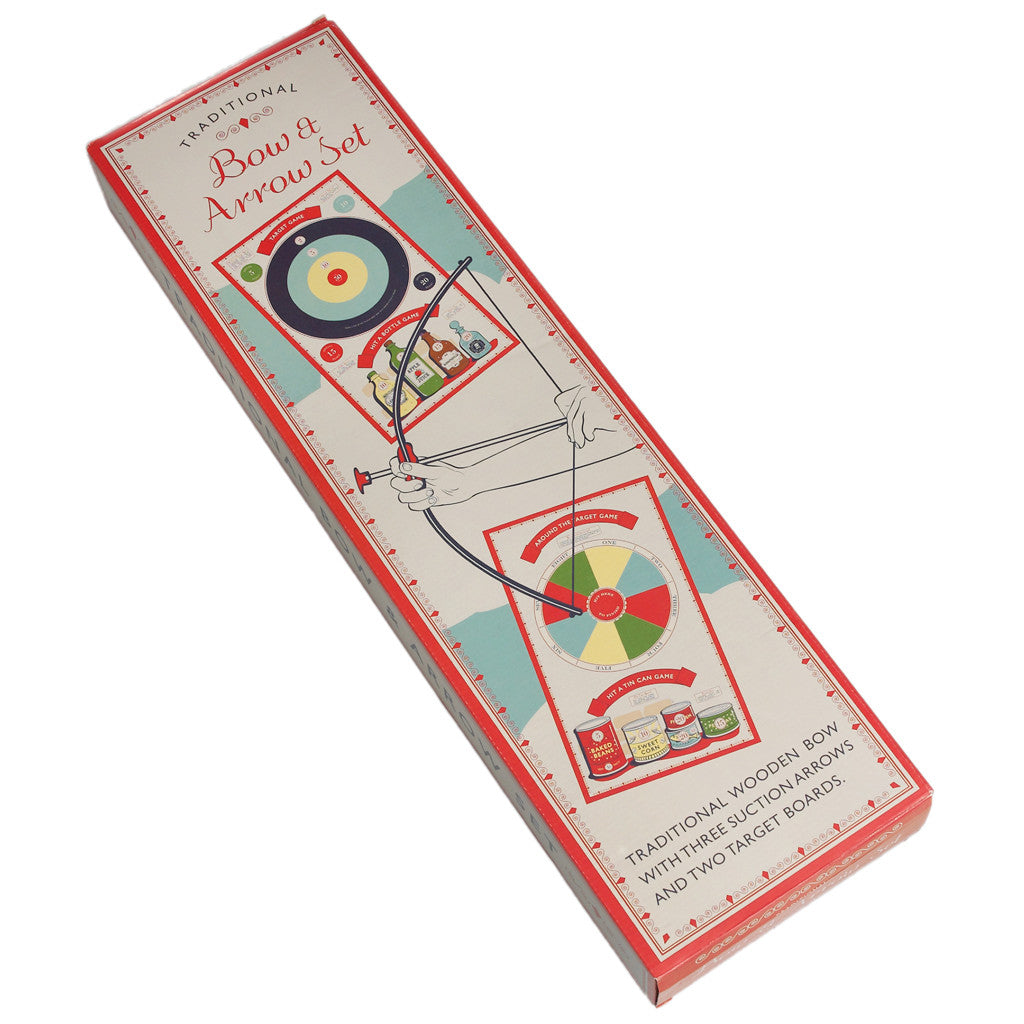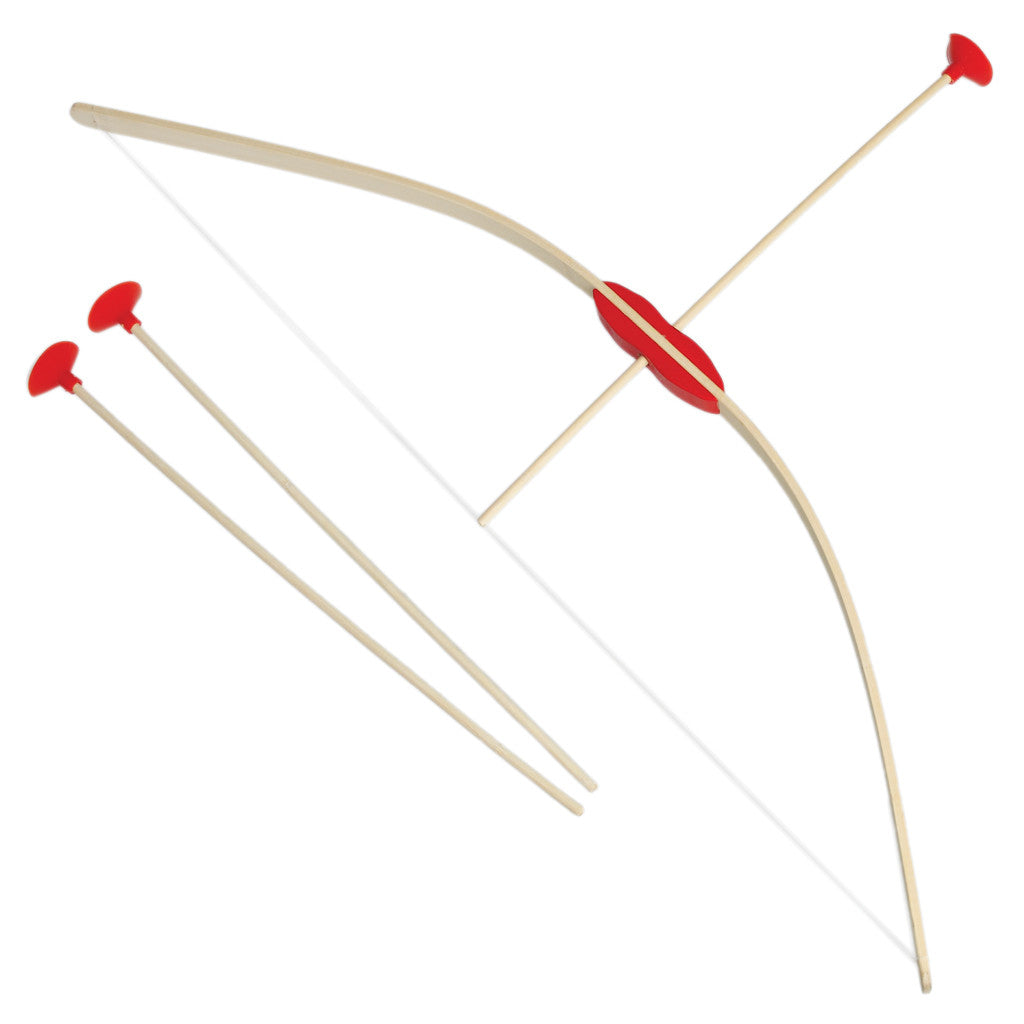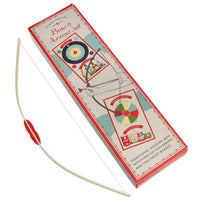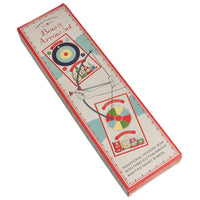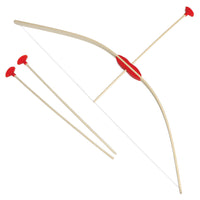 Rex
Rex Traditional Bow and Arrow Set
Traditional wooden bow and arrow set, traditional wooden bow with three suction arrows and two traget boards with four great games to play. Great fun for all ages.
Set includes:
1 x Traditional wooden bow with plastic string. Bow size: 73cm length, 2cm wide.
3 x Suction arrows, wooden shaft with red plastic suckers. Arrow size: aaprox 40cm long, 4cm dia.
2 x Cardboard target boards with games to play. Board size: 66 x 37cm, Target sizes: Tin can game dia. 30cm and Bottle game target dia. 34cm.
*Keep a close eye on children when playing with bow and arrow.
*Never allow them to play with this set without adult supervision and assistance.
*Never aim arrows near other people or in an area where someone else could be injured from out of control arrows.
*Make sure there is plenty of room around you.
*Do not use close to roads or paths. (Not only can it be dangerous if an arrow comes down but it can distract drivers.)
*Always be aware of what is behind you.
*Be aware of animals, they can be easily frightened by flying arrows.
*Never aim arrows near any animal.
*Be courteous and think of others when playing with this set.
*Please retain these instructions for future reference.