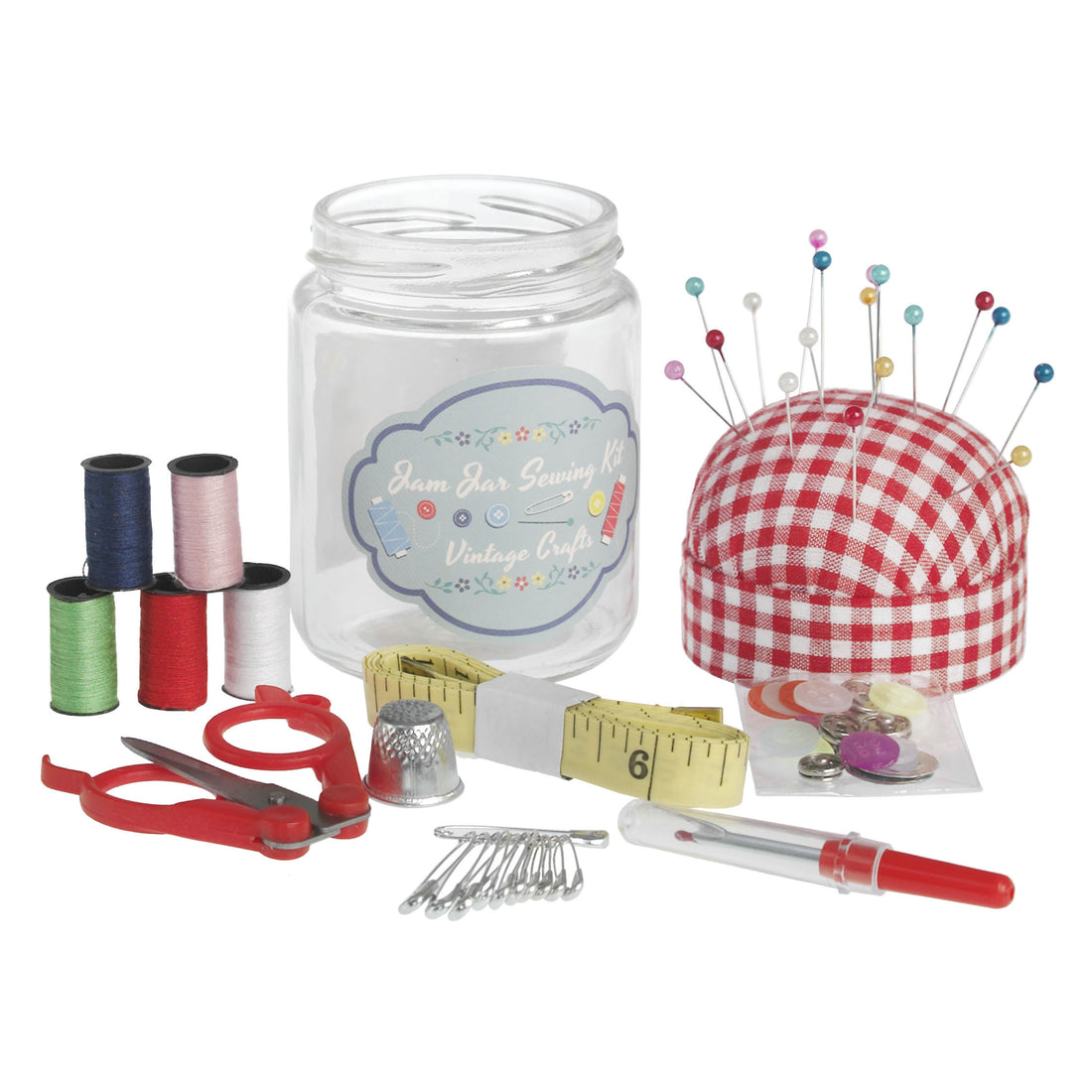 Rex
Rex Vintage Crafts Jam Jar Sewing Kit
Vintage crafts jam jar sewing kit with gingham pin cushion lid.
4 x mini cotton reels, red, blue, pink, white and green.
Metal thimble
Thread picker
Metal safety pins
Red folding scissors
Yellow tape measure
Colourful bobble head pins
Mixed buttons
Metal snap fasteners
Needle threader
Caution! Not suitable for children under 6 years. This item contains a sharp point and small parts. It is not a toy and should only be used by children under adult supervision.
Material: Synthetic, metal, plastic, glass
Height: 13cm, Weight: 210g