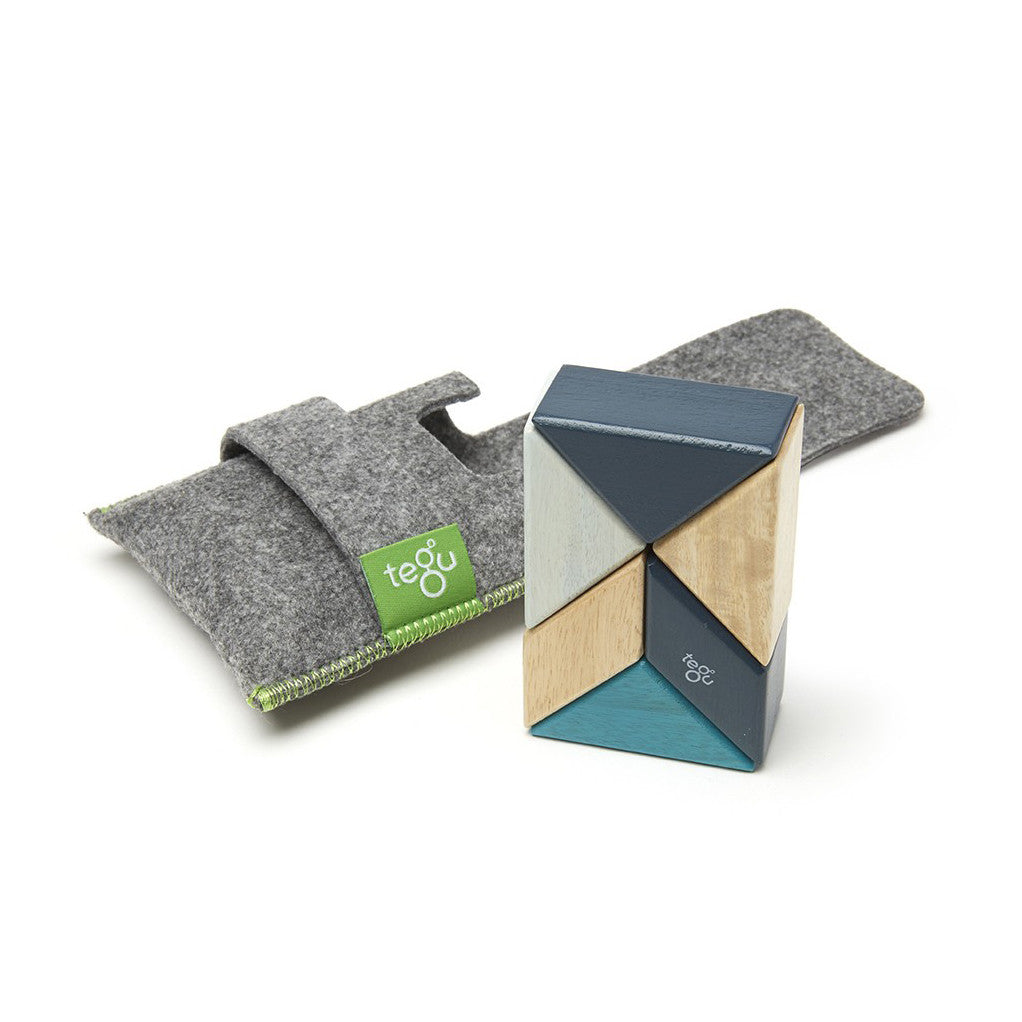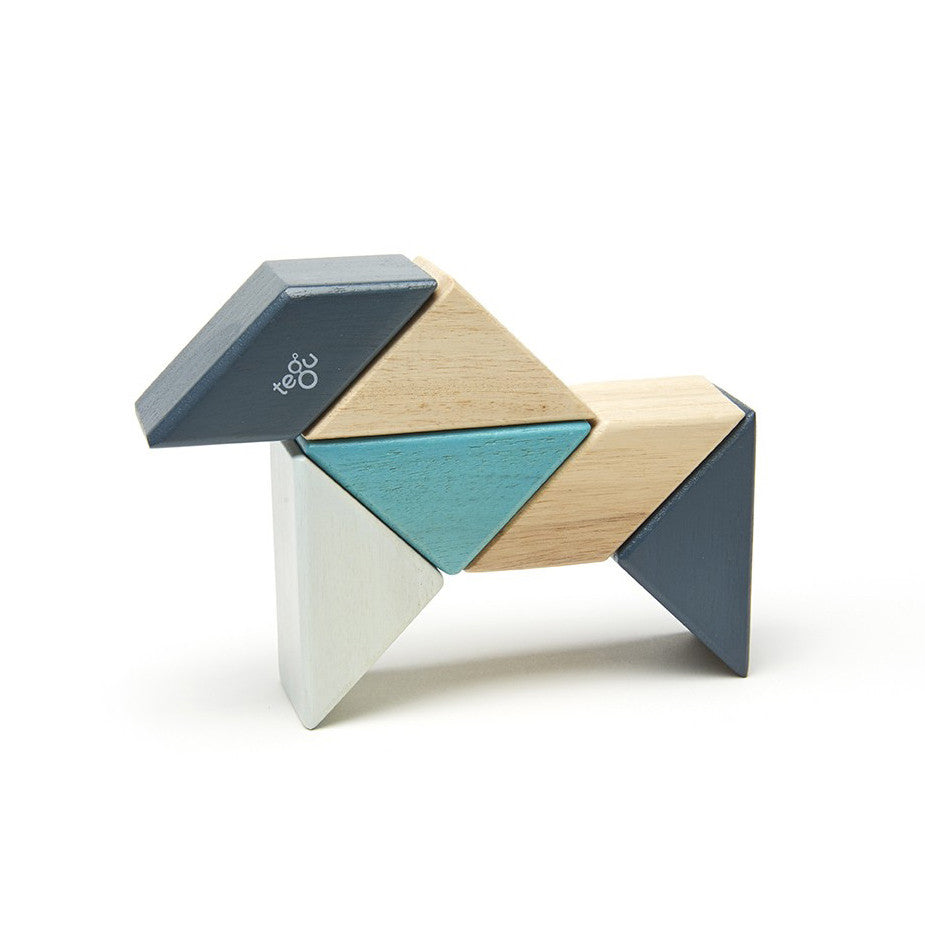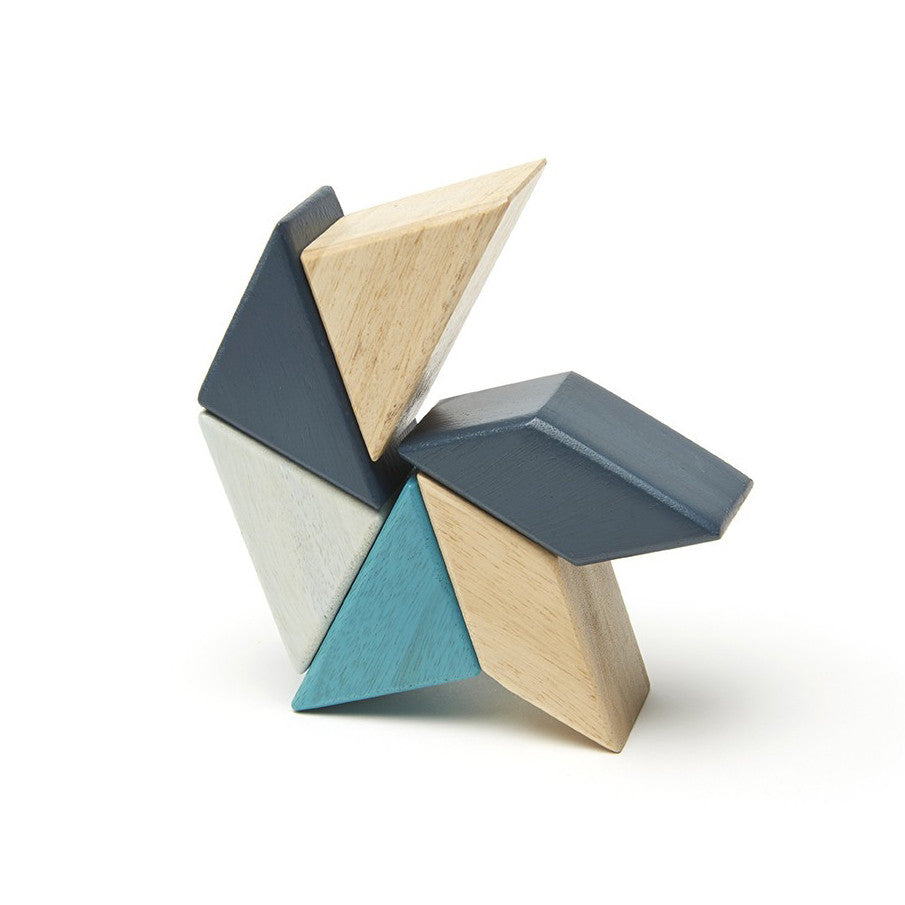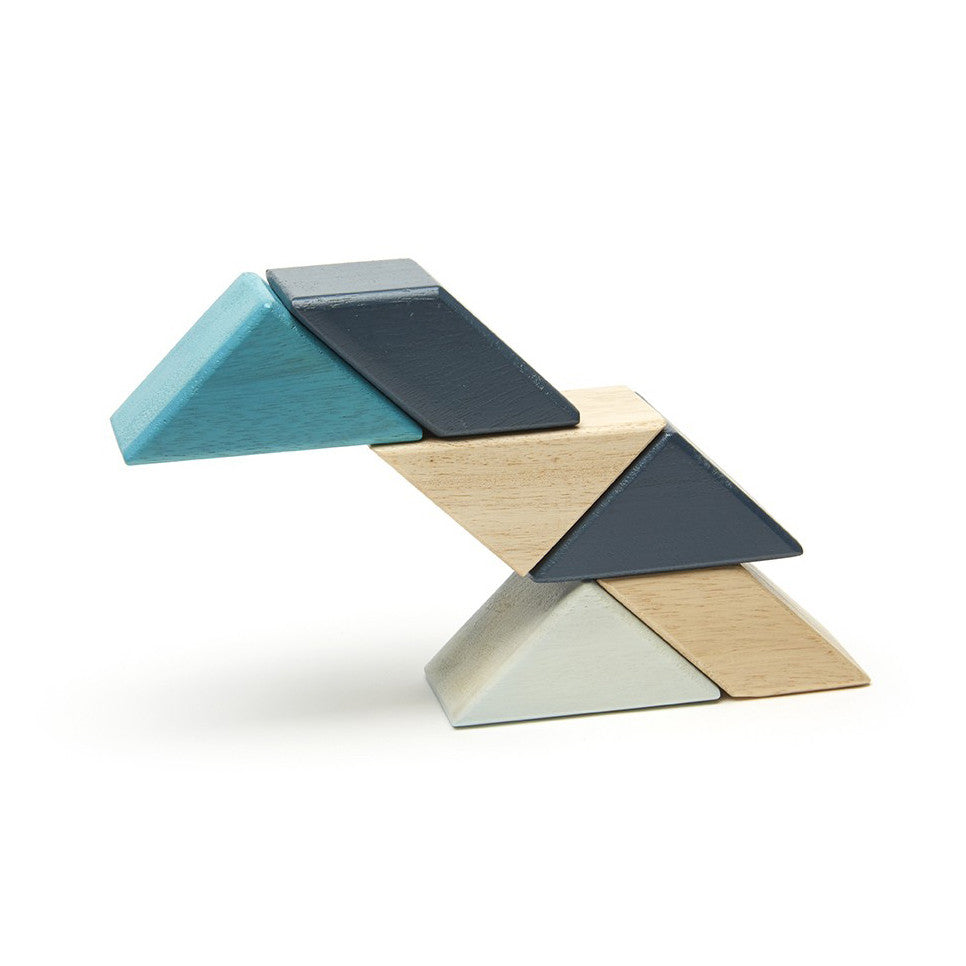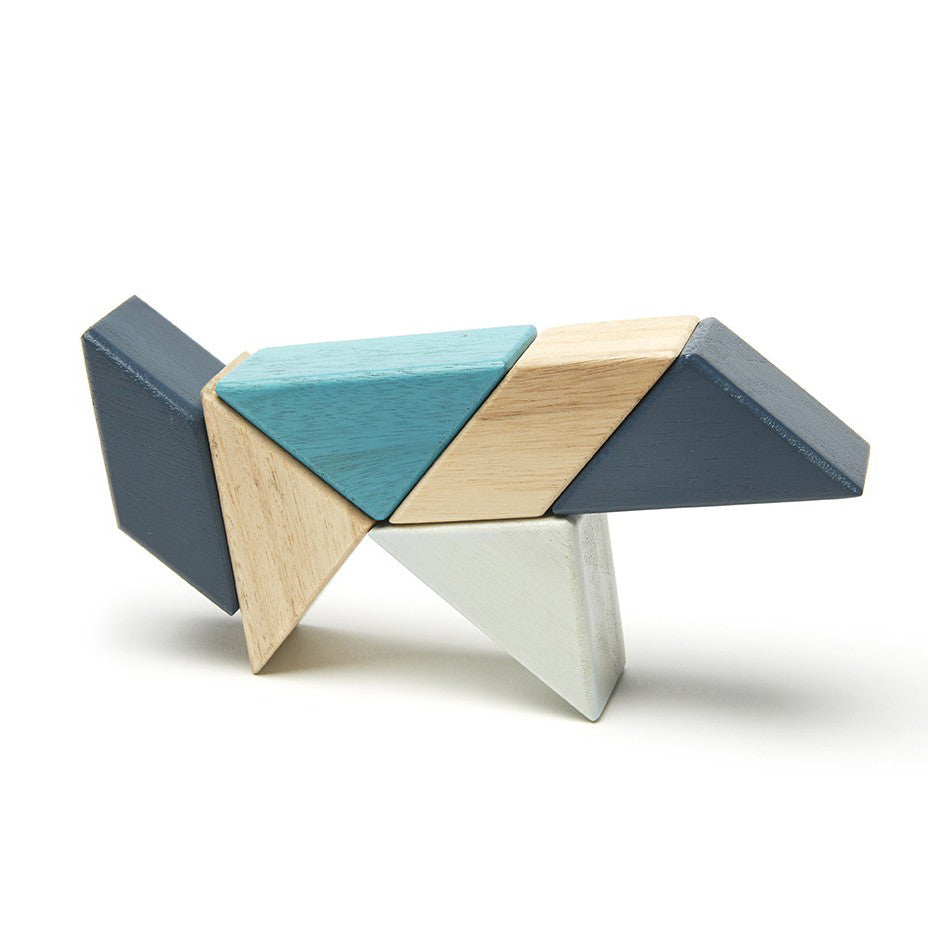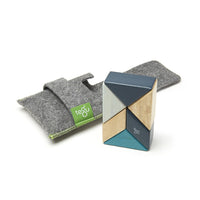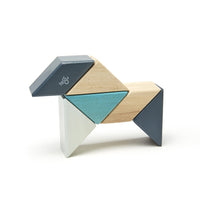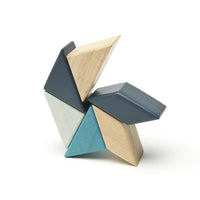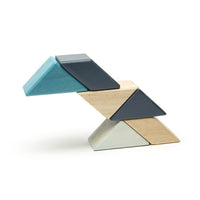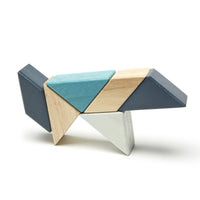 Tegu
Tegu Blues Prism Pocket Pouch
The Pocket Pouch Prism is the perfect introduction to the world of Tegu magnetic wooden blocks. It's the perfect toy for the purse, restaurant, airplane, or desk.
Includes 6 blocks in 2 shapes: 4 triangular prisms and 2 parallelograms
100% Satisfaction Guaranteed
Fully compatible with ALL other Tegu Magnetic Wooden Blocks
Ages 1+
Warning: This product contains small magnets. Swallowed magnets can cause complications leading to serious infections and death. Seek immediate medical attention if magnets are swallowed or inhaled.
Origin: Designed in the USA, purposefully made in Honduras
Materials: Eco-friendly, FSC-certified Honduran hardwoods. Safe, non-toxic, water-based lacquers (for colours and clear coats). The pouch is industrial felt. As a vertically-integrated company, we intimately know our supply chain and suppliers
Size: With blocks connected, total dimensions are 4.875 x 3.75 x 2 in