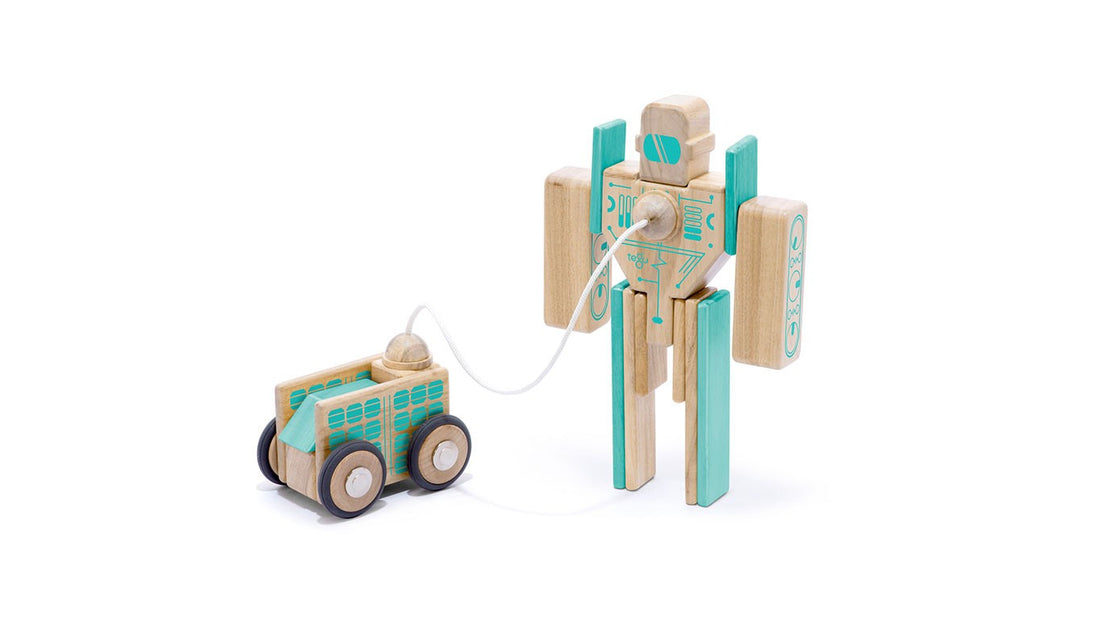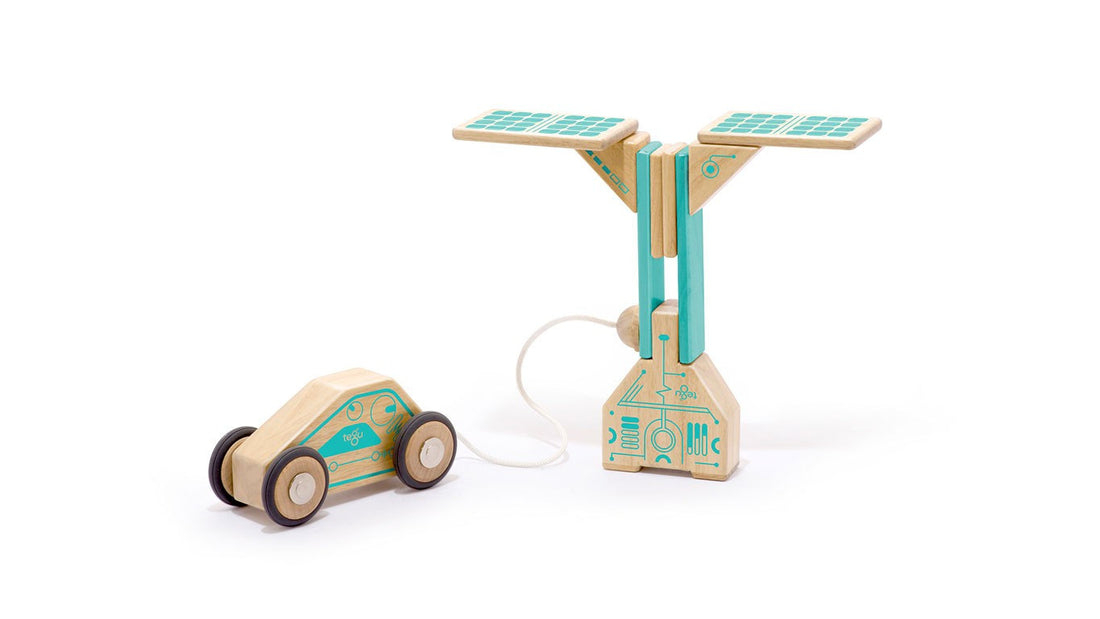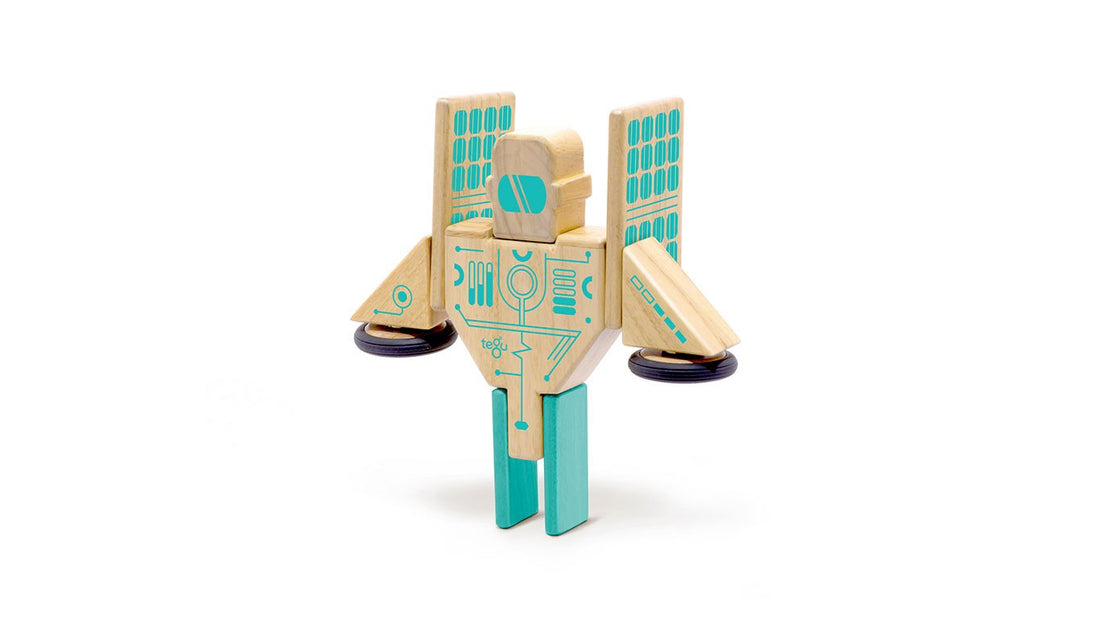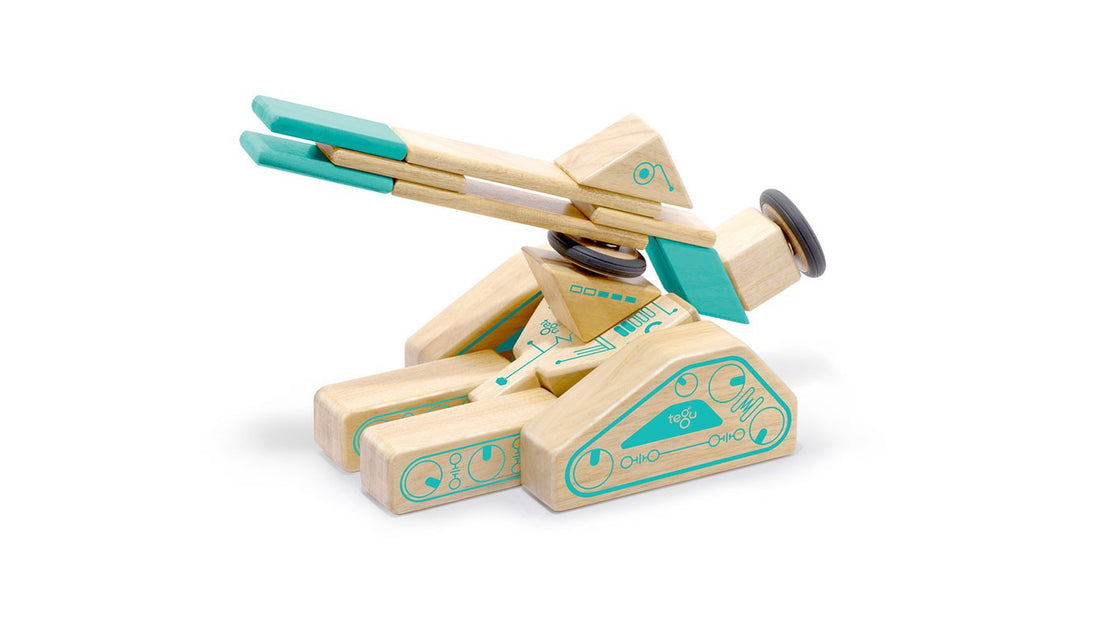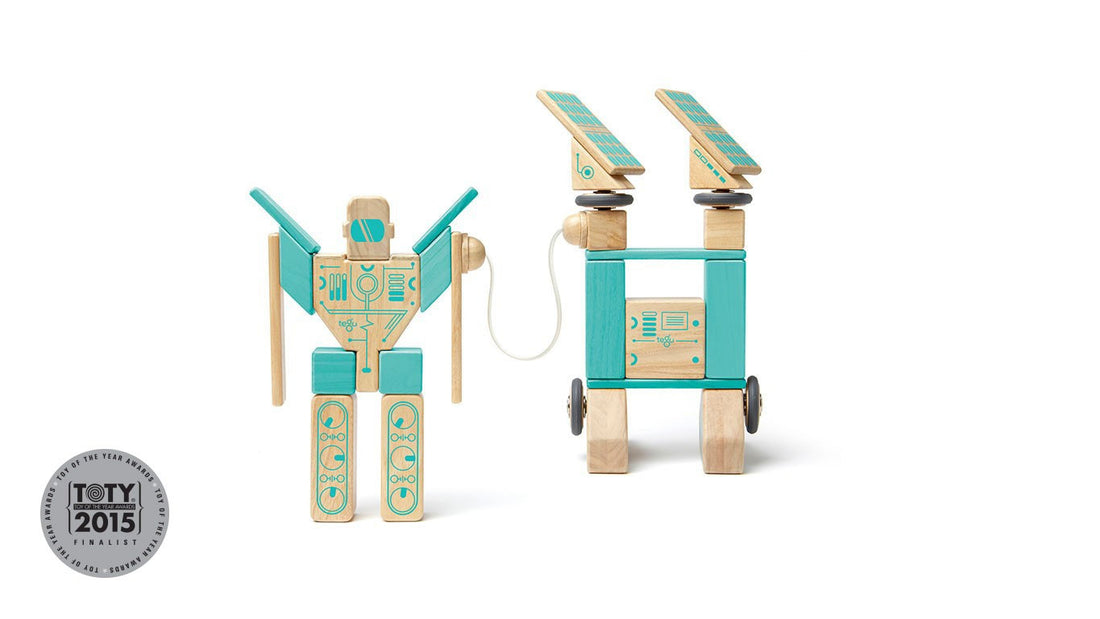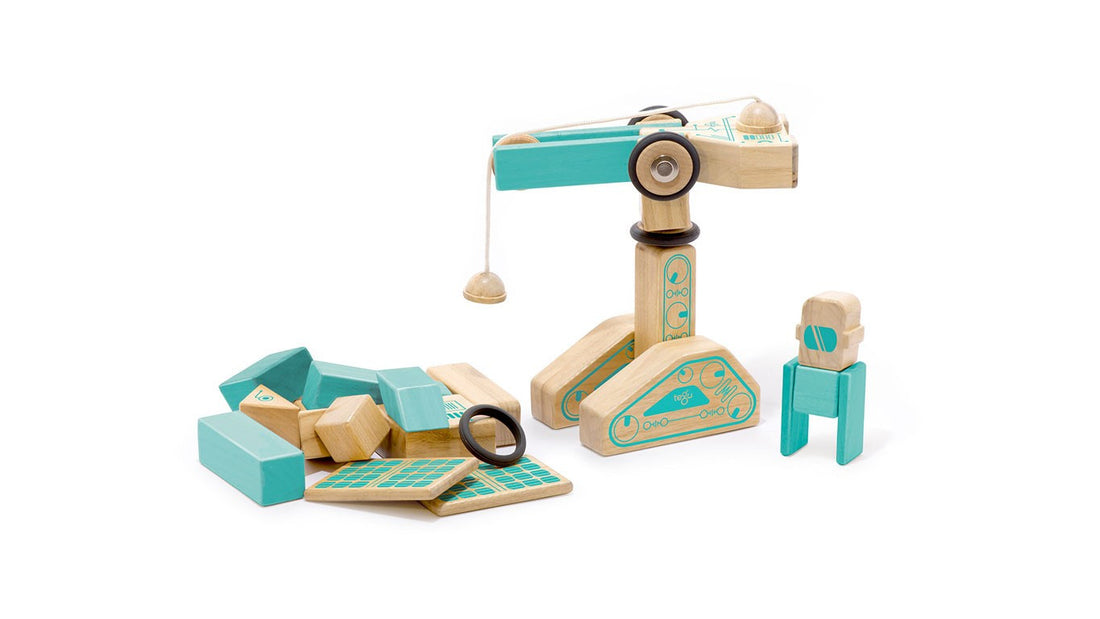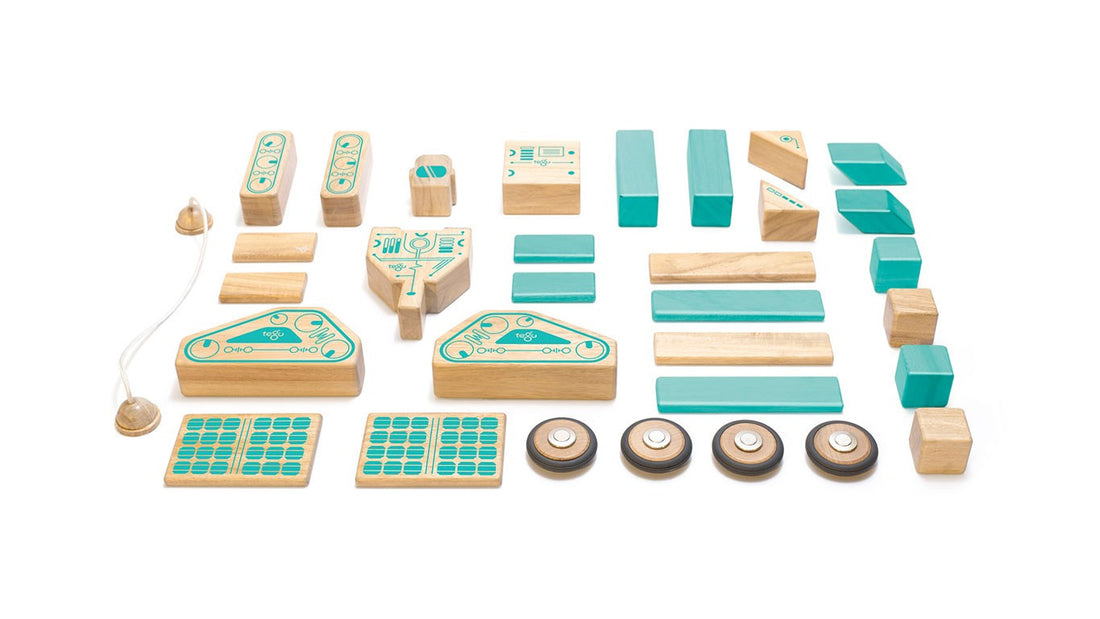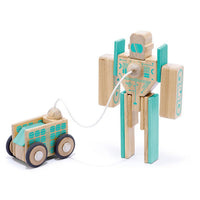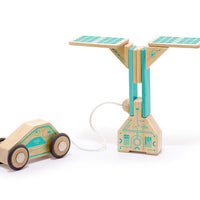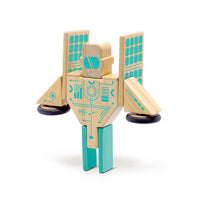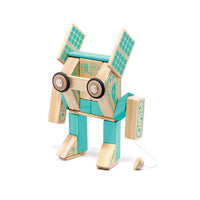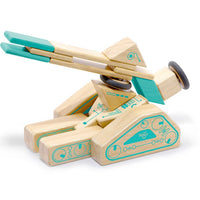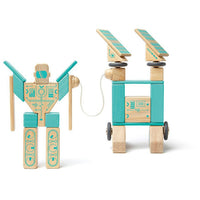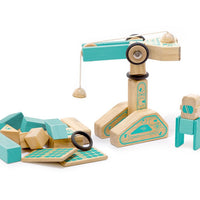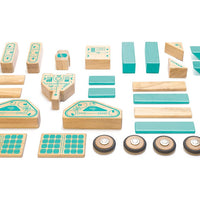 Tegu
Tegu Future Magnetron Magnetic Wooden Block
Fast forward your play into the next millennium with Tegu's FUTURE sets! An exciting new frontier for the multiple award-winning magnetic wooden blocks. This innovative line includes 14 new, original shapes and uniquely combines print graphics with beautiful hardwoods. The combination of whimsical graphics paired with contextualized shapes bring personality to the play experience and helps seed the imagination. 

As the defender of play and largest FUTURE set, Magnetron is armed and ready to protect fun and creativity! Start by building the Solar Station and plug Magnetron in to get the juices flowing. Then use the 14 unique shapes, including a charging plug, solar panels, and magnetic wheels to harness the power within. Build whatever you can dream and help Magnetron protect the FUTURE of imagination!

- Includes 32 pieces in 14 shapes: 4 Long Planks, 4 Wheels, 4 Short Planks, 1 Torso, 1 Magbot Head, 2 Parallelograms, 2 Tank Treads, 1 Charging Station, 2 Solar Panels, 1 Charging Plug, 2 Treads, 4 Cubes, 2 Medium Columns, 2 Robo Triangles.; Inspiration Manual
- Fully compatible with ALL other Tegu Magnetic Wooden Blocks
- Brilliantly simple and premium heirloom-quality toy that will last for generations
- Curiously attractive and perfect for those seeking toys supporting open-ended and unscripted play
- Naturally safe: no lead, no plastic, non-toxic, water-based lacquer finish, no small parts
- Sustainably sourced, FSC-certified Honduran hardwoods
- Ages 1+

Warning: This product contains small magnets. Swallowed magnets can cause complications leading to serious infections and death. Seek immediate medical attention if magnets are swallowed or inhaled.

Details
Origin: Designed in the USA, purposefully made in Honduras.
Materials: Eco-friendly, sustainably-sourced Central American hardwoods. Safe, non-toxic, water-based lacquers (for colors and clear coats). As a vertically-integrated company, we intimately know our supply chain and suppliers.
Size: Package dimensions are 15.6 x 11 x 3.4 inches.