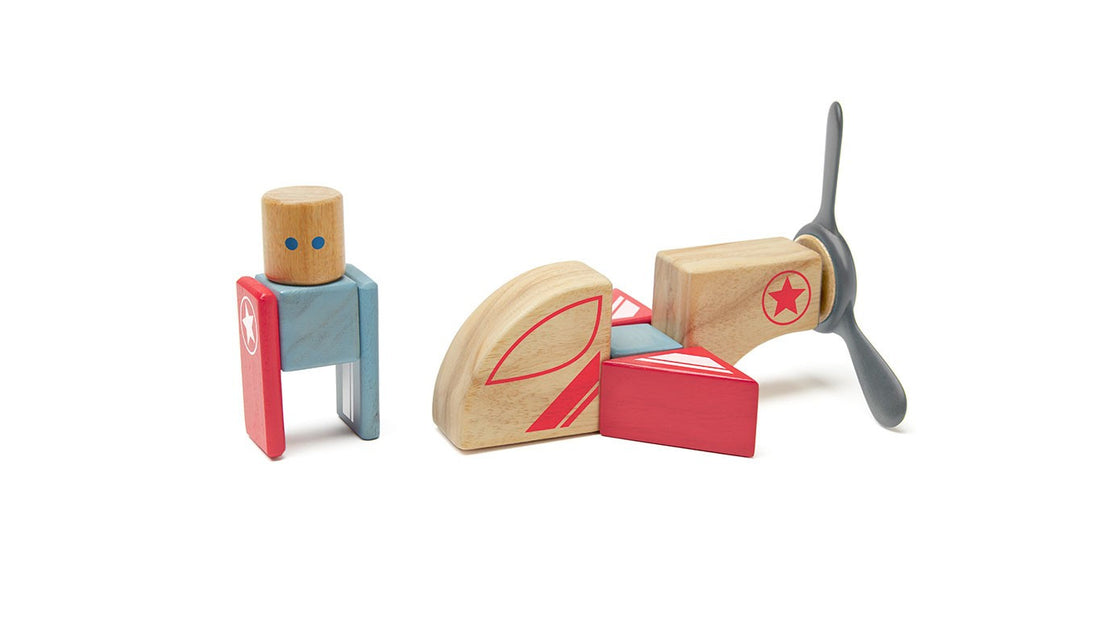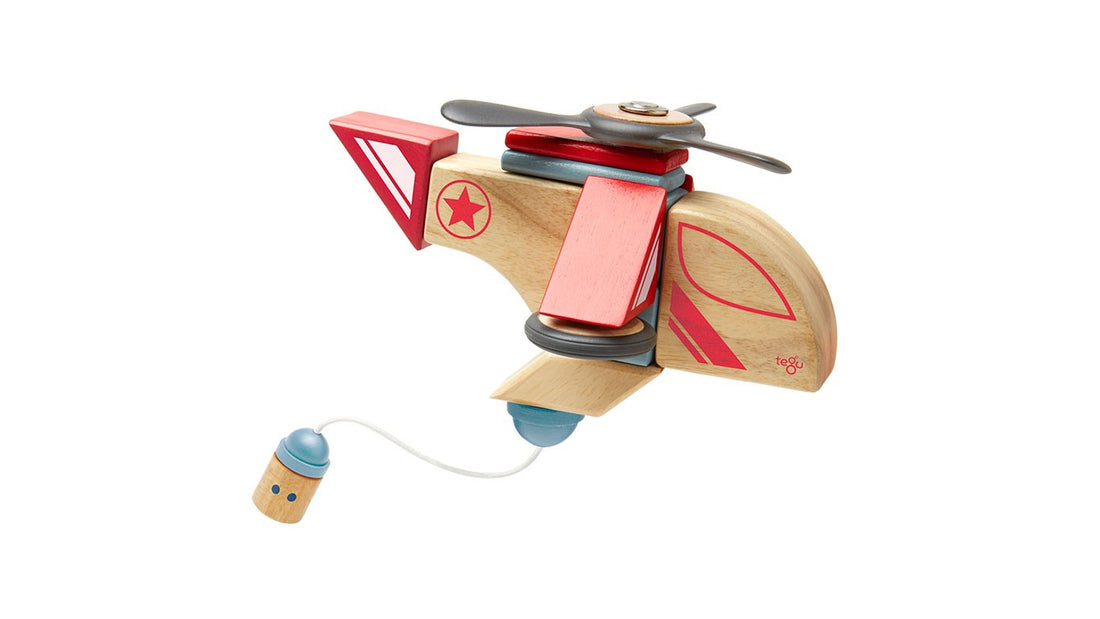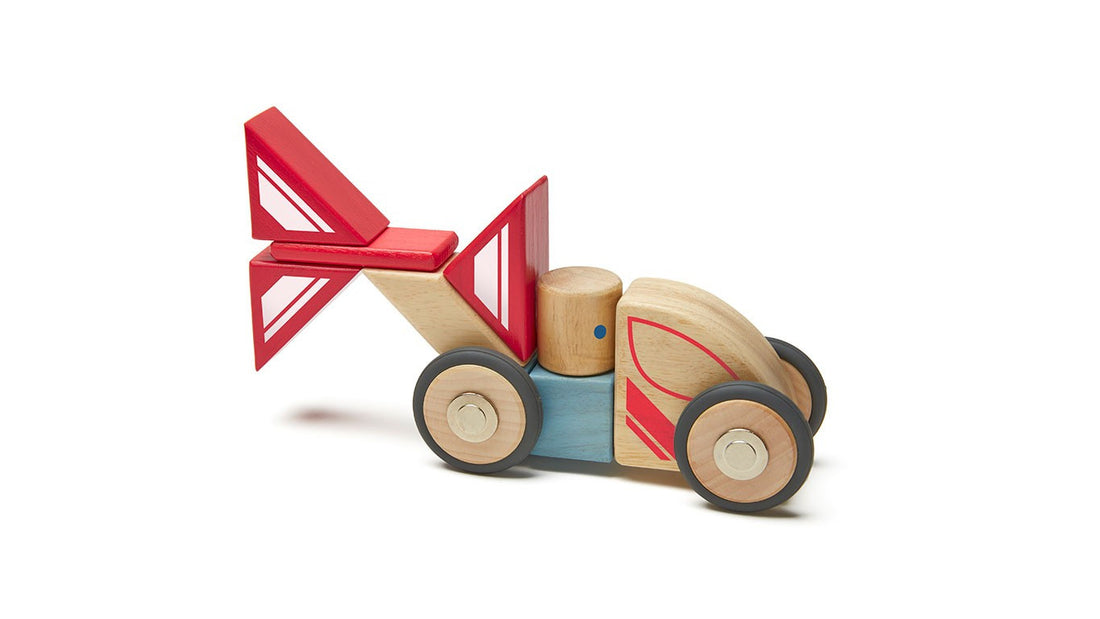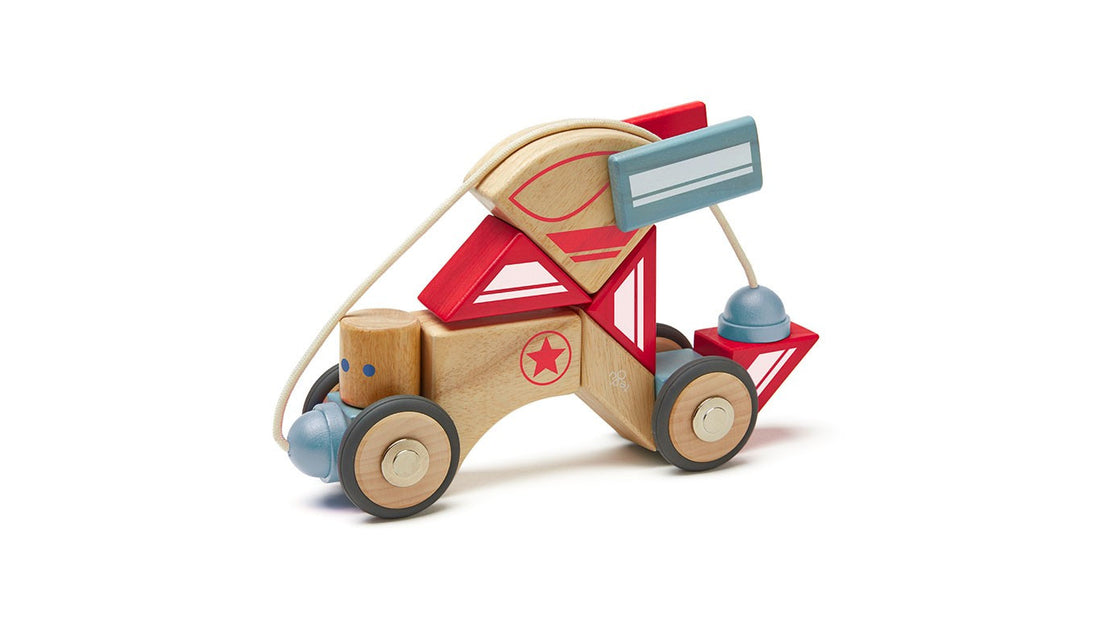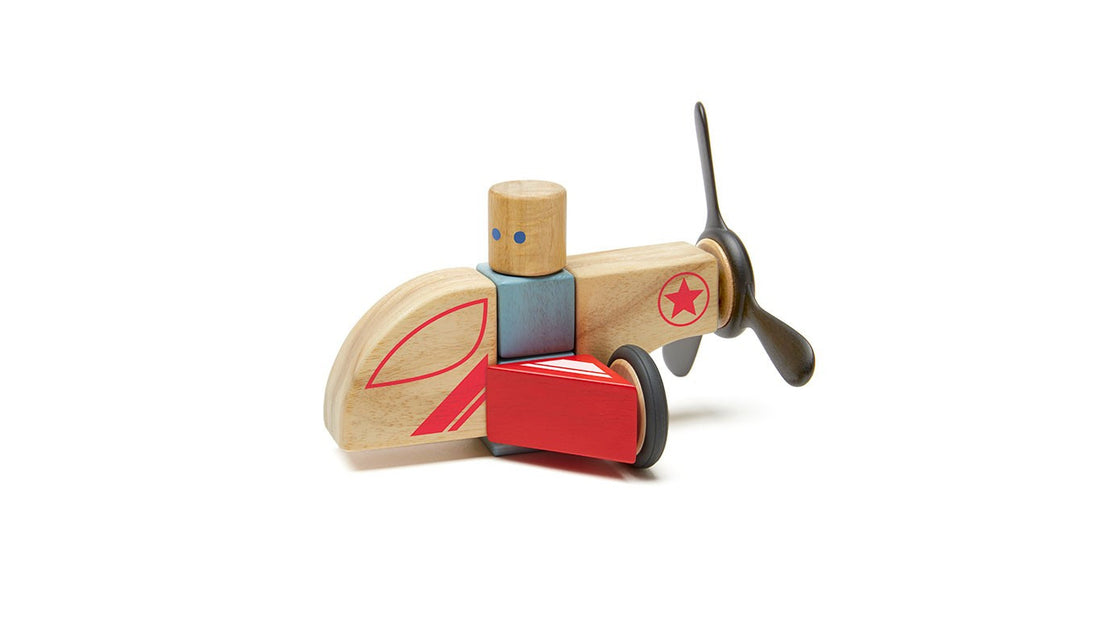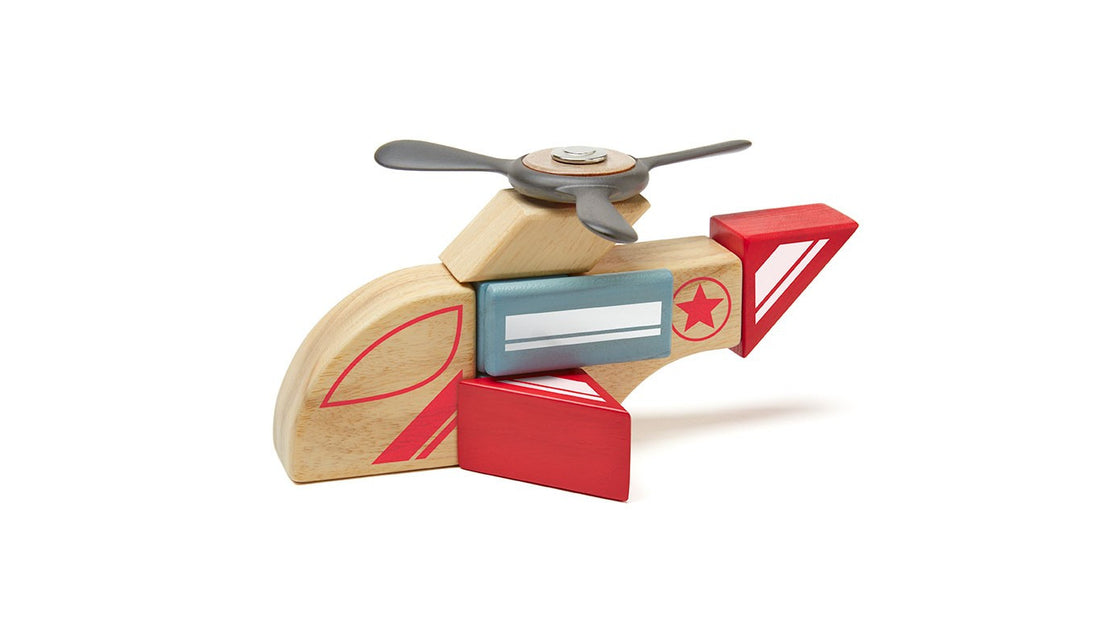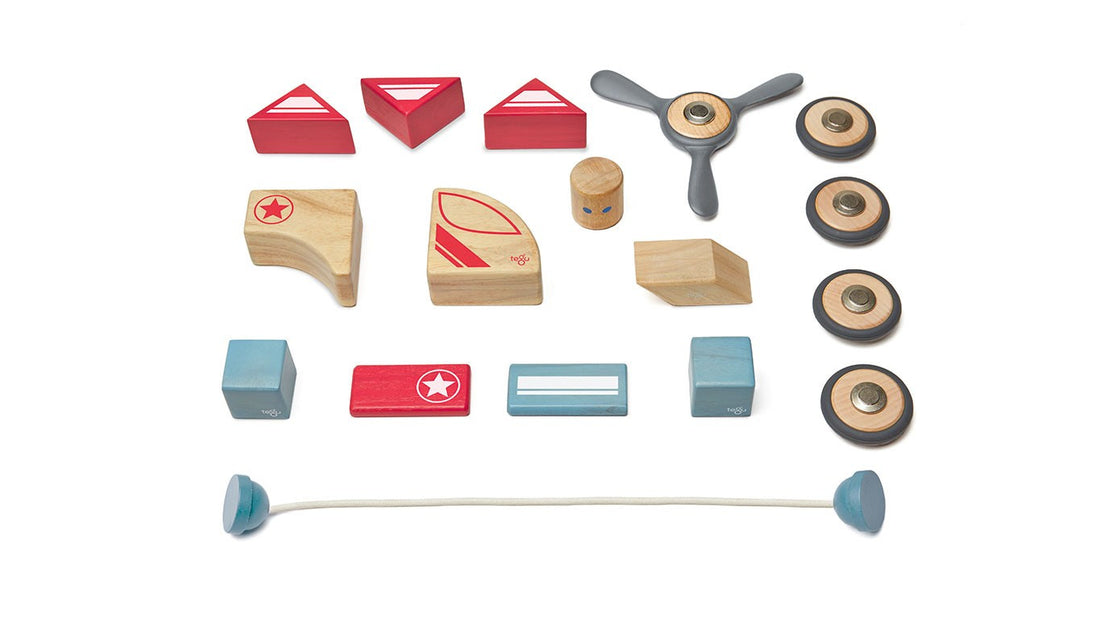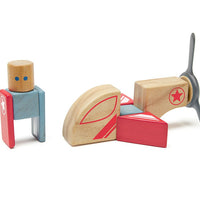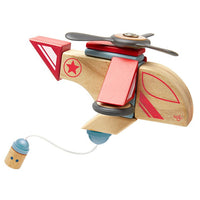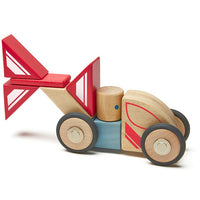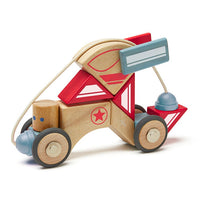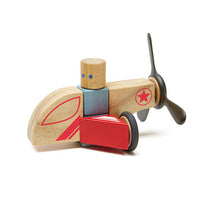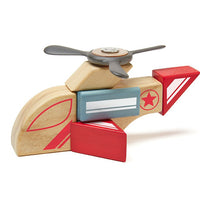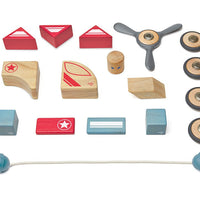 Tegu
Tegu Stunt Team Skyhook Magnetic Wooden Block
Say hello to the newest collection from Tegu: Stunt Team. This family of adventurers is right at home flying high or driving fast - their amazing feats are boundless with your imagination! With unique personalities, Stunt Team members live to enjoy maximum fun in their signature vehicles, or with any other creation you make. Collect them all, and soar, jump, speed, or loop into your next play adventure with Tegu Stunt Team! 

Skyhook does not understand a fear of heights and feels right at home hanging from a cable high above the ground. If it can be lifted, swung, or dangled, Skyhook wants-in on the action. When duty calls on the ground, Skyhook has four wheels and is ready to roll. Eager to be a friend and rescue a teammate, this able helper has been known to carry tired members of Stunt Team safely from place-to-place.

- Includes 17 pieces in 10 shapes: 2 Short Planks, 3 Triangles, 2 Cubes, 1 Parallelogram, 1 Rescue Plug, 1 Skyhook Nose, 1 Skyhook Tail, 1 Stunt Team Character, 4 Wheels, and 1 Propeller; Inspiration Manual
- Fully compatible with ALL other Tegu Magnetic Wooden Blocks
- Brilliantly simple and premium heirloom-quality toy that will last for generations
- Curiously attractive and perfect for those seeking toys supporting open-ended and unscripted play
- Naturally safe: no lead, no plastic, non-toxic, water-based lacquer finish, no small parts
- Sustainably sourced, FSC-certified Honduran hardwoods
- Ages 3+

Warning: This product contains small magnets. Swallowed magnets can cause complications leading to serious infections and death. Seek immediate medical attention if magnets are swallowed or inhaled.

Details
Origin: Designed in the USA, purposefully made in Honduras.
Materials: Eco-friendly, sustainably-sourced Central American hardwoods. Safe, non-toxic, water-based lacquers (for colors and clear coats). As a vertically-integrated company, we intimately know our supply chain and suppliers.
Size: Package dimensions are 15.4 x 10.9 x 1.9 inches.