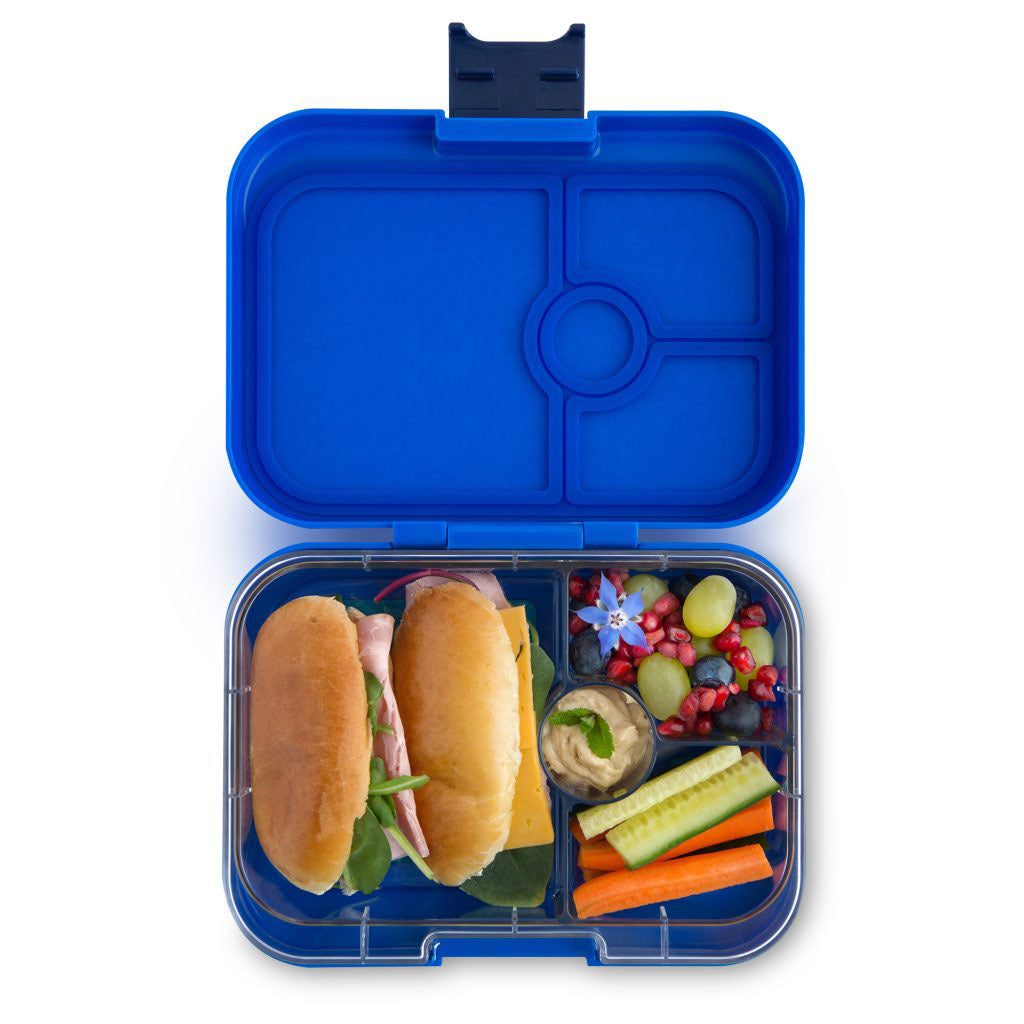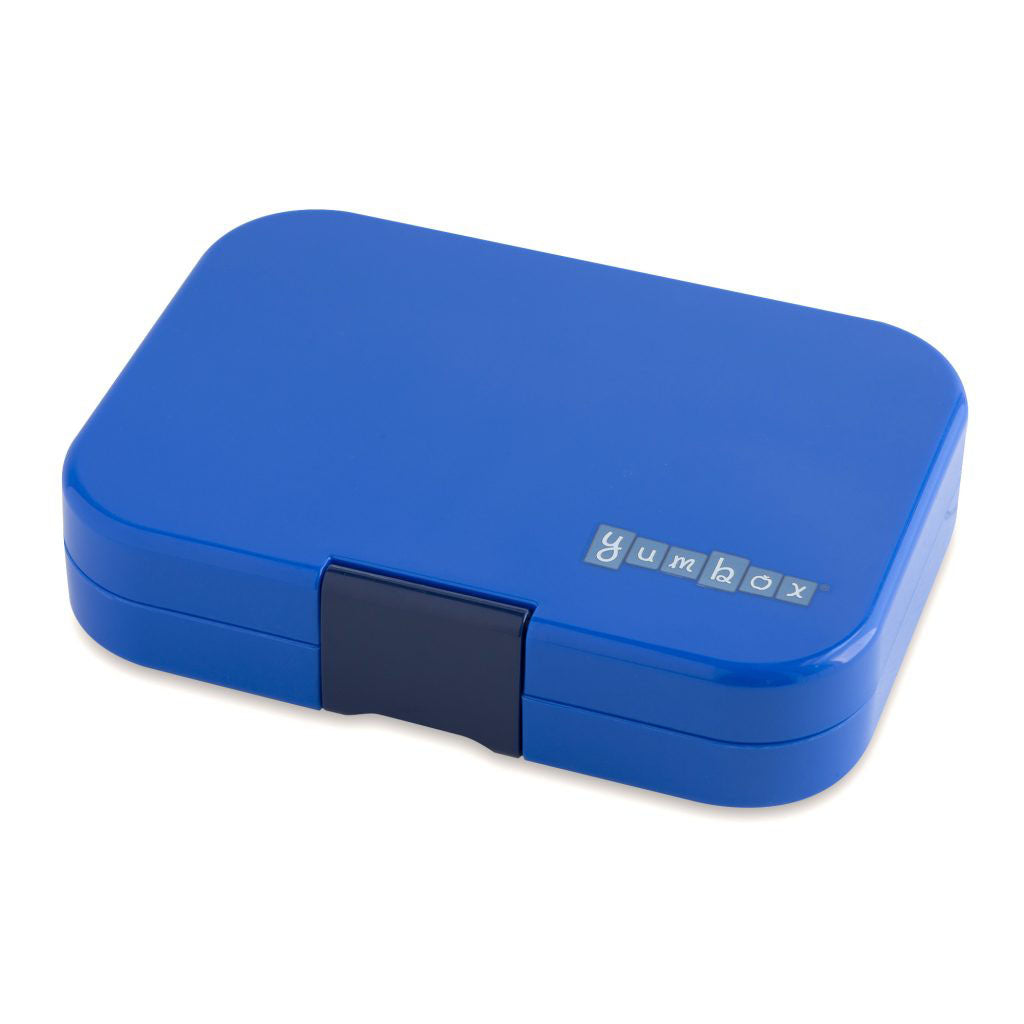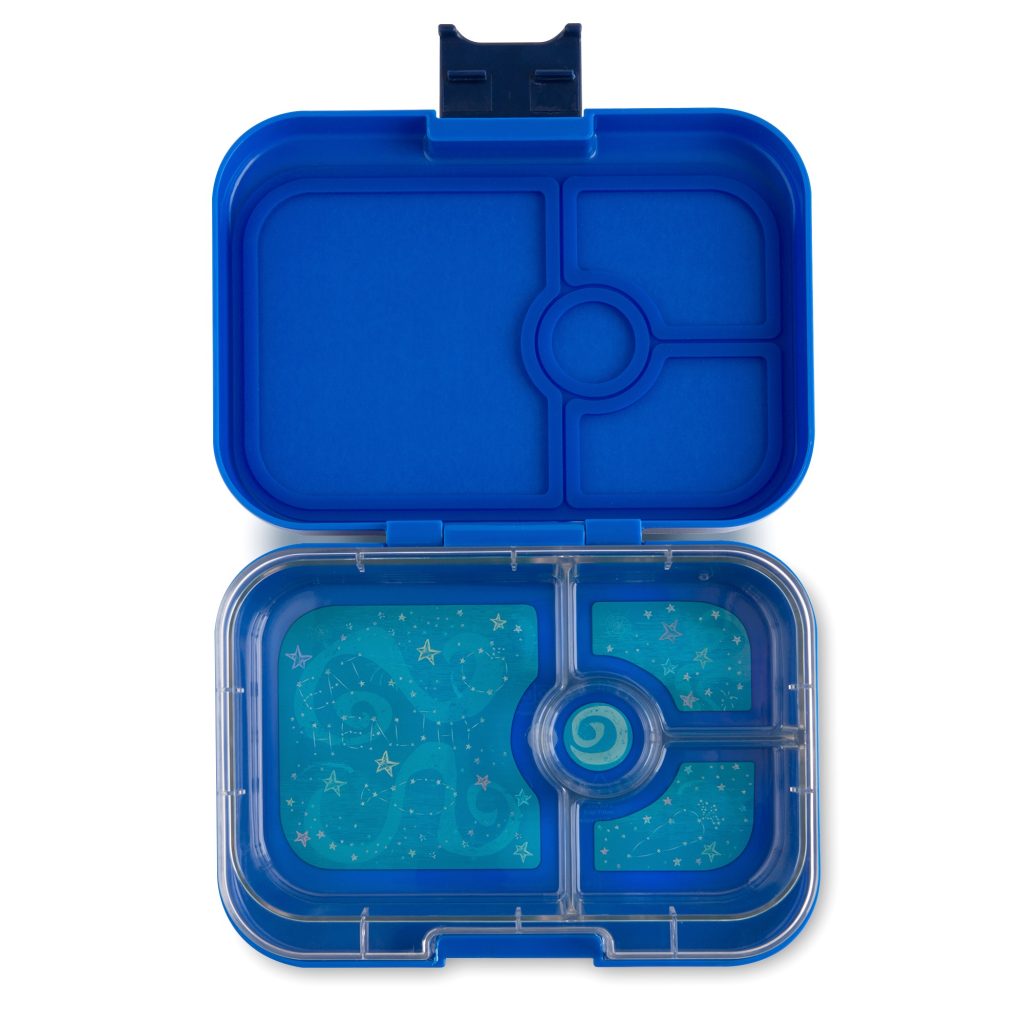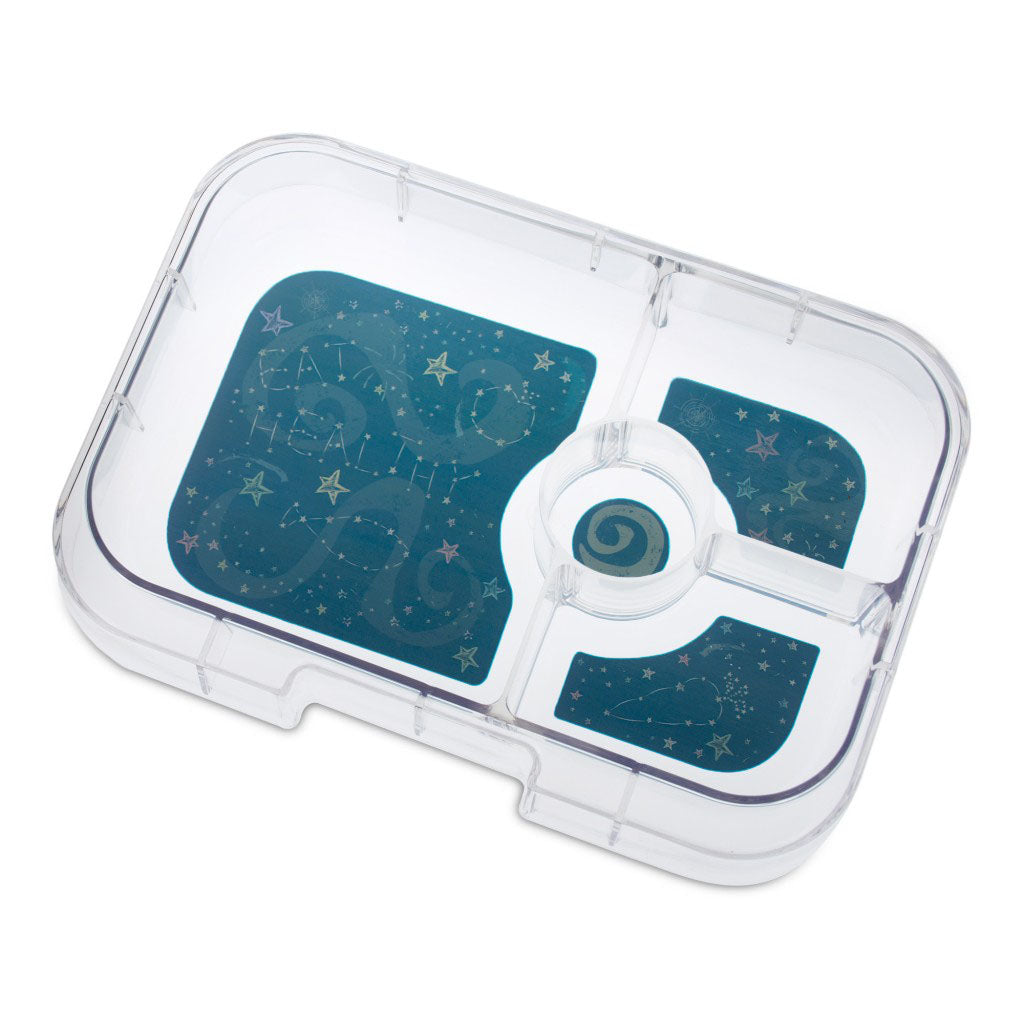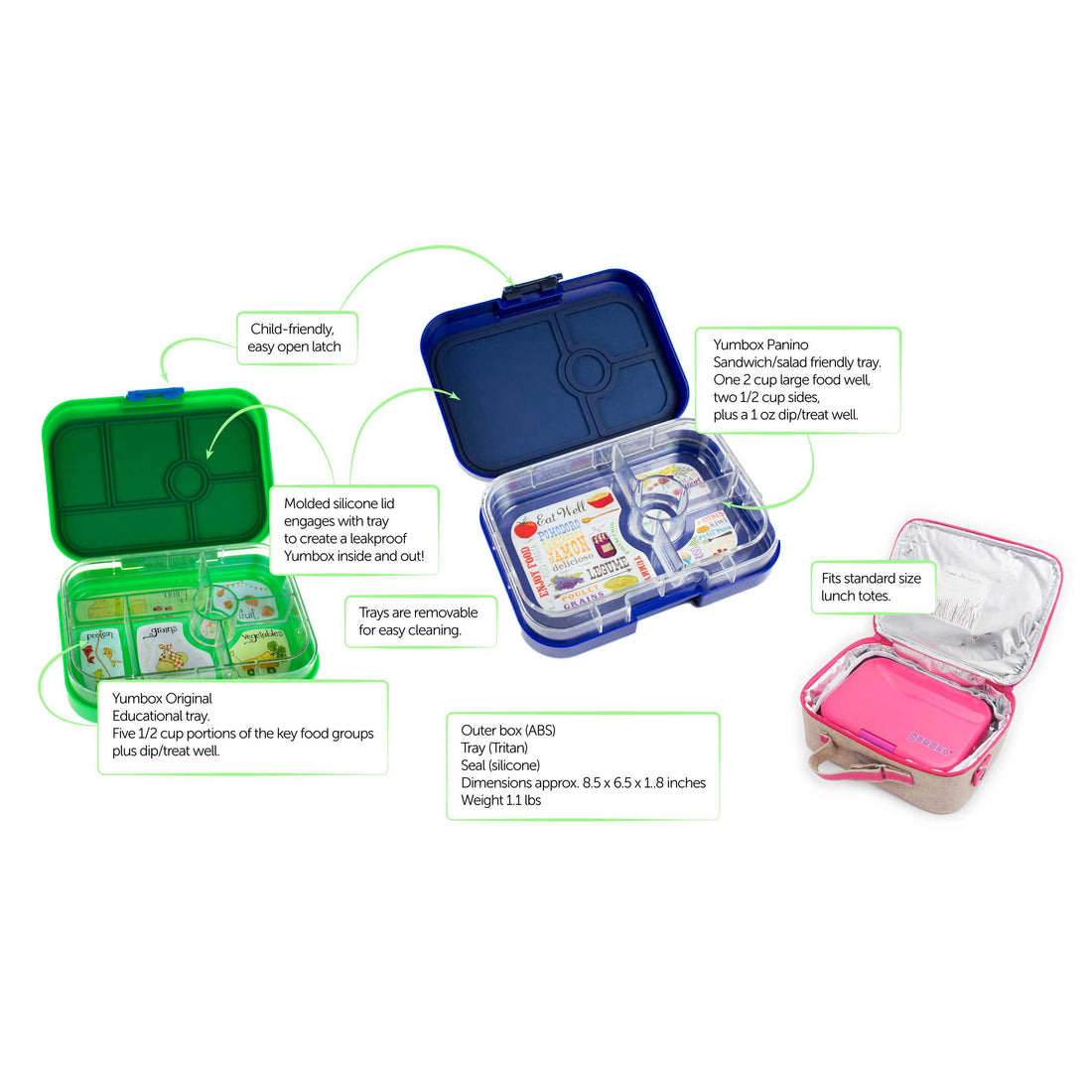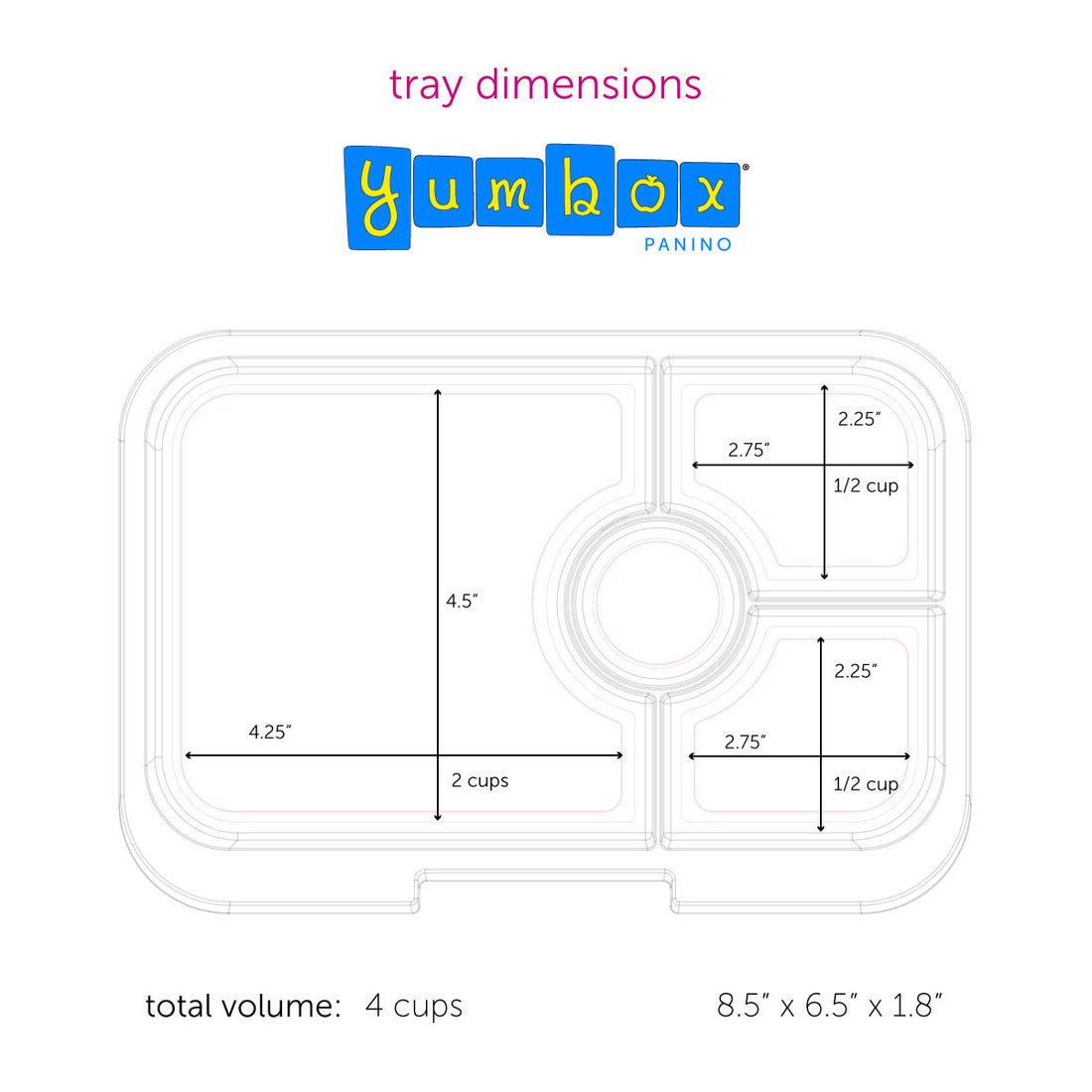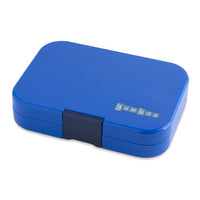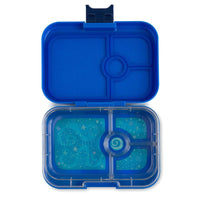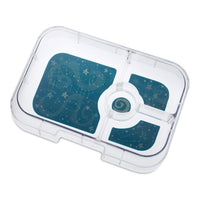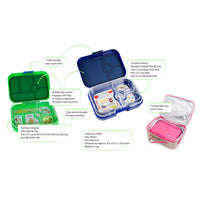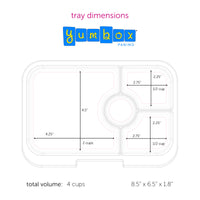 Yumbox
Yumbox Panino with Planet Tray Neptune Blue 4-Compartment Lunch Box
4-compartment food tray (illustrated)
Includes exterior box and tray insert with whimsical constellation illustrations.
3 cup volume: one 2 cup sandwich/salad-friendly section, two 1/2 cup servings plus a 1 oz. dip/treat well.
Pack wet foods like yogurt and dips (not water).
Ideal for kids and adults.
Dimensions: 8.5 (l) x 6.5 (w) x 1.8 (h) inches, weighs 1 lbs 1.5 oz.
Leakproof Single Lid
Pack applesauce next to crackers with no worries! Yumbox's unique single lid seals all food wells individually. Food won't touch or leak outside of the box. No baggies! No lost lids! No mess!
Kid Friendly
Yumbox is lightweight and compact with an easy-open latch. It fits neatly into a standard size thermal lunch totes. Yumbox is ideal for toddlers, kids of all ages and adults. Pack Yumbox for school, play and work.
Balance & Portion Control
Yumbox's pre-portioned illustrated trays guide you to packing healthy and hassle-free lunches! Now with two smart options: 6-compartment Yumbox encourages variety and healthy eating habits; and 4-compartment Yumbox Panino offers more volume for sandwich/salads, sides and your favorite dip or treat.
Think green
Reuse, Reduce and Save! Yumbox saves you money by eliminating the need for baggies, multiple containers, plastic wrap and snack packs. Pack a waste free lunch. All food safe materials, BPA-free and phthalates-free.
Educational & Fun
Turn your meals into a food adventure for you and your child. Offering a healthy variety of foods will instill good eating habits the fun way!
Simple to pack, fun to eat!
Pack Yumbox for all of your meals on-the-go. School, travel, play and work.